I've been to Barcelona at least a dozen times and each time I'm there the city constantly surprises me with something new. I think the secret ingredient that Barcelona has behind its beauty is the seamless blend between a variety of prominent architectural styles from various points of history like Romanesque, Gothic, Modernist, and Contemporary. But enough talk, why don't I just show you?
Gothic and Romanesque
One of the most enchanting places for me is the Gothic Quarter - home to the oldest part of the city and the plaza of Barcelona Cathedral, somber and majestic in its impeccable blend of Gothic and Neogothic styles. I suggest reading this article to learn about the fascinating history of the Cathedral or following the Medieval route through the Gothic Quarter.
A little further on is the Born neighbourhood, close to Santa Maria del Mar, much more austere, but equally beautiful and interesting in its history.
In this neighbourhood, it's as if time stopped during the Middle Ages, trapped amongst the labyrinth of narrow streets and alleys that criss-cross like an alluring puzzle that you cannot rid the itch to solve. These backstreets hide treasures, bars, and historic taverns where a synthesis of contemporaries united over time from students to artists and writers. If these walls could sing, they would tell the tales of the photos resting patiently upon their walls and the writing carved into the antique tables.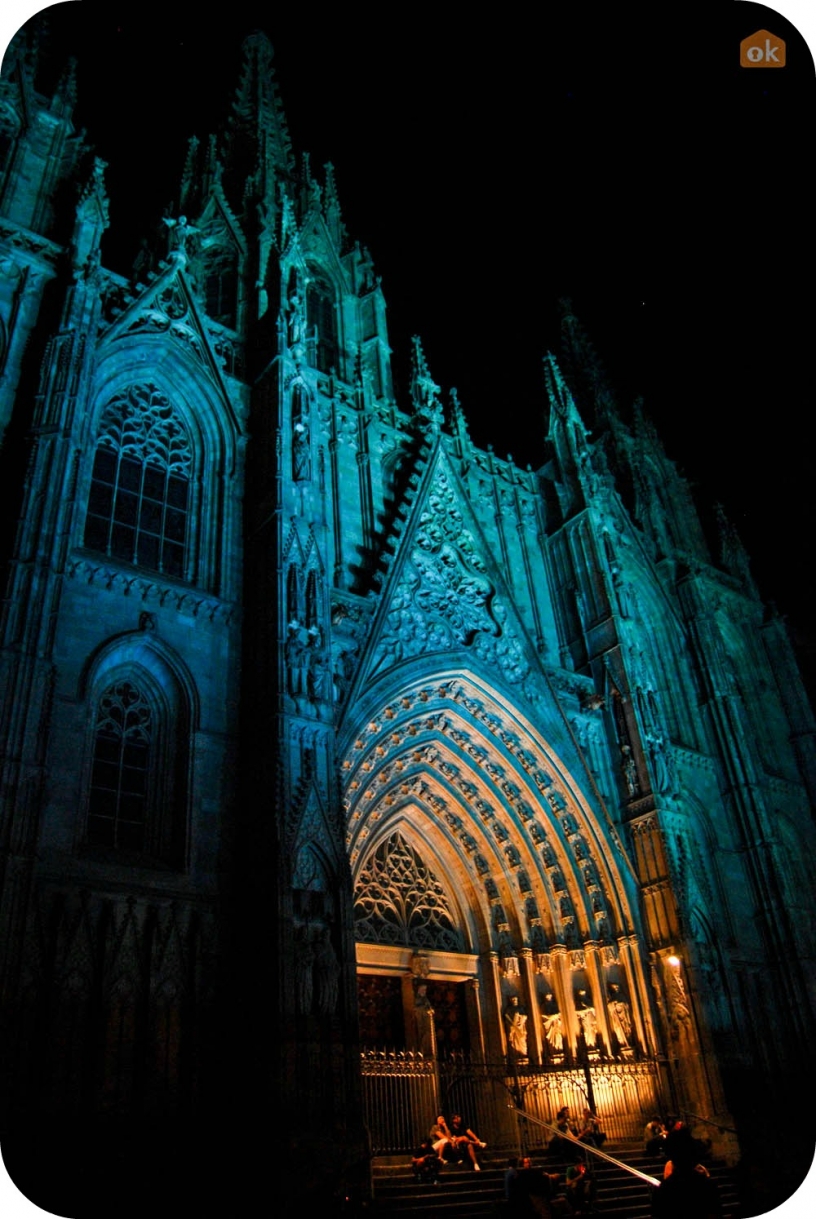 Barcelona Cathedral at night
Neoclassical and Catalan Modernism
When you've already sipped the sweet nectar of melancholy of the Gothic Quarter, find your way out of the dense meandering streets and head toward Plaza Catalunya. It's pretty huge by square standards, but that is no wonder as thousands pass over it every day. A central meeting point of the city, but I like to think of it more as an open-air theatre to enjoy... Improvised concerts, skateboarders, children feeding pigeons, tourists snapping photos, locals moving from A to B... All the Plaza's a stage, and all the passer-bys merely players.
Plaza Catalunya is really only a dip of the toe in the pool of the Modernist style, because it mainly reigns in the preceding neoclassical style with a wide array of sculptures created between 1927 and 1929 for the Universal Exposition of 1929. Among these sculptures are various symbols from the history of the city, like the Greek God Hermes. Another brilliant place to detour toward for neoclassical (if you have the time) is Parc Laberint d'Horta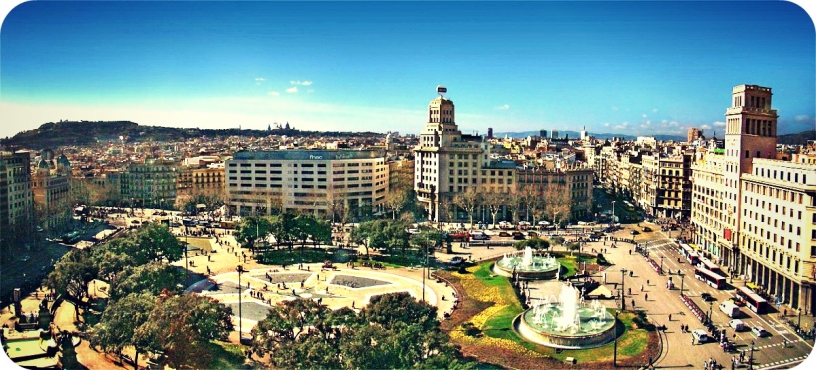 Plaza Catalunya
If you come to visit the capital of Catalonia, ​​we will help you to find the best apartments in Barcelona. We offer apartments of different types, renovated and well furnished in all areas of Barcelona!
To get your first taste of modernism though, you will need to walk up Passeig de Gracia. This elegant avenue is full of refinement and sophistication. Search and admire the intricate details of the 19th century buildings all along this road. It's an explosion of stucco, finely chiseled floral adornments, and carved balconies. It's also the street that separates Eixample Esquerre (Eixample left) and Eixample Dret (Eixample right). En ésta se pueden encontrar grandes ejemplos de la arquitectura modernista y neoclásica. Discover it in more detail in this article.
Some steps more will take us to Guadís imaginative architecture. The artist marked and changed the face of Barcelona, contributing towards the city becoming known as the capital of Modernism. You'll definitely want to take a look at Casa Batlló, made from sandstone and covered in majolica, producing sinuous forms that flow between floral motifs and a roof that represents the back of a dragon. This is what the modernist style was truly capable of producing.
A bit further up is La Pedrera, whose the bare stone facade swirls like uninterrupted waves around wrought iron balconies. It's also a product of Gaudí's fine imagination, and is a fine example of his dreamlike style that transports the viewer squarely in front of pure modernism and his own imagination.
Hospital de Sant Pau
Modernism can also be found in a more pure state in works like that of Hospital Sant Pau or the marvelous Palau de la Música Catalana. But for something a little more intriguing we turn to Gaudí again with his fantastic blend of neogothic and modernist styles at Torre Bellesguard.
If you still haven't got enough of this fantastic design style, then take a look at part one of our article detailing a Modernist sightseeing route. Otherwise, you can even get up close and personal with it by so modernist in fact that they're featured in our selection of staying in a modernist building while you're in Barcelona. There's no better way than to experience it for yourself.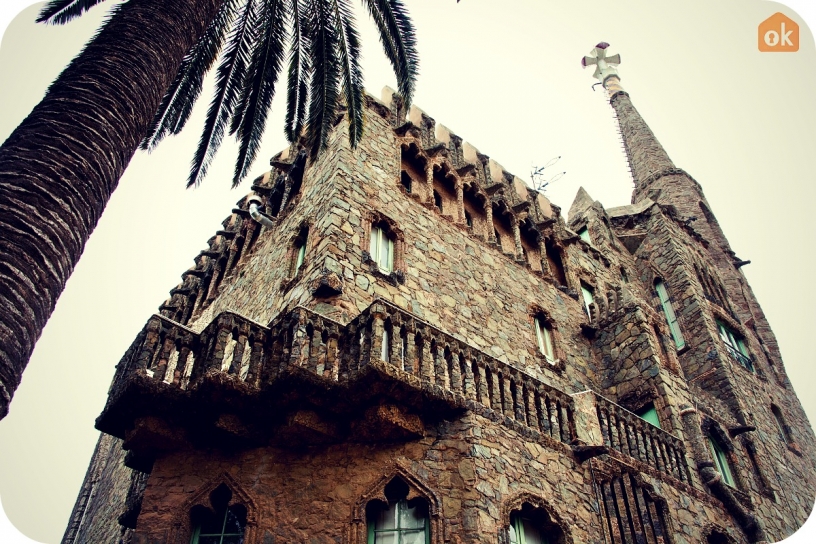 Torre Bellesguard
Contemporary
It want from Medieval to neoclassic and modernist, but now Barcelona has turned contemporary, recently the city has become the site for many designer works from famous contemporary architects. One clear example is Torre Agbar, designed by Jean Nouvel. It is a skyscraper that was inspired by the a geyser springing from the floor and the works of Gaudí. It has more than 4000 lights that can create evocative imagery.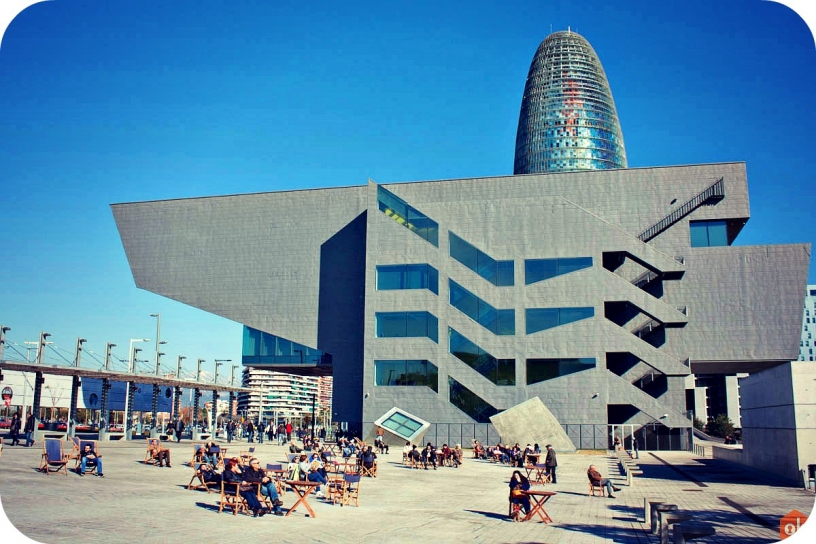 Torre Agbar and the Design museum
Continuing the exploration of new architecture, the urban development program called 22@ deserves a mention, which has transformed the former industrial district of Poblenou into a modern district where many architects have been able to give life to contemporary architecture in an innovative expression the spirit of the city.. Otherwise for something with more history instead, tour the churches of the city which are infamous for their mish-mash of architectural styles owed to their constant renovation of the centuries.
Barcelona hosts many diverse monuments and architectural styles; a perfect combination that makes this a unique city which will take you through time and constantly keeps you spellbound! Art, architecture, and culture for all tastes! ❤
Excursions in Barcelona
To make the most of Barcelona and fill your trip with unforgettable experiences and emotions, we offer you the excursions through the Catalan capital organized by our friends - the GetYourGuide team. Choose your excursion and fall in love with Barcelona: