Barcelona Cathedral
(Cathedral)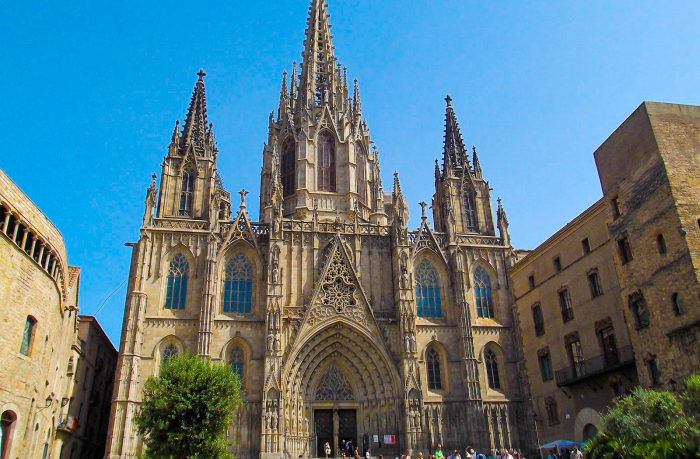 Barcelona Cathedral - A neo-gothic wonder with lots of history and artistic value
If you come to visit the capital of Catalonia, ​​we will help you to find the best apartments for long term in Barcelona. We offer apartments of different types, renovated and well furnished in all areas of Barcelona!
Barcelona Cathedral can be found in the heart of the city and is a centre of history, politics, and of course, religion. The more than 2000 year history of Barcelona has its origins in what we now called the Gothic Quarter of the city, so it's no surprise that the cathedral that stands before visitors today was built over an old roman cathedral, with roman walls still remaining in the close vicinity. We've included Barcelona Cathedral in our guide to the churches of Barcelona.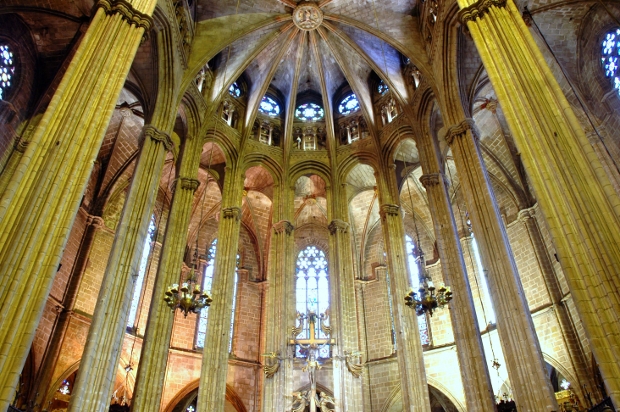 A building with history beaming from the walls
The construction of Barcelona Cathedral (or Cathedral of Santa Eulalia) was slow and full of interruptions. Construction began in the 13th century, on top of a roman cathedral, but what's interesting is that the roman cathedral was built on top of a Visigothic cathedral! Barcelona Cathedral took around 150 years to complete, and it wasn't until the end of the 19th century that the building was expanded from a modest building to the fancy neo-gothic one we see today.
Excursions in Barcelona
To make the most of Barcelona and fill your trip with unforgettable experiences and emotions, we offer you the excursions through the Catalan capital organized by our friends - the GetYourGuide team. Choose your excursion and fall in love with Barcelona:
Architecture full of artistic interest
The Cathedral was originally built in the Catalan gothic style with three naves and a single apse. It has transformed a lot since then, into a neo-gothic style. The buttresses divide the central space from the various side chapels. The building has huge windows and two large bell towers. It has five entry points; the main one, Door of Saint Ivo, Door of Mercy, Door of Santa Eulalia, and Door of Santa Lucia. It is home to enclaves of artistic and cultural interest, such as the main alter, the crypt of Santa Eulalia, the vaults, as well as a choir and organ. Of course there is much more to discover like the old and new chapter hall, the Cathedral Musuem, cloister, and the various chapels and tombs.
Useful information
Where: Pla Seu, s/n, Barcelona
How to get there: Metro L1/L3 - Catalunya
Price:Free entry, but there is a fee to access the museum, bell tower, and other parts. Ranging from €2.80 to €6 per person
Other attractions in Rambla - Gòtic
Port Vell

PORT VELL means "old port", though today it has been fully refurbished and modernized...

Las Ramblas

Las Ramblas is a famous avenue that's an essential part of any Barcelona itinerary.

Barcelona Aquarium

Barcelona aquarium, opened in 1995, and visited over 14 million times.
Read more about Rambla - Gòtic ➯
Do you like this post?
Click here!

5/5 - 1 vote
Share your thoughts
Apartments in Barcelona
Related articles
Tired of reading about Barcelona? Find an apartment and stay there!