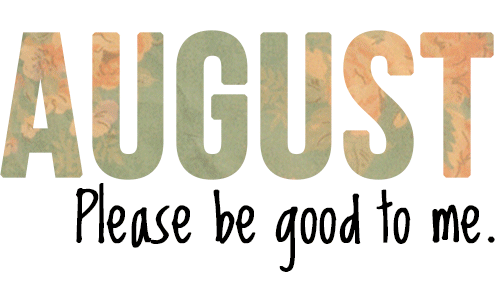 August, be good!
Neighbourhood Festivals in Barcelona
If you come to visit the capital of Catalonia, ​​we will help you to find the best apartments for long term in Barcelona. We offer apartments of different types, renovated and well furnished in all areas of Barcelona!
Festa Major de Gràcia
The "Festas Majors" are some of the strongest representations of local traditional culture. The most charming is probably the Festa Major de Gràcia. Neighbours compete by transforming their streets into completely new worlds, like Jurassic park, an underwater land, or whatever the collective imagination of the locals can come up with. All with recyclable materials. Not just that though, there are concerts every night and children's activities during the day.
Festival of Gracia 2019

Aug

15

-

Aug

21

Concerts, shows, workshops, and much more amongst the fantastic street decorations this August during the Fest...



Festa Major de Sants
If you miss the Festa Major de Gracia or want to relive it again, there is always the equivalent from the Sants neighbourhood. This takes place towards the end of August. With fun decorations, public food, music, dances, theatre and endless entertainment for friends and family. Without a doubt, either festival is a great plan for the kids.
Festa Major de Sants 2019

Aug

23

-

Aug

30

Concerts, performances, workshops, castellers and much more under the fantastic decorations of the Festa Major...



Festa Major de Sant Roc - Gothic Quarter
The Festival of the Gothic Quarter, known as the 'Festes de Sant Roc' (Saint Roch) has been declared as a Heritage Festival of National Interest by the Generalitat de Catalunya. This is because they are the oldest festivals in the city, dating back to the year 1589.
Music in Barcelona
Mas i Mas
From 31 July to 31 August this festival will be taking place in many rooms in the centre of Barcelona.You can enjoy fantastic concerts at iconic venues like Born Cultural Centre and Jamboree. Many talented artists will be attending, such as Uri Cane and Imany. There are a variety genres like Jazz, blues, techno, flamenco, classical and more. You can get more information and how to get tickets on the event page below.
Mas i Mas Festival 2019

Jul

31

-

Sep

01

Mas i Mas Festival comes to Barcelona this summer with jazz, flamenco, classical, techno, and more.



DGTL - Festival Barcelona
Music festivals in Barcelona are spreading faster than mushrooms. A few years ago a new one came along — DGTL Festival — to improve the Catalan summer music scene. Come and have a great time with good music and meet people that are there for the same reason.
DGTL Barcelona 2019

Aug

23

-

Aug

24

On 23 and 24 August 2019, the DGTL Festival will make Barcelona dance to the rhythm of house and techno music.



Música als Parcs
This year, 2019, the programme includes 49 concerts, all for free. From June until the end of August you can listen to free music in the many parks if Barcelona. This event has been going strong for 15 years and includes great quality performances. Not only this, it's also great to sit in a nice place at night with good music, friends and family. 
Brunch in the Park: Electronic Music
'Brunch in the Park' Barcelona is a fantastic initiative for young people and families to spend an ecological Sunday strolling through nature, eating homecooked food and with music. This is an innovative project that combines the world of music with something traditional such as brunch in a park with friends or family. 
Brunch in the Park

Jul

01

-

Sep

16

Grab some brunch and then get ready for non-stop... Dancing!



Music Festivals close to Barcelona
Okay, if you can't beat them, join them. If there is nothing for you in Barcelona this August, why not search other parts of Catalonia? The Costa Brava isn't just home to one of the most unique and magical music festivals in the country; it's home to three in August! So you can make a trip out of Barcelona and get to know this neighbouring region. Mark on your calendars the following:
Castell de Peralada Festival
The first event is celebrated at the fabulous Peralada Castle. It's a multidisciplinary festival that brings together big names in music from opera to pop, to dance and theatre. There's even a musical for kids based on the tales of Geronimo Stilton. A magical ambience with the best performers.
Cap Roig Festival
The most important summer music festival returns and, as always, brings international artists. The concerts will take place in the outdoor Jardines Botánicos de Cap Roig. In this edition, important international names like Juanes, Mag Lari, James Blunt, Sting and Shaggy stand out, as well as many exponents of Spanish music such as Manolo García and the Mexican group Maná.
Cap Roig Festival 2019

Jul

12

-

Aug

21

Many international and national artists will be at Cap Roig this summer.



BioRitme Festival
Can you imagine a music festival that's 100% ecological, surrounded by nature and an unforgettable environment? Well that's what the BioRitmo Festival is all about that will be celebrated in the gorgeous Pantano de Sau (Sau Reservoir). There will be DJs, children's play zones, pools, arts and crafts, therapies, fashion, an adventure park, and much more. If you don't want to drive there for whatever reason, there is an official bus that will leave from Plaça Catalunya.
BioRitme Festival 2019

Aug

22

-

Aug

25

From the 22–25 August, the latest edition of the BioRitme Festival awaits you!



Open-air cinemas in Barcelona
Mecal air — Open-air short film cinema at Poble Espanyol
During the summer, we all want to spend a lot of time outdoors. What better way to do it than watching short films with friends while enjoying a glass of wine. Mecal air is a summer alternative to the classic indoor cinemas. The good thing here is that there is a combination of short films and barbecue food. It is free to attend.
Sala Montjuïc — Cinema a la Fresca
If you're into cinema and fancy a picnic, then the perfect event for you is Cinema a la Fresca (Open-air cinema), which takes place on summer nights in the gardens of Montjuïc castle. You can see classics and modern box-office hits all in their original language and subtitled in Spanish, out in the open-air. You can also enjoy concerts and masterclasses.
Cinema on the Beach
Prefer the beach? Well, there is also a special cinema for you: El Cinema Lluire. Head to Sant Sebastia beach any Thursday or Sunday night during the summer for Cinema Lluire. Did we mention that it's completely free? Well, it is, so... No reason not to go now, huh?
Other events
Magic Fountain of Montjuic
This famous fountain offers musical spectacles that are full of colour throughout the year. During August, there are two shows daily from Wednesday to Sunday — one at 9:30PM and the other at 10PM.
Magic Fountain of Montjüic Event

Mar

01

-

Jan

06

When can you see the Magic Fountain of Montjuic show in Barcelona? The history of the fountain, the best times...



Circuit Festival
The month of June is the month of the Pride in the whole world, and naturally also in Barcelona, August is once again a month dedicated to the LGBT public. Barcelona hosts a new edition of the Circuit, one of the most multitudinous international meetings in Europe that offers parties, cultural activities, sports, artistic and leisure activities that attract up to 70,000 visitors from all over the world.
FC Barcelona Joan Gamper Trophy 
FC Barcelona returns to the fray to participate in the Joan Gamper Trophy match that will put a close to the pre-season after the team return home from playing in the friendly International Champions Cup.
The climate in August
Summer is coming to Barcelona. August is a month in which you can enjoy the sun and beach, but be careful: the sun is very strong so its a good idea to have an umbrella or suncream. Generally, the average temperature is 28ºC and it never dips below 27ºC. In fact, you will see the whole city full of colour and always under the sun.
These are the climatological data for the month of August in Barcelona:
Average temperature: 28ºC
Maximum temperature: 31ºC
Minimum temperature: 27ºC
Sunrise: between 6:46am and 7:16am
Sunset: between 9:09pm and 9:27pm
If you would like more up-to-date information, here is a good page with meteorological information.
Travel to Barcelona in August
What? You still think that Barcelona is just sun and beaches? The month of August awaits you with lots of music festivals, concerts and joy. We advise you to start organising your trip to the Catalan capital and decide which events to attend and what excursions to do.
Advantages
Midsummer: In Barcelona, the climate in August is fantastic for doing anything you want to, but we all know that besides swimming, sunbathing and enjoying life you can't miss the best events in Barcelona in summer. Enjoy this month by discovering the best part of the city. If you would like a guide for the best parks in Barcelona, you can read this interesting article:
The beach: In August you can swim at any of the city's beaches. The sea is warm and is perfect for everyone to swim in. Also, you can play volleyball or football, as there are lots of people on the beach and it's easy to organise activities. Enjoy the sea and your new tan :)
Sales: August is a month when the shops sell clothes at attractive discounts. Read this article about outlets in Barcelona and don't miss the sales!
Excursions in Barcelona
To make the most of Barcelona and fill your trip with unforgettable experiences and emotions, we offer you the excursions through the Catalan capital organized by our friends - the GetYourGuide team. Choose your excursion and fall in love with Barcelona:
Inconveniences
The tourists: The summer months are more chaotic. The number of tourists in Barcelona increase significantly. Therefore, it will be more difficult to mix with the locals and buy things in clothes shops and supermarkets.
Too hot: In August, the temperatures are very high so don't forget to use suncream and take care if you're going to the beach between 12pm and 4pm.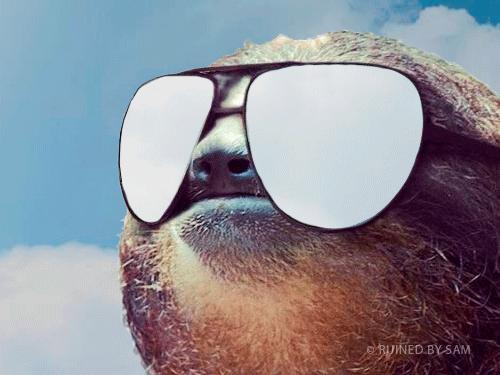 This August, don't be a sloth; enjoy the best events in Barcelona