Mecal Air — The open-air short film cinema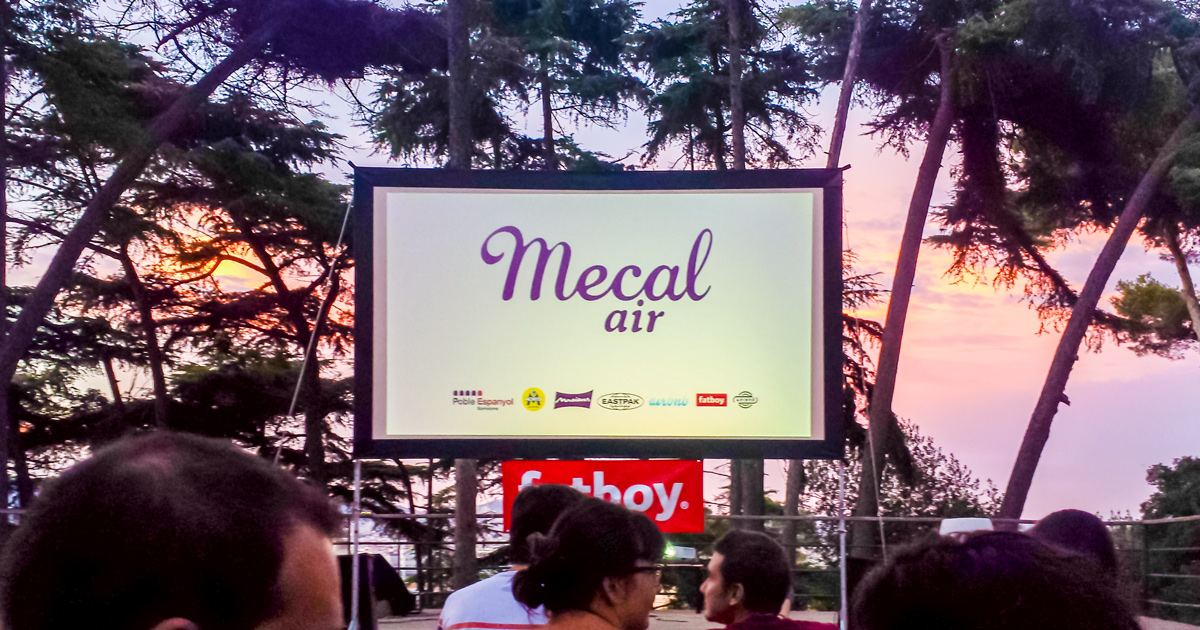 When: Every Friday in July and August at 9pm
Where: Jardines Elisava, behind DHUB, Museu del Disseny (Pl. de les Glòries Catalanes).
Price: Free
Accommodation Nearby: If you want to spend an alternative and enjoyable Friday night watching cinema, check out our selection of cheap accommodation in Barcelona
Website: Here
What is Mecal Air?
Mecal Air is the one of the most alternative open-air cinemas in Barcelona, completely dedicated to short-films. It's loved by the local residents and takes place at Poble Espanyol. Summer arrives in Barcelona, days are longer, and we all want to spend more time outdoors to enjoy the good weather. One of the favourite pastimes in Barcelona to spend a pleasant evening with friends and family under the moon light at an open-air cinema. A summer alternative to the traditional movie theatres.
Watch short films outside
Program
6 July - Regeneration (opening)
13 July - Erotic Cinema
20 July - Animation
27 July - Creative Advertisement
3 August - Sci-Fi
10 August - Documentary
17 August - Indie Shorts
24 August - Horror
31 August - Comedy
360º VR FEST
A second edition of the VR Market will be held, which becomes a great space for commercial links and knowledge. In the first edition, they had 1300 people in the VR space, 450 people attended the conferences, 400 people were part of the VR cinema and there were 120 people in the Networking space. 
The new edition of the Mecal Air 2018 begins on 6 July, is held every Friday in July and August at 9:00pm and is free.
Do you like this post?
Click here!

0/5 - 0 vote
More events
Share your thoughts
€995

Sant Fructuós Fira 3

|

|

75m²

Monthly rental with air conditioning and 2 bedrooms close to Fira Barcelona