DGTL Barcelona 2019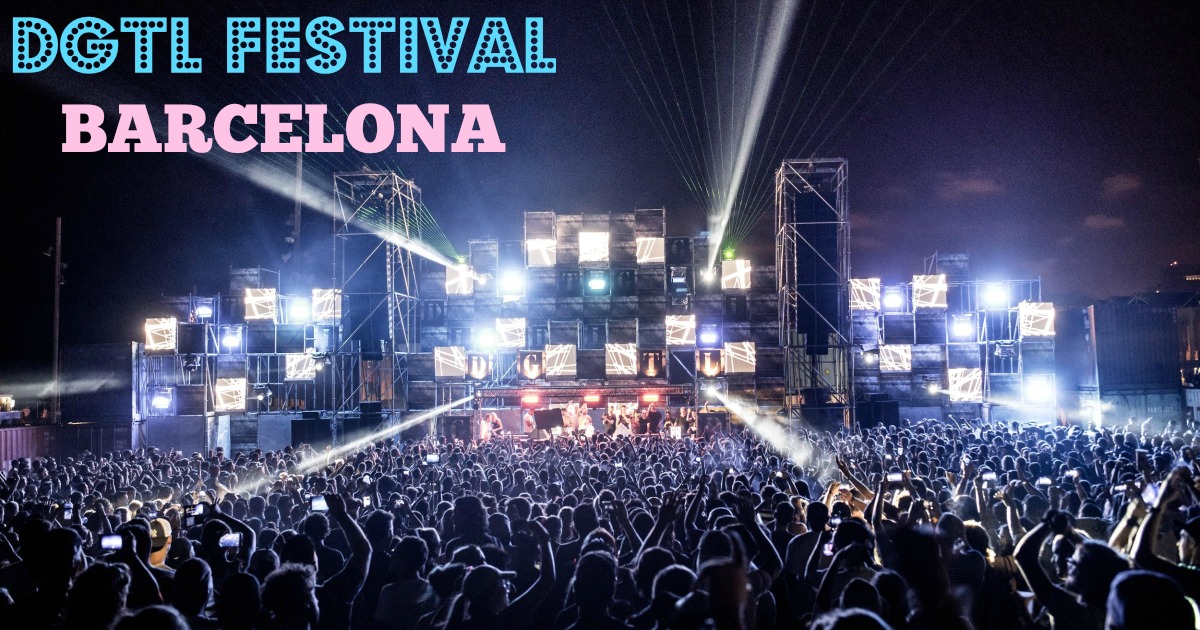 C/ De la Pau, 12, 08930 Sant Adrià de Besòs, Barce
When: 23 – 24 August 2019
Where: Parc del Fòrum

Metro: El Maresme-Fòrum Station (L4 — Rambla Prim Exit)
Buses: 43, 7, 36, 141, 41, N6 and N7
Tram: Fòrum Station (T4)

Price: From 42,50 € + 5 € reservation fee, for one day
Accommodation Nearby: Find cheap apartments in Barcelona and stay nearby.
Website: Official event website
Straight out of the Netherlands, this new music festival has come to make Barcelona dance
Festivals in Barcelona are popping up like mushrooms lately... This particular one has been going for a few years now since it first arrived to shake up the Catalan music scene: DGTL Barcelona.
DGTL Barcelona is the Spanish edition of the famous techno music festival that's held every year in the Netherlands. With a musical programme that focuses on house and techno, it's managed to bring revellers from around the world together at a single event, with the objective of creating an almost totally eco-sustainable festival.
It's celebrated in Parc del Forum, a key place for this type of event. The festival offers the best techno music with names like Anna, Charlotte de Witte, Jeff Mills, Len Faki and many others. As for past editions, artists such as Ben Klock, Marcel Dettmann and Nina Kraviz have played on the line-ups, accompanied by incredible visual effects and light shows.
More to it than just a music festival
What makes this party even more special? One of many things is the importance that the organization gives to sustainability — a real revolution for an event of this size. The organizers of the festival highlight their intentions of focusing on reducing CO2 emissions. They restrict their use of energy by using LED lights, almost exclusively, for lighting structures. They also try to reduce wasted water. These initiatives, proposed by the DGTL, have made the festival a real-world example in terms of eco-sustainability.
In addition to this concern for the environment, DGTL also promote the art world. In past editions, no less, the whole event stood out for its creativity. They paid special attention to innovative design, with a host of extravagant eco-sustainable facilities and impressive fire-spitting machines. In this edition, DGTL Barcelona and Babochka will join forces to promote the second edition of DGTL Revolution Market, the local and eco-sustainable fashion market that helps art aficionados find unique pieces.
Video of last year's DGTL
Do you like this post?
Click here!

4/5 - 2 votes
Share your thoughts