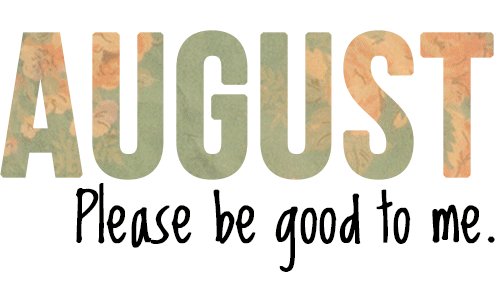 August, be good!
Mas i Mas
Although the opening concert of the Mas i Mas Festival will have taken place in July, it's not until August that things get into full session. You can enjoy fantastic concerts across a variety genres like Jazz, blues, techno, flamenco, classical, and more, across the city's iconic venues like Palau de la Música Catalana or Jamboree, or even outside at the beautiful Plaça del Rei. You can get more information and how to get tickets on the event page below.
Circuit Festival
June might be one of the biggest months for Pride across the world, but August is when one of the biggest festivals dedicated to LGBT celebrations takes place in Barcelona. The latest edition of Circuit is one of the largest in Europe and is full of parties, cultural activities, sports, arts, and leisure that attract more than 70,000 visitors from around the world.
Joan Gamper Trophy
The Joan Gamper Trophy celebrates its 50th edition at maximum. FC Barcelona will take on Roma FC in this quintessential Barça celebration. It's not just a run-of-the-mill match either, rather it's the first chance to watch the new team for the next season and fun activities held throughout the day.
Gràcia and Sants Festivals
The "Festas Majors" are some of the strongest representations of local traditional culture and the biggest and most charming is probably the Festa Major de Gràcia. Neighbours compete by transforming their streets into completely new worlds, like Jurassic park, an underwater land, or whatever the collective imagination of the locals can come up with. All with recyclable materials. Not just that though, there are concerts every night and children's activities during the day.
If you miss or can't make it to the Festa Major de Gracia, there is always the equivalent from the Sants neighbourhood. This takes place towards the end of August. With fun decorations, public food, music, dances, theatre, and endless entertainment for friends and family. Without a doubt, either festival is a great plan for the kids.
On-going events
If that's not enough events for you, there are still many activities that carry on from earlier months throughout the summer and way into September, like Nits Gaudí at Torre Bellesguard. Take the night out to visit this architectural gem from Gaudí and spend time with good company and music in the gardens of this villa.
Need a day out for Sunday in August? Well there's always Piknic Electronik! A fantastic alternative to classic picnics, but with electronic music concerts and activities for all ages.
If you're more into cinema but you still fancy a picnic, then the perfect event for you is Cinema a la Fresca (Open-air cinema) that takes place on summer nights in the gardens of Montjuïc castle. You can see classics and modern box-office hits all in their original language and subtitled in Spanish, out in the open-air.
"But OK Apartment, I want to spend my summer on the beach watching movies, not some mountain!", well then you don't need to tell us twice; just head to Sant Sebastia beach any Thursday or Sunday night during the summer for exactly that. Did we mention that it's completely free? Well, it is, so... Yeah. No reason not to go now, huh?
Events outside of Barcelona
Okay, if you can't beat them, join them. If there is nothing for you in Barcelona this August, why not search other parts of Catalonia? Whether you can hop in the car or use public transport, these 3 events might just be cool enough for you to venture out and enjoy the sun, sea, and mountains in other parts of the region.
BioRitmo Festival
Can you imagine a music festival that's 100% ecological, surrounded by nature and an unforgettable environment? Well that's what the BioRitmo Festival is all about that will be celebrated in the gorgeous Pantano de Sau (Sau Reservoir). There will be DJs, children's play zones, pools, arts and crafts, therapies, fashion, an adventure park, and much more. If you don't want to drive there for whatever reason, there is an official bus that will leave from Plaça Catalunya.
Cap Roig Festival
If you're more of a beach person, then the Cap Roig Festival at Calella de Palafrugell is an opportunity you can't pass up. You won't only enjoy the concerts of all styles, but also a part dedicated especially for children called Cap Roig Mini. So, you can have a great time seeing the concerts by night, while enjoying the immeasurable beauty of the Costa Brava by the day.
Castell de Peralada Festival
This event is ideal if you want to spend a romantic evening surrounded by culture, cuisine, arts and ... music! Some things to look forward to include a concert from Gregory Porter in early August and the hit musical The Little Prince on the 10th.
So have your cake and eat it. August is the sunniest month in the city and you can enjoy it too with these cool going-ons. Pay attention though because we'll keep this list updated as other events become apparent. One thing's for sure, there's loads to do this summer in Barcelona. Don't miss out! Until next time, Barcelovers (>‿◠)✌ !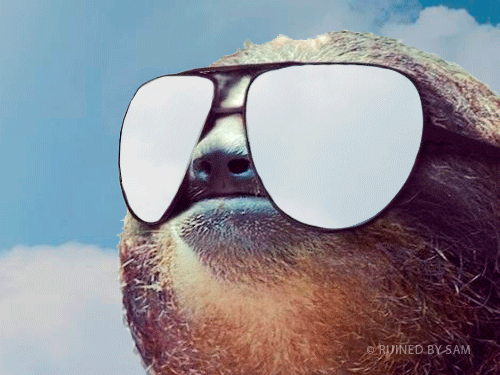 This August, don't be a sloth; enjoy the best events in Barcelona