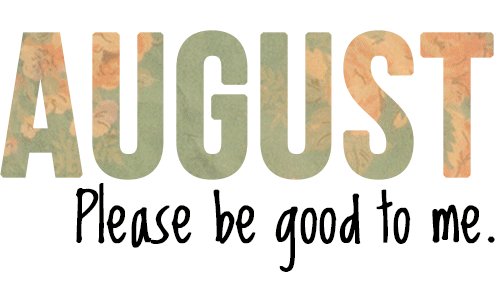 August, be good!
The Main Events
Mas i Mas
Although the opening concert of the Mas i Mas Festival will have taken place on 28 July, this music festival goes until 1 September. You can enjoy fantastic concerts at iconic venues like Born Cultural Centre and Jamboree, or even outside at the beautiful Plaça del Rei. There are a variety genres like Jazz, blues, techno, flamenco, classical and more. You can get more information and how to get tickets on the event page below.
Circuit Festival
June might be one of the biggest months for Pride across the world, but August is when one of the biggest festivals dedicated to LGBT celebrations takes place in Barcelona. The latest edition of Circuit is one of the largest in Europe and is full of parties, cultural activities, sports, arts, and leisure that attract more than 70,000 visitors from around the world.
DGTL Festival Barcelona
Music festivals in Barcelona are spreading faster than fungus. A few years ago a new one came along — DGTL Festival — to improve the Catalan summer music scene. Come and have a great time with good music and meet people that are there for the same reason.
Festa Major de Gràcia
The "Festas Majors" are some of the strongest representations of local traditional culture. The most charming is probably the Festa Major de Gràcia. Neighbours compete by transforming their streets into completely new worlds, like Jurassic park, an underwater land, or whatever the collective imagination of the locals can come up with. All with recyclable materials. Not just that though, there are concerts every night and children's activities during the day.
Festa Major de Gràcia
Festa Major de Sants
If you miss the Festa Major de Gracia or want to relive it again, there is always the equivalent from the Sants neighbourhood. This takes place towards the end of August. With fun decorations, public food, music, dances, theatre and endless entertainment for friends and family. Without a doubt, either festival is a great plan for the kids.

Festa Major de Sants
Costa Brava Festivals
Okay, if you can't beat them, join them. If there is nothing for you in Barcelona this August, why not search other parts of Catalonia? The Costa Brava isn't just home to one of the most unique and magical music festivals in the country; it's home to three in August! So you can make a trip out of Barcelona and get to know this neighbouring region. Mark on your calendars the following:
Castell de Peralada Festival
The first event is celebrated at the fabulous Peralada Castle. It's a multidisciplinary festival that brings together big names in music from opera to pop, to dance and theatre. There's even a musical for kids based on the tales of Geronimo Stilton. A magical ambience with the best performers.
Cap Roig Festival
This is one of the most important summer music festivals. It takes place at Cap Roig in Calella de Palafrugell, it brings with it a long list of international names like Ben Harper, Woody Allen, Norah Jones and Jason Derulo. Concerts take place outside, surrounded by nature and marvellous views. There is also a special programme for the younger members of the household — Cap Roig Mini.
BioRitme Festival
Can you imagine a music festival that's 100% ecological, surrounded by nature and an unforgettable environment? Well that's what the BioRitmo Festival is all about that will be celebrated in the gorgeous Pantano de Sau (Sau Reservoir). There will be DJs, children's play zones, pools, arts and crafts, therapies, fashion, an adventure park, and much more. If you don't want to drive there for whatever reason, there is an official bus that will leave from Plaça Catalunya.
Open-air cinemas
Sala Montjuïc — Cinema a la Fresca
If you're into cinema and fancy a picnic, then the perfect event for you is Cinema a la Fresca (Open-air cinema), which takes place on summer nights in the gardens of Montjuïc castle. You can see classics and modern box-office hits all in their original language and subtitled in Spanish, out in the open-air. La La Land, Hateful Eight, Captain Fantastic and more are screen at this year's event.
Cinema on the Beach
"But OK Apartment, I want to spend my summer on the beach watching films, not some mountain!", well then you don't need to tell us twice. Head to Sant Sebastia beach any Thursday or Sunday night during the summer for Cinema Lluire. Did we mention that it's completely free? Well, it is, so... No reason not to go now, huh?
Mecal air — Open-air short film cinema at Poble Espanyol
During the summer, we all want to spend a lot of time outdoors. What better way to do it than watching short films with friends while enjoying a glass of wine. Mecal air is a summer alternative to the classic indoor cinemas. The good thing here is that there is a combination of short films and barbecue food. Every Friday throughout June, July, August and the first two Fridays in September.
Other events
Magic Fountain of Montjuic
This famous fountain offers musical spectacles that are full of colour throughout the year. During August, there are two shows daily from Wednesday to Sunday — one at 9:30PM and the other at 10PM.
Musica als Parcs
This year, 2017, the programme includes 50 concerts, all for free. From June until the end of August you can listen to free music in the many parks if Barcelona. This event has been going strong for 15 years and includes great quality performances. Musicians come from educational centres around the world, including Thames Youth Orchestra and Durham University Classical Ensemble. All the performers are 16–35 years old.
David Bowie is
When it comes to exhibitions, the one that everyone's talking about in Barcelona this year is 'David Bowie Is'. It's temporary exhibition about the British artists and his incredible career. It includes more than 300 pieces, like stage costumes, handwritten lyrics, photos, instruments and more. The aim of the exhibit it to demonstrate the artist's influence not just in music, but across art as a whole.
The Photobook Phenomenon
The Photobook Phenomenon exhibition will also be held during the summer months at the CCCB Contemporary Culture Centre Barcelona. It deals with the importance and impact photo albums have had since their conception until today — a publication format that's recently having great success. You will definitely discover one of the most original exhibitions in the city.
So have your cake and eat it; August is the sunniest month in the city and you can enjoy it too with these cool going-ons. Pay attention though because we'll keep this list updated as other events become apparent. One thing's for sure, there's loads to do this summer in Barcelona. Don't miss out! Until next time, Barcelovers (>‿◠)✌ !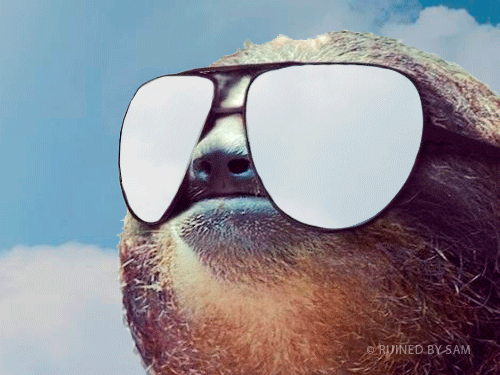 This August, don't be a sloth; enjoy the best events in Barcelona