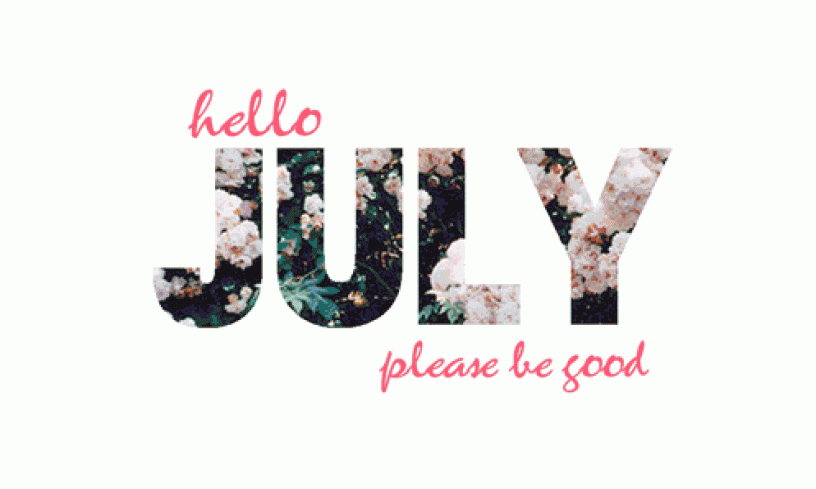 Hello July!
Fesival Grec
This addition of the Barcelona Grec Festival marks its 40th anniversary. You will have a whole month of theatre, dance, music, and circus across the city, from experimental works to the most conventional, for all audiences. It also has an extensive program for children and families.
The Magic Fountain of Montjuïc
During the summer, the magic fountain has the largest number of shows. July sees three shows every Thursday to Sunday each 30 minutes at 9:30PM, 10PM, and 10:30PM. It's a show of light, water, and music, in a spectacle that never fails to leave onlookers in awe. It's free, so why would you miss it?
Open-air cinema - Sala Montjuïc
Like cinema? Here you have the opportunity to see great classics and recent developments in a way that's different and special - by having a picnic in the gardens of Montjuïc castle. Every Monday, Wednesday, and Friday during summer will see films in their original language, plus subtitled in Spanish, like The Big Lebowski and American Hustle, plus enjoy concerts and masterclasses.
Open-air cinema on the beach - Cinema Lluire
What if you prefer the beach to the mountains? Well there is another open-air cinema in Barcelona during the summer; Cinema Lluire. This event takes place on Sant Sebastia beach each Thursday and Sunday showing the latest in independent movies, short-films, and live music. Unlike the one on Montjuic though, this one is completely free.
Festival Cruïlla
It's the month of music! This Barcelona music festival has varied styles of music over three days and offers concerts from the most disparate genres, from reggae to hip hop, electronic music, and punk rock . Grab your tickets through our events calendar, they will sell out!
Tap On Barcelona
July also hosts one of the festivals with a fast pace ;). The International Tap Meeting is... well... An international meeting of tap dancers each year - both amateur and professional, from all over Europe. You can attend classes taught by the best teachers in the world and to see live dances by great tap dancers in jam sessions. Will you join in?
Rockfest Barcelona
Get ready for the heaviest festival in town! For the second year, the neighboring town of Santa Coloma de Gramenet welcomes the Rockfest, a festival that brings together legendary rock heavyweights. The lineup this year is impressive, because it features Iron Maiden, Slayer, Twisted Sister, Kind Diamond, and a long list of other major national and international bands. Grab your ticket, because these will surely sell out!
Pride Barcelona
The pride festival and parade is celebrated in Barcelona until 9 July 2016. The main days are 8 and 9 July. This year the main parade kicks off with music from 4PM along Avinguda Maria Cristina. The march starts at 6PM following a new route this year and is scheduled to end at 8PM upon reaching Moll de Fusta.
Festival Jardins de Pedralbes
If you still desire more music, you're in luck. There are still concerts scheduled in the Jardins de Pedralbes festival until 16 July. Among them are The Cranberries, Patti Smith, and M83.
Piknic Electrònik
If you also want something relaxing to enjoy with family or friends - a leisurely activity that's fun, then consider Piknic Electronik, which is celebrated every Sunday in the gardens of Montjuïc. Nature, activities for all ages, and electronic music!
Rihanna concert - ANTI world tour
Rihanna has 8 Grammy awards, 54 million record sales, and is currently on a world tour which stops in Barcelona on 21 July at the Palau Sant Jordi venue. It's her only performance in Spain, so don't miss it!
Costa Brava Events
The Costa Brava is home not only to one of the most unique and magical musical festivals in the country, but two! So if you want to make a trip out of Barcelona and get to know this region a bit better, then there's no better way than using these two music festivals as an excuse:
Festival Castell de Peralada
This is held at the fabulousPeralada Castle. It's a multidisciplinary festival that brings big names in music (from opera to pop), dance (from ballet and modern) and theatre (classics to contemporaries), in addition it will take the hit musical Tarzan. A magical atmosphere with the best professionals!
Cap Roig Festival
The other is one of the most important festivals in the summer at Cap Roig (Calella de Palafrugell), which hosts major international acts such as Rod Stewart, Status Quo, and The Corrs. The concerts take place outdoors, surrounded by nature and wonderful views. It also has its own programme for the youngest of the household :).
Well? You still think Barcelona is just for sunshine and beaches? Well, with some organizing and forethought it can be much more than that, you can get sun and beaches anywhere, but these events will truly make your time here unforgettable. Whether you're looking to spend a few weeks here or move here, we offer daily and monthly rentals that are ideal for the summer (alternatively take a look at this selection of the best)
Here's wishing you fabulous July!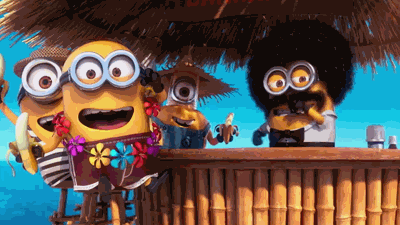 The minions are having great time in Barcelona