Brunch in the city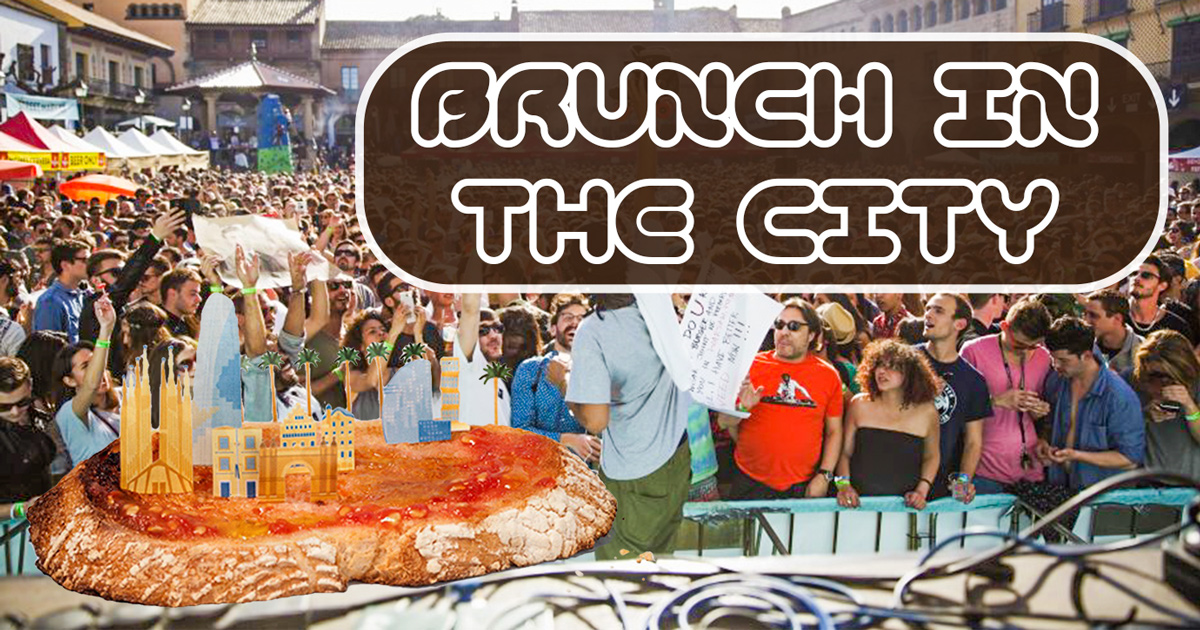 Where: Av. Francesc Ferrer i Guàrdia, 13, Poble Espanyol, Barcelona
Price: €11 if booking well in advance. €13 at the box office before 4PM, and €15 later. Entrance with Carnet Jove (only box office) costs €12.
Accommodation Nearby: Find a holiday rental in Barcelona
Website: Official page for Brunch in the City
Brunch in the city
Sundays are traditionally days off, but not in Barcelona, especially if there is such a tempting offer as Brunch Electronik.
This event has become one of the more popular events in Barcelona. A meeting point for music, food, art, design, clubs and families. An attractive program with activities and workshops for the whole family (crafts, arts, cooking, sports, games, makeup, etc.), a brunch menu to gather energy, second-hand markets, wine fairs and of course the best DJs of the national and international scene.
The Brunch location changes depending on the time of year in spring and autumn, you can find Brunch in the City in the Poble Espanyol, and in summer it is Brunch in the Park or Piknic Electronik on Montjuic.
Here are the dates and locations for each event:
11 March: Poble Espanyol
25 March: Poble Espanyol
8 April: Petit Amfiteatre del Mar
22 April: Poble Espanyol
13 May: Petit Amfiteatre del Mar
27 May: Poble Espanyol
10 June: Poble Espanyol
The lineup is headed by names such as Actress x Mount Kimbie, Alicia Carrera, Apparat DJ Set, Baldo, Chez Ed, Dadame, DB, Henrik Schwarz, Marc Gimeno among others.  
Video
Tickets to Brunch in the City go through the box office and cost €13 before 4PM or €15 thereafter. Entrance with Carnet Jove (only box office) costs €12.
Do you like this post?
Click here!

5/5 - 1 vote
More events
Share your thoughts
€995

Sant Fructuós Fira 3

|

|

75m²

Monthly rental with air conditioning and 2 bedrooms close to Fira Barcelona