Brunch in the city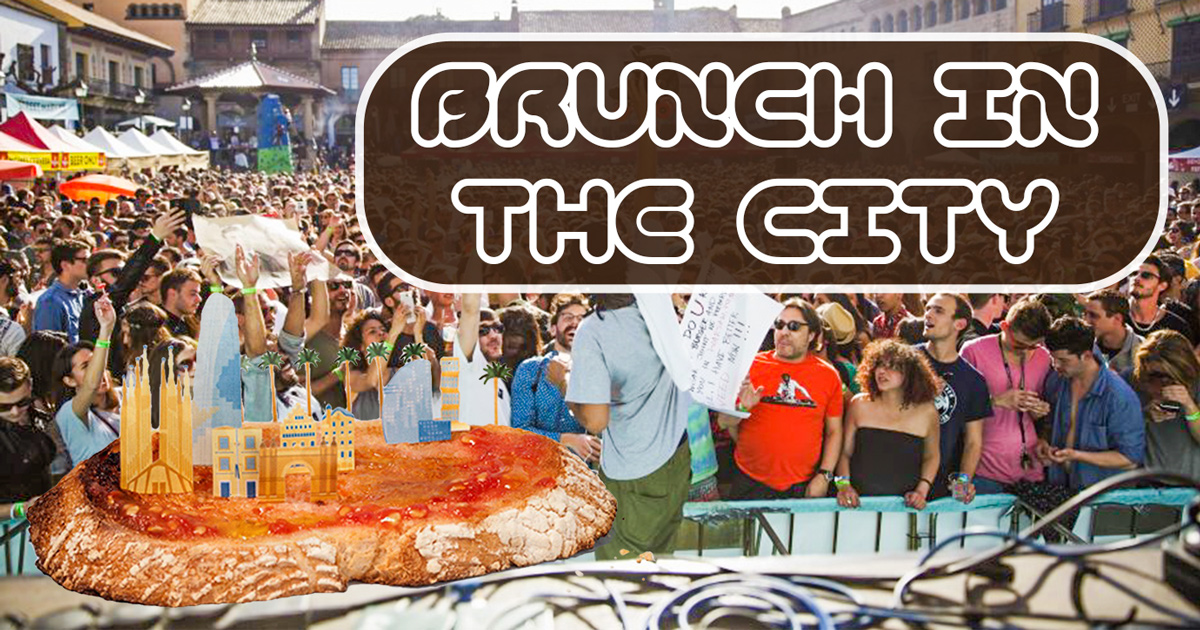 Where: Parc del fòrum, Plaza Mayor Del Poble Espanyol, Antiga Fàbrica Estrella Damm, Teatre Nacional de Catalunya
Price: early birds tickets cost 12€, the first phase ones cost 15€, the second phase ones 18€ and last phase ones are 22€.
Accommodation Nearby: Find a holiday rental in Barcelona
Website: Official page for Brunch in the City
Brunch in the city
Sundays are traditionally days off, but not in Barcelona, especially if there is such a tempting offer as Brunch Electronik.
This event has become one of the more popular events in Barcelona. A meeting point for music, food, art, design, clubs and families. An attractive program with activities and workshops for the whole family (crafts, arts, cooking, sports, games, makeup, etc.), a brunch menu to gather energy, second-hand markets, wine fairs and of course the best DJs of the national and international scene.
The Brunch location changes depending on the time of year in spring and autumn, you can find Brunch in the City in the Poble Espanyol, and in summer it is Brunch in the Park or Piknic Electronik on Montjuic.
Here are the dates and locations for each event:
17/03 - 31/03 : Parc del fòrum
07/04 - 26/05 - 09/06 - 16/06 : Plaza Mayor Del Poble Espanyol
28/04 : Antiga Fàbrica Estrella Damm
12/05 : Teatre Nacional de Catalunya
The lineup is headed by names such as John Talabot, Ben UFO, Dj Python, Kerri Chandler, Marvin & Guy, Willow and many others !
Video
About the prices, you can find online different offers, the early birds tickets cost 12€, the first phase ones cost 15€, the second phase ones 18€ and last phase ones are 22€.
Do you like this post?
Click here!

5/5 - 1 vote
Share your thoughts
€995

Sant Fructuós Fira 3

|

|

75m²

Monthly rental with air conditioning and 2 bedrooms close to Fira Barcelona