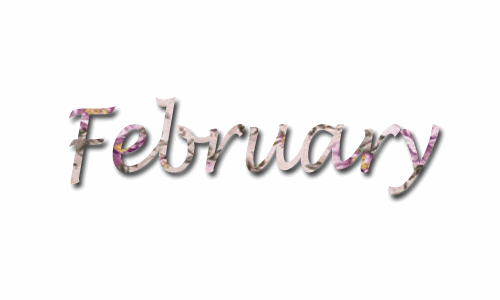 Hello February!
Mobile Congress
Barcelona's Mobile World Congress is the largest mobile technology event in the world, taking place from 26 February to 1 March 2018. Since 2006, Barcelona has hosted countless announcements of worldwide innovations in mobile tech, with more than 100,000 visitors from 204 countries coming last year. Surprises, huge announcements, new technologies and big opportunities to network make this one of the most promising Mobile World Congress events to day.
Game of Thrones
This exhibition which is travelling around the world has already started in Barcelona. The world of Game of Thrones is here and with props, costumes and yes, the Iron Throne! Not only can you see it, you can sit in it! You can follow in the footsteps of Cersei:
Cinema and Series Convention
The 3rd edition of the Cinema and Series Convention returns to Barcelona from Friday 2 until Sunday 4 February. If you are a film and series fan, you can't miss this event, where you can immerse yourself in the film and series universe thanks to workshops, dubbing activities, stunts and make-up.
Festivals and Fairs
Fiesta de Santa Eulalia
Every year and for 4 days around 12 February, the city celebrates the martyr and co-patron of Barcelona: Santa Eulalia. The martyr is celebrated in the Gothic Quarter of Barcelona with giants, dragons and demons with a program of events that combine tradition and innovation.
Santa Eulalia Festival

Feb

09

-

Feb

12

The city of Barcelona celebrates the co-patron Saint Eulalia in the Winter Festival on 12 February.



Barcelona Carnival
Carnival, Carnival! This time Carnival starts in February. Get your costume on and find the nearest parade to enjoy! There will be parades throughout the entire city, parties in all the clubs, and guaranteed fun!
Barcelona Carnival 2018

Feb

10

-

Feb

13

Join the Barcelona carnival, one of the most beautiful celebrations in the city!



Sales
It may be one month since they started, but the winter sales in Barcelona are still going in February. From luxury boutiques to commercial chains. It's the last full month of winter sales though so don't leave it until too late to take advantage of them. Shops like Zara and Mango - which are already cheaper in Spain than other places around Europe - will have even more savings during this time.
Valentine's Day
February is also famous internationally as a day for lovers thanks to Saint Valentine's Day. Barcelona has its own charm and the cit had many places that you can visit to experience some romantic moments with your partner. In this article you'll find the best advice on where to go to enjoy this day with your other half.
Concerts
Metallica concert
Metallica announced their European tour "Metallica: Wordwired Tour". On 7 February, the group will play at the Palau Sant Jordi and will perform their songs from "Hardwired… To Self-Destruct", their new studio album that was released in November 2016.
Guitar Festival
Once again the best musicians and bands gather in Barcelona to offer their fantastic music, albeit with an undisputed protagonist throughout; the Guitar . From indie rock bands to flamenco, there are styles for all tastes! It's impossible not find a concert for you.
Barcelona Guitar Festival 2018

Jan

27

-

Jun

29

From pop and rock to folk, it doesn't matter as long as there is a guitar. This is the 29th Guitar Festival Ba...



Suite Festival
The music continues for another year at the Suite Festival Barcelona. Look at the program and reserve your tickets before they sell out. Renowned musicians will perform at the Gran Teatre del Liceu. Don't miss out!
Sports
The Barcelona Half-Marathon
On your marks, get set ... GO! Are you ready to run the half marathon in Barcelona? You still have time to register! Show off your skills and fitness, run for a cause, or set yourself a new goal by participating in this race, which passes by the iconic monuments of the city. Also a good exercise for preparing yourself for the full marathon in March...
Other winter activities
Discover all the alternative activities that you can do in Barcelona in winter. Don't miss out on the opportunity to discover new ways to enjoy the city by reading this article:
The climate in February
Unlike many other European cities, Barcelona enjoys one of the best climates in Europe… although the months of December, January and February are the coldest months of the year. Generally, the temperatures don't get too close to 0ºC and the minimum temperatures stay between 6 and 8ºC. In fact, snow is rarely seen in Barcelona, even on its two mountains: Tibidabo and Montjüic.
The climatological data for the month of February in Barcelona:
Average temperature: 10ºC
Maximum temperature: 14.5ºC
Minimum temperature: 6ºC
Sunrise: between 8:03 am and 8:23am
Sunset: between 6:08pm and 6:41pm
If you would like more up to date information, here is a good page with meteorological information.
February is a good month to visit the city of Barcelona, although often we have come to believe that travelling in low season only has disadvantages. Here is our opinion of the advantages and disadvantages of travelling in the low season in Barcelona.
Advantages
1 – Valentine's Day in the city which provides you with romantic moments and places at every corner. On the other hand, if you do not have a partner, Barcelona is a city with clubs and parties with a multicultural scene where you can find the love of your life, or one just for the moment!
2 - Due to its moderate climate, in February the runs and marathons in Barcelona begin. You can take a look at this article about the 10 best runs in Barcelona and… if you are lazy, don't worry! Watching is as much fun as participating ;)
3 – Normally, a downside of travelling in February is the price of flights and accommodation but this year is different! In fact, Barcelona has lowered the prices of flights, hotels, apartments etc. Therefore, now is a great time to visit Barcelona.
Disadvantages
1 - It goes without saying that travelling in low temperatures isn't the best plan in the world. But did you know that Barcelona has some of the mildest temperatures in the whole of Europe? So put on a coat and come and discover the magic of the city.
2 - Be careful with the sunlight hours. In February the city has little more than 10 hours of lights and the opening hours of some tourist attractions are reduced.