Barcelona Half Marathon 2019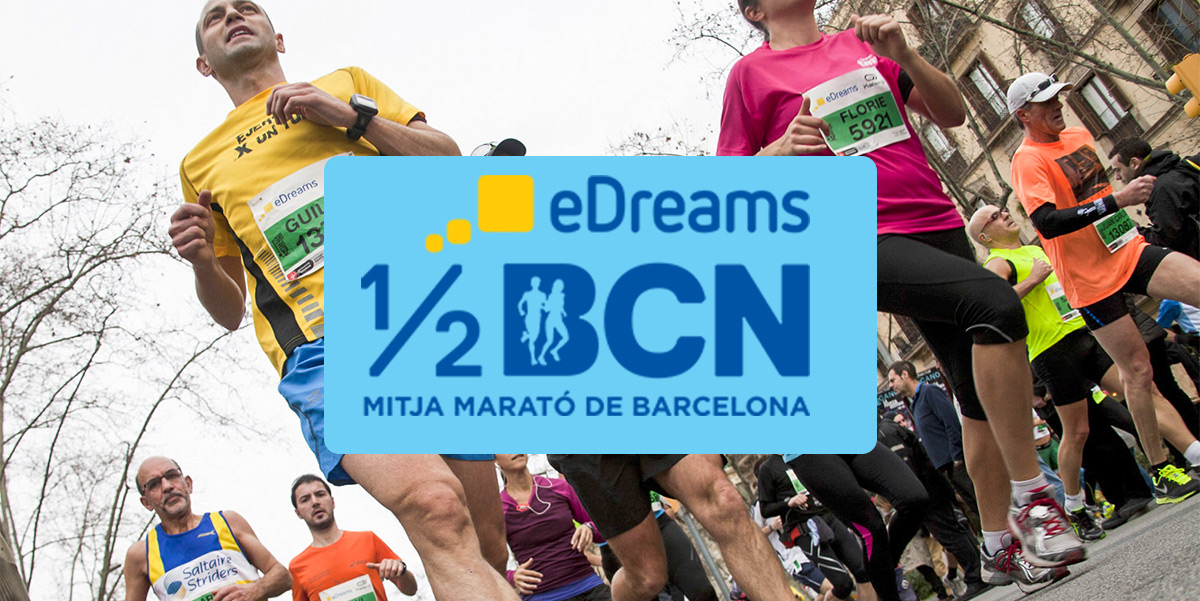 When: 10 February 2019 at 08:45
Where: Passeig Pujades | Metro station: L1 Arc de Triomf
Price: Up to 12,000 people registered: €24,95 (own chip) - €28,00 (chip rental) | From 12,001 people registered: €29,00 (own chip) - €32,50 (chip rental)
Accommodation Nearby: List of apartments near the Barcelona Half Marathon
Buy Tickets: Register to participate here
Take part in the Barcelona Half Marathon!
Get off the couch and take part in the Barcelona Half Marathon on 10 February 2019 along with almost 16,000 other participants who have signed up. Anyone can apply to run this 13 mile race (21km) so don't miss out!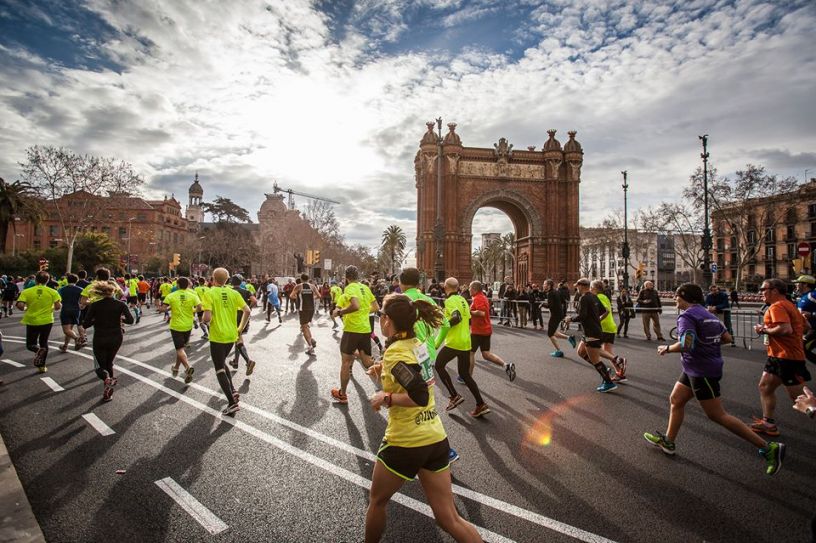 Barcelona Half Marathon
Race Day
Before the race, you will have to go and collect your number from Las Arenas Shopping Centre on Gran Via de les Corts Catalanes 373 – 385, which is next to Plaza Espanya. Once you have collected your number, you can get changed at the Municipal Sports Centre Estació del Nord on Calle de Napòls, 42 – 44. They will be open on race day from 7am until 12 noon.
Route
The race kicks off on Passeig de Pujades near the Arc de Triomf. Participants will run past the old city along the sea front, along Avenida del Paral·lel, then along Gran Via de les Corts Catalanes. The runners will then heads towards the Fòrum and run back towards Passeig de Pujades along the beachfront. This route shows runners a different parts on the city and some of the major attractions.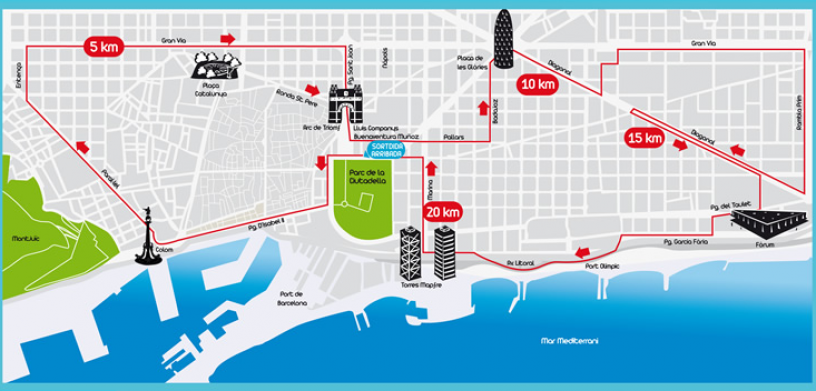 Map of the Route
Training for the Marathon
How to train
It is important to build a basic endurance before running a half marathon. In order to do this, you should have at least one long run a week at a conversational pace which gradually increases in distance week by week. New runners could aim to start off with running a total of 10-15 miles per week, whilst more experienced runners could aim to start off with running a total of 25 miles per week or more. Following a training plan is a good idea, as this will give you goals to achieve and keep you motivated. You can find a good training plan here.
If you're new to running, your primary goal should be to build the strength and endurance to be able to comfortably run the half marathon on the day, rather than focusing on the time.
Diet
What you eat before, during and after your run are crucial. You need to eat the right foods to be able to sustain enough energy to complete your run without going over the top.
Before

Ideally, it's a good idea to eat 3 or 4 hours before your run, as this will allow your body to fully digest the food. Of course, this is not always possible, so eat at least an hour before your run. Consider preparing a high-carb, low-fibre meal. You could also add a little protein, especially before a longer run, such as hard-boiled eggs.

During

Eating carbs will help keep your blood sugar levels high and energy up. Sports drinks and energy gels and bars are great for this. Raisins and honey are also great.

After

Eating a mixture of carbs and proteins will help your body recover.
Here is an example of a great meal plan to keep you on track.
Run for a Good Cause
There are numerous benefits to running a half marathon, such as the health benefits. However, not only can it benefit yourself, it can also benefit others too.
Participants are encouraged to raise money for a cause, such as poverty, rare diseases, disabilities, scientific research etc. You can raise funds on the Migranodearena website and share it with friends, family and work colleagues. By running for a good cause, you are likely to be more motivated and get more personal satisfaction as you will be making a difference by improving the lives of others.
Running Playlist
To help you keep motivated, here is a great playlist!
Do you like this post?
Click here!

1/5 - 1 vote
Share your thoughts