Voll-Damm Barcelona Jazz Festival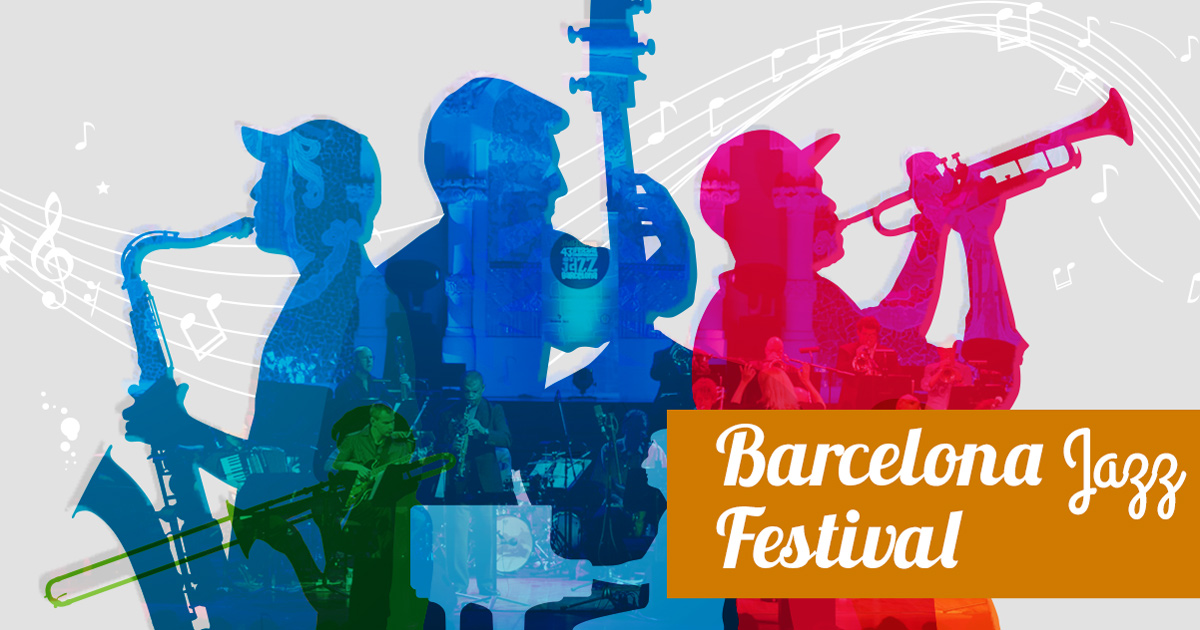 When: 28 of September - 14 of December
Where: Various concert places: Apolo, Auditori del Fôrum, Barts, Cafè del Conservatori del Liceu et le Razzmatazz
Price: Depending on the concert.
Accommodation Nearby: Find our best accommodations in Barcelona center
The International Jazz Festival of Barcelona celebrates its 50th anniversary this year. If you like this kind of music, do not miss this festival which is one of the largest in the world in the field.
The schedule, carefully prepared throughout the year, combines world-renowned artists with newcomers who are sure to be future stars, such as Louis Armstrong or Ella Fitzgerald.
Many current artists
The festival will open this year with Chucho Valdés - Jazz Batá, a great figure of Latin jazz with a career punctuated with Grammy Awards he will perform at the Palau de la Música
But before the first official concert of the festival, don't miss the opening that takes place at the Moll de la Fusta. A large party with 12 hours of music, accompanied by incredible gastronomy. 'To eat, to drink, to listen, to dance, to share, to enjoy'.
Video showing last years Jazz & Food
Also, in October, November and December, you can discover jazz names such as Tribalistas, Avishai Cohen, Marlango, Bigphone Gramstar Allstars Big Band, Dave Liebman - Marc Copland and The Bad Plus, and many more. With, in addition to lectures, free concerts and many activities that make this festival a unique event...
In all corners of Barcelona
Not one, not two, not even three. Seventeen concert halls are made available to artists in the Barcelona Jazz Festival. These can be found in all corners of the city and are easily accessible by public transport (metro and bus).
Here is the list of halls where you can attend the concerts: Apolo, Auditori del Fôrum, Barts, Cafè del Conservatori del Liceu, Conservatori del Liceu, Cotton Club (Casino Barcelona), Cotton House, El Asador de Aranda, Harlem Jazz Club, Hotel El Palace, Luz de Gas, L'Auditori Sala 2, L'Auditori Sala 3, Monvínic, Palau de la Música Catalana, Razzmatazz, Teatre del Auditori Sant Cugat.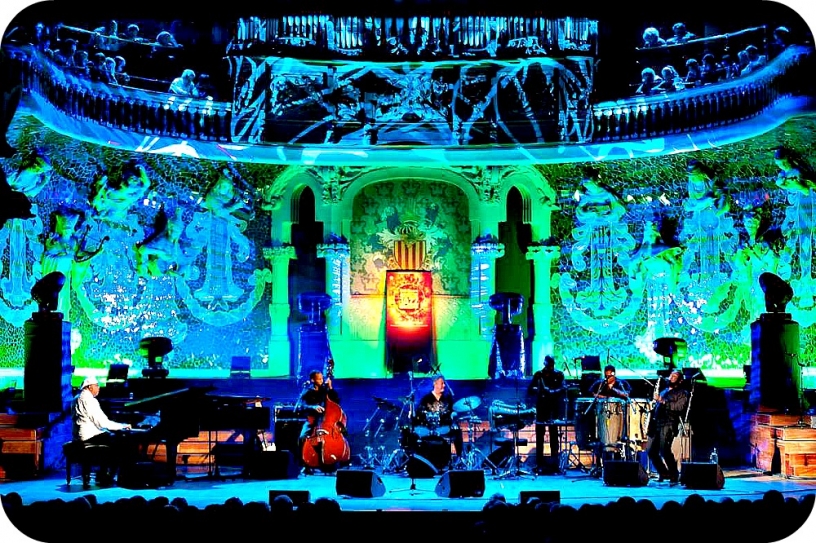 Chucho Nozzi in the Palau de la Música
History of the festival
This event is not new, it was born in 1966. The first edition of the Barcelona International Festival of Jazz opened with a concert with Dave Brubeck and his quartet, 3 November 1966. Since then, the festival has been celebrated almost every year during autumn.
The city of Barcelona has seen an infinite amount of renowned artists thanks to this festival. These include people such as duke Ellington, Miles Davies, Jimmy Smith and many more.
In 1989, the festival was run by the organisation The Project. Today, they continue to do so.
A beer brand as the main sponsor
If you have visited the official website for the event, you will have seen that the brand "Voll-Damm" is the name of the festival. This famous beer has sponsored the event, as the main sponsor, since 2002.
Video of the event
Decided to go the festival but don't know what concert to choose? Take a look at this video to get an idea of the artists who will perform this year.
Do you like this post?
Click here!

4.67/5 - 3 votes
More events
Share your thoughts