Where to spend the most romantic day of the year? Barcelona is full of charm with lots of places to spend some pleasant moments with your partner. It is a city that never ceases to amaze.
If you come to visit the capital of Catalonia, ​​we will help you to find the best vacation rentals in barcelona. We offer apartments of different types, renovated and well furnished in all areas of Barcelona!
A Walk Through the Gothic Quarter and the Beach
Let's start the day with high spirits. Barcelona is made for walking, ripe for discovering. There are many places where you can enjoy a nice walk and I personally would advise you to go to the Gothic Quarter and Born. Avoid the crowded streets of tourists and discover the back alleys of the oldest and most hidden parts of the city to enjoy the gothic atmosphere, with mystery that only Barcelona can offer. Walk the narrow streets around the cathedral or the streets of Born taking you down to the harbour and the beach… You will love it! Also, if you have time, I suggest you do it during sunset as it is even more romantic!
Don't forget the beaches of Barcelona. You already know that the beach is one of the most romantic places. You and your partner deserve a stroll with the beautiful morning light. You can choose between Barceloneta beach, the nearby Vila Olímpica or the tranquil beach of the Nova Mar Bella – located in Sant Martí – a beach a little further from the centre of Barcelona, but more intimate.
Whichever beach you choose, if you arrive in time for the sunset, a romantic atmosphere is guaranteed! ;)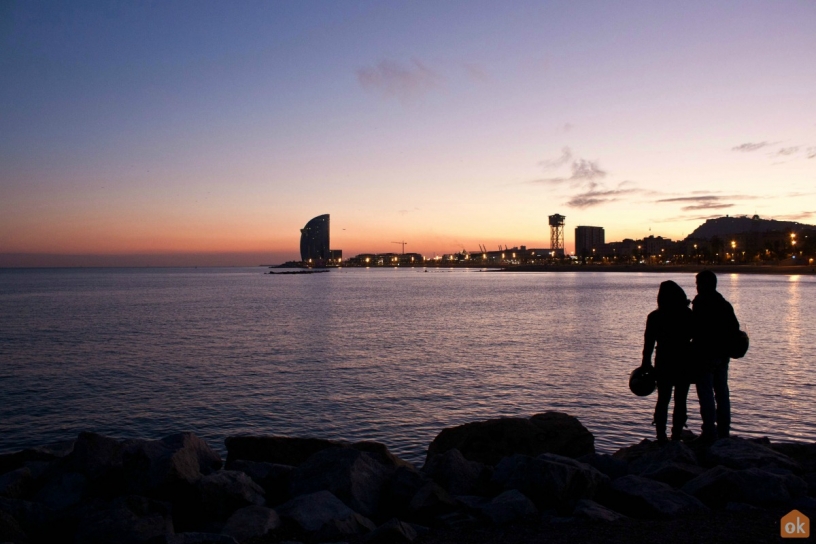 Sunset from Barceloneta
Excursions in Barcelona
To make the most of Barcelona and fill your trip with unforgettable experiences and emotions, we offer you the excursions through the Catalan capital organized by our friends - the GetYourGuide team. Choose your excursion and fall in love with Barcelona:
A Walk in the Park
The parks are also a good alternative for couples who want to spend some time together in peace: you can walk through the lush foliage, trails and ponds, share a kiss on a bench hidden from prying eyes, or picnic resting upon the grass. There are three beautiful parks where you can take your guy or girl:
The Labyrinth Park
Park Güell
Ciutadella Park
Park Güell and Ciutadella are often quite crowded, but I can assure you it's easy to find places perfect for couples to enjoy and relax in each other's embrace, especially in the Labyrinth Park.
There are some hidden gardens with waterfalls, small paths and benches throughout which you must explore. I'll say no more… The rest you'll have to find yourself ;)
In Park Güell, I suggest that you go beyond the main entrance and the famous Gaudí terrace… Immerse yourselves in the park and lose yourselves by walking the more unknown paths. The most special part of the park – in addition to its fabulous architecture – is music. It's not hard to encounter someone palying the guitar, violin or saxophone. It will enchant you.
The Labyrinth of Horta: Get lost inside it with your partner!
A Visit to Tibidabo
Tibidabo is a park… A very special park. Do you know it? It is in fact an amusement park built at the turn of the 1900s atop the mountain. You can reach the base of it via the Tramvia Blau (blue tram) before hopping on the Funicular. You and your partner can spend a Hollywood romantic moment on the ferris wheel, share candyfloss, or simply sit at the viewpoints and admire the beautiful landscapes of Barcelona and its surroundings.
Tibidabo is a bit far from the centre but is a great alternative to the aforementioned parks and you can spend a beautiful evening here. There are even bars and cafes to eat something or grab a coffee.
One of the most romantic places in Barcelona: Tibidabo
Flight in a Hot Air Balloon
This is another viable alternative and certainly very original. If you want to treat your partner to something very special and impressive, a balloon ride is sure to be an unforgettable experience. You can fly over Barcelona and its surroundings through an all-inclusive package: transportation to the event and a picnic in the air.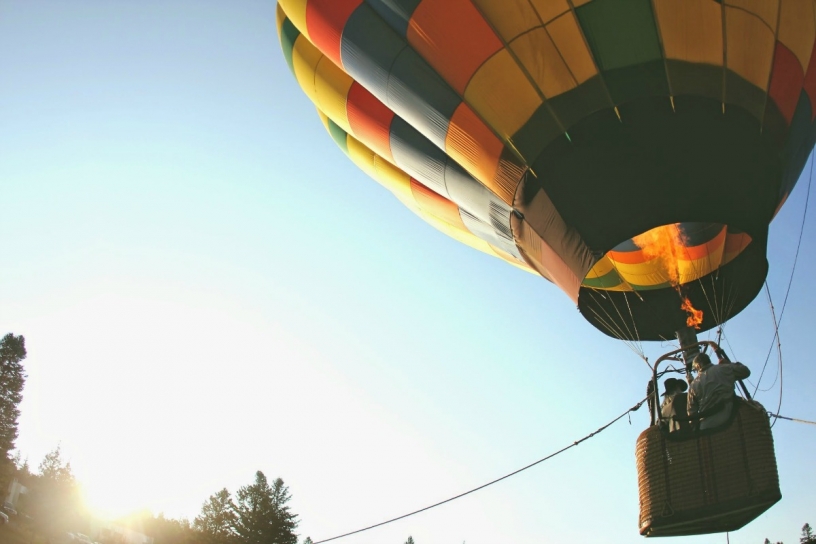 Hot air Balloon
Arabian Baths
If you and your partner like to get pampered, the jacuzzis and whirlpools at the Aire Arabian Baths are the ideal place. It is located in the Born neighbourhood and is a very famous old Arabian bath where massages and aromatherapy are given. Another known resort is situated in Eixample and is called "Rituels d'Orient": with an oriental ambience, soft lighting throughout and intense moments guaranteed… ;)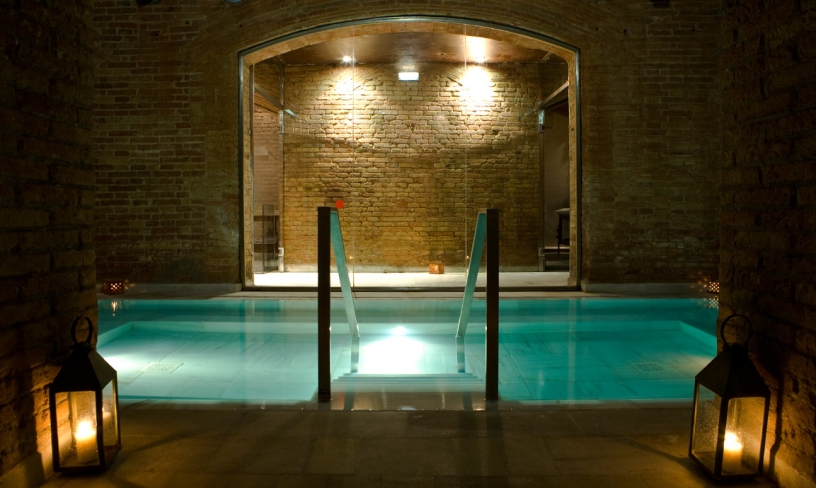 Aire - Arabian Baths
A Romantic Dinner
There are plenty of restaurants offering a cosy and romantic atmosphere, but I would recommend the following in particular:
Senyor Parellada: In the Born neighbourhood, you can enjoy typical Catalan dishes. This particular establishment is found on Carrer Argenteria, 37 and from the outside looks like aluxurious and romantic restaurant, but don't worry! The prices are low and the quality is excellent. The atmosphere is very romantic, with warm colours on the walls and soft lighting.
Els Quatre Gats: Once frequented by Picasso and Gaudí, it is one of the most famous and oldest restaurants in Barcelona. Ask for a table outside on the terrace which makes for a perfect romantic dinner; with good food and wine. It's best to reserve in advance.
Oucomballa: Very cosy and intimate, this restaurant is hidden away in a corner of the Born neighbourhood. It serves typical Catalan dishes but with a modern touch. There's a huge selection of wines.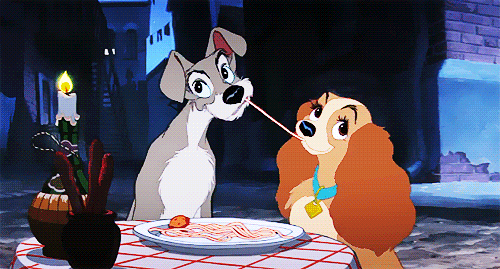 Pa amb Tomàquet can also be romantic ;)
Romantic Accommodation
If you are planning to spend Valentine's Day with your other half in Barcelona, you've already made a great choice! Barcelona gives Paris a run for its money with its romance and elegance. Here you can spend a few romantic days in an eccentric and colourful city. I would say the first thing to is to rent a studio that will offer all the privacy and comfort you need.