Suite Festival Barcelona 2018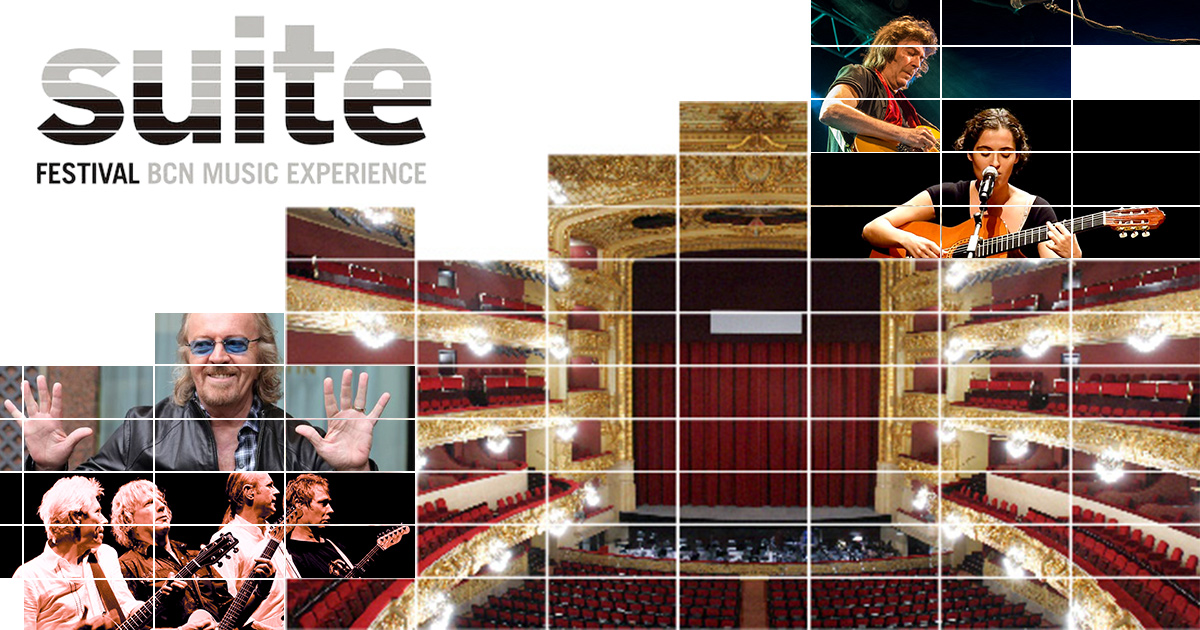 The Suite Festival returns to Barcelona for its fourth edition with a sensational program of concerts. For the fourth consecutive year, the festival will take place in the impressive Teatre Liceu, located in the centre of the historic district of Barcelona.
This year, the festival aims to reach a national and international audience with big names from the Catalan, Spanish and international music scene. The festival will take place on 23 January until 9 June 2018.
The Program for the 4th Edition
Els Amics de les Arts
Els Amics de les Arts (Friends of the Arts) are a music group who sing in Catalan and was created in 2005 in Barcelona. The group perform their fourth studio album called Un Estrany Poder (A Strange Power).
This group have been awarded on numerous occasions and has three golden discs. Their pop music has touched on with electronic music and their lyrics talk about everyday situations. Among their lyrical resources, their use of wordplay and irony can be highlighted.
They will perform on 23 January 2018 in the Teatre Liceu at 9pm.
Gregory Porter
The press considers Gregory Porter as "the great future singer of jazz". He is an American singer and songwriter born on 4 November 1971 in California. Soul singers Marvin Gaye and Nat King Cole are among his musical influences.
This artist was nominated in the Grammy Awards for his album "Water" which was released on iTunes and Amazon in the United Kingdom. Furthermore, his album "Liquid Spirit" (2015) became the most downloaded jazz album of all time. But Gregory Porter didn't stop there and produced a much-anticipated album: "Take me to the Alley" (2016).
He will perform on 16 March 2018 in the Teatre Liceu at 10pm delighting the Barcelona public.
Tony Hadley
This artist is without a doubt one of the best vocalists of pop music today. He was part of the famous group Spandau Ballet and when with band separated in 1990, Hadley continued his solo career with great success. In the 90s, he created his own record label (SlipStream).
Tony Hadley has worked with Joe Cocker, Paul Michiels and Dani Klein. So far, he has released five studio albums. During the last few years he has sun all over the world and now its Barcelona's turn. If you want to attend this concert, go to the Teatre Liceu on 23 March 2018 at 10pm.
Norah Jones
Norah Jones comes to Barcelona to perform her new album "Day Breaks". This is the sixth album by the daughter of Ravi Shankar, an Indian musician known worldwide for the way he interprets an instrument called the sitar. On this album, Norah Jones returns to her roots: jazz.
This American singer launched her first album Come away with me (2002) and soon achieved great success, which continued for her: 47 million records sold and 9 Grammy Awards!
The artist started her career as an actress and played the main role in the film My Blueberry Nights. She returns to Barcelona to sing on 5 April 2018 at 9pm.
Luz Casal
This Spanish singer returns to the Suite Festival after a three-year absence. To attend this singers concert, you have to go to the Teatre Liceu on 7 April 2018 at 10pm.
In 2007, she received the Gold Medal for the Merit of Fine Arts from the Ministry of Education, Culture and Sports. Her latest album, launched in 2017, is a tribute to the famous French singer Dalida and is titled Luz Casal canta Dalida.
Luz Casal has a large discography but is not well-known outside of Spain. If you do not know her, you may be familiar with her voice, as she sang the famous song Piensa en Mi (Think of Me) in the soundtrack of the film Tacones Lejanos (High Heels, 1991) by Pedro Almodóvar. Check out the video below:
Pablo López
Pablo López performs his latest album Camino, fuego y libertad in Barcelona. This Spanish singer, pianist and guitarist has announced that this album marks an important moment in his career and has defined it his more intimate and personal work.
Pablo López debuted in 2007 in the pop group Niño Raro. His first solo album Once historias y un piano has been a gold disc in Spain. You can listen to it in the Teatre Liceu on 27 April 2018 at 9pm.
Antonio José
In three years, Antonio José has become one of the emerging stars of Spanish pop music. Coming from the Spanish TV programme "La Voz" (The Voice), he is one of the only participants that has achieved a certain international fame. This singer is 100% involved in the composition of his songs.
After being number 1 in sales for eight weeks, Antonio José returns with his third album. Discover it in Barcelona on 30 April 2018 at 9pm as part of the Suite Festival.
Love of Lesbian
Love of Lesbian celebrates their 20th anniversary on stage at the Teatre Liceu on 9 June 2018 at 9pm. On the concert program, there is a medley of songs from the group from when they started until now.
This Catalan indie pop group has had a successful career up until now with 10 studio albums and a nomination for the MTV Europe Music Awards.
Gran Teatre del Liceu
The Teatre Liceu was opened in 1847 and is one of the most emblematic places of art and culture in Barcelona. The hall is located on the famous Rambla and has décor worthy of the most beautiful opera theatres. It was the largest opera theatre in Europe during the first hundred years of its existence and the first opera theatre in Catalonia and Spain.
The theatre is located in the centre of Barcelona with easy access by public transport. Metro line 3 (green line) will take you there directly (Liceu stop), as well as buses 14, 59 or 91.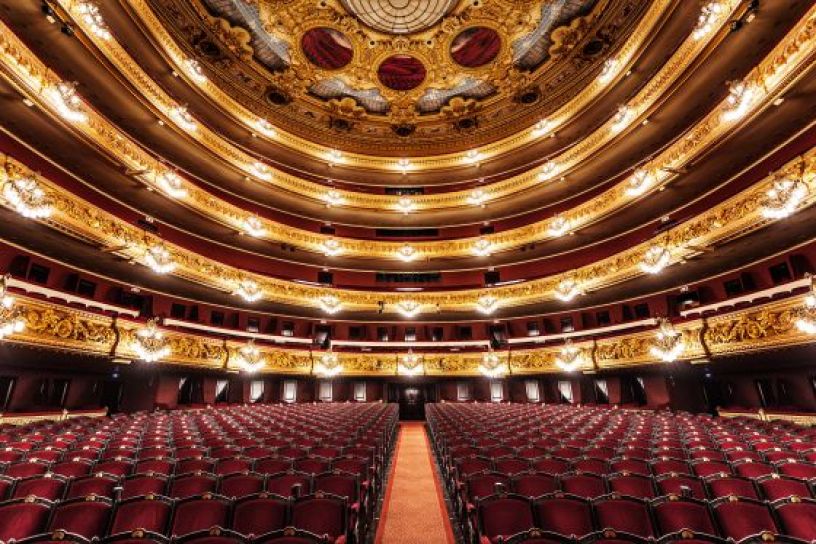 Hall in the Teatre del Liceu
Do you like this post?
Click here!

4.5/5 - 2 votes
More events
Share your thoughts
€8

Reloj Ramblas II 12

|

|

160m²

Large apartment with air conditioning and city views close to Rambla