Somorrostro beach
(Beach)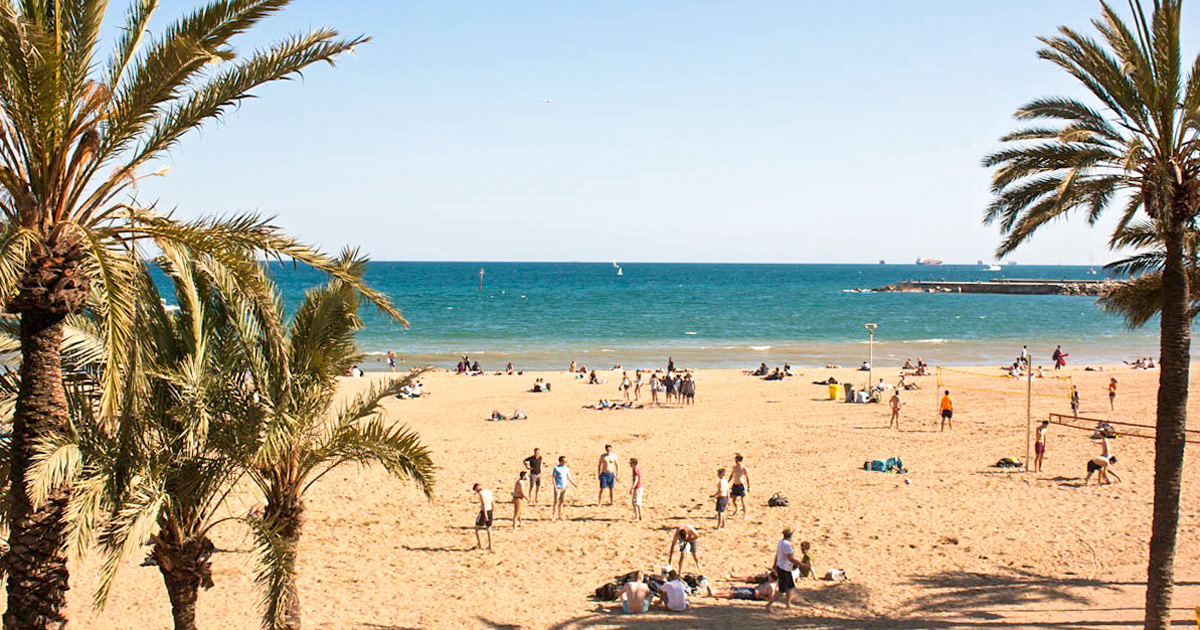 A central beach by Barceloneta
Somorrostro beach can be found by Hospital del Mar and Carrer de la Marina. It belongs to the section of beaches found in the Barceloneta district. It's called Somorrostro because not so long ago it was home to a makeshift shantytown neighbourhood with the same name, which lasted for over 100 years before being destroyed in anticipation of a visit to the Catalan capital from Franco in 1966.
Being situated in Barceloneta, Somorrostro naturally has a very central location and convenient access by public transport. For this reason it is one of the favorite beach areas for young people, tourists, and of course some locals.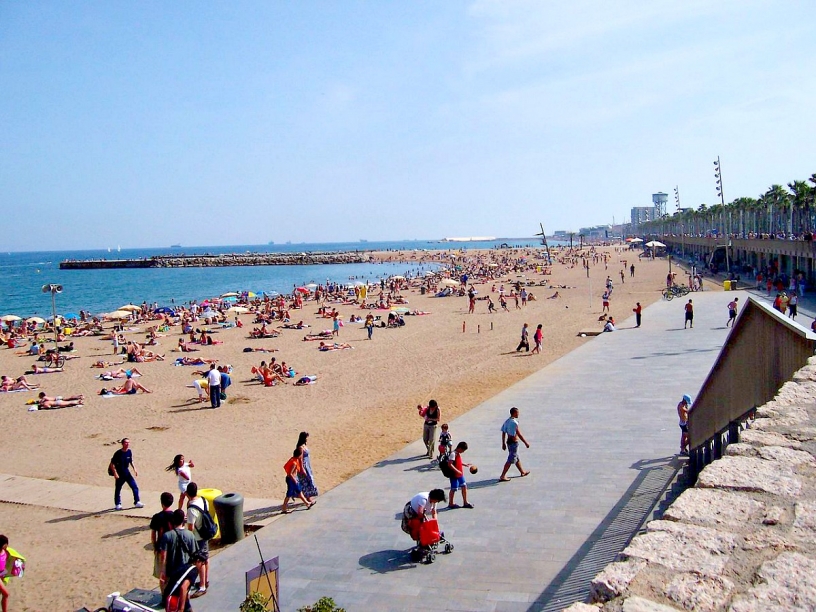 View of Somorrostro beach, prior to W-Hotel being built nearby
(Image source: Wikipedia - Photo by Sergi Larripa)
Services
Showers and public restrooms
Children play area.
Gym area.
Volleyball courts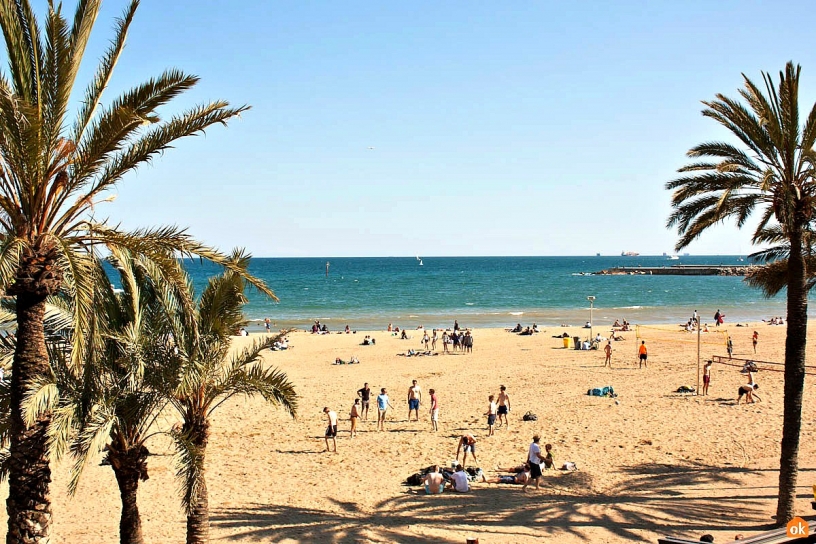 Palms along Somorrostro beach
See more photos of Somorrostro beach on our Barceloneta district board on Pinterest!
Useful information
Location: Between Hospital del Mar and Marina
Length: 522 metres - Width: 89 metres
Borders:Barceloneta beach and Port Olímpic.
How to get there:

Bus: Lines 14, 16, 17, 36, 39, 40, 45, 51, 57, 59, and 64.
Metro: Barceloneta and Ciutadella, L4 (Yellow line).
Tram: Ciutadella-Vila Olímpica.

Accommodation nearby: If you want to stay close to Somorrostro beach then take a look at these apartment in the Barceloneta neighbourhood!
Accommodation by the other beaches: here.
Other attractions in Sant Martí
Do you like this post?
Click here!

0/5 - 0 vote
Share your thoughts
Apartments in Barcelona
Related articles
Tired of reading about Barcelona? Find an apartment and stay there!