Encants Market
(Markets)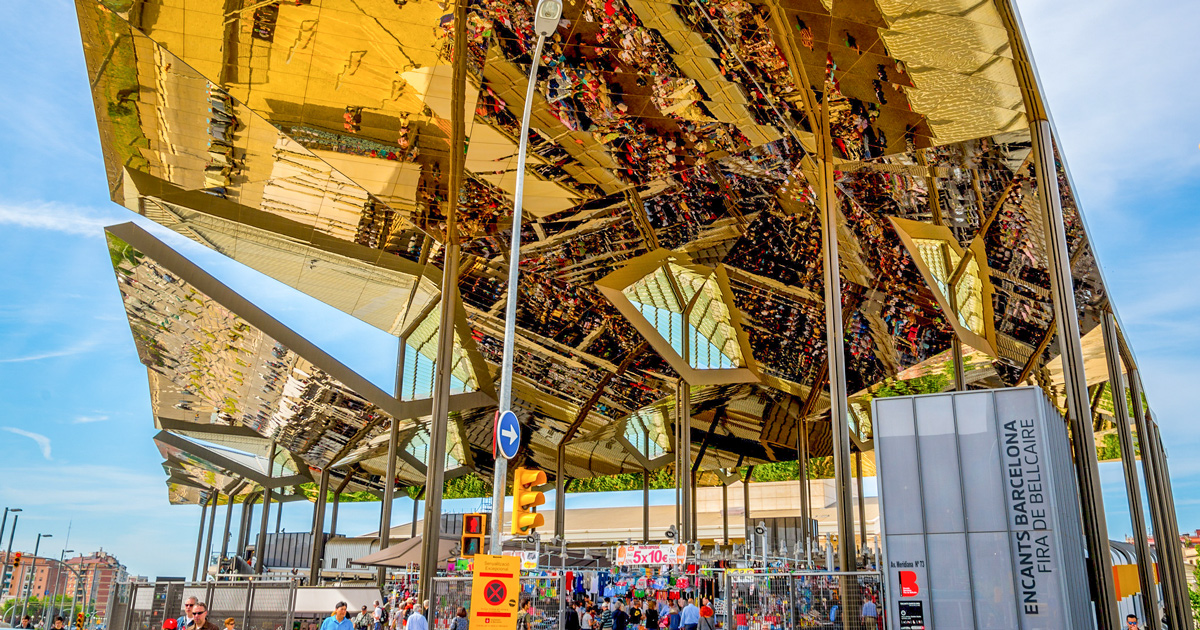 Encants Market in Barcelona is also known as the Fira de Bellcaire and is one of the oldest markets in Europe that's had been going on the same site. The origins go back to the 1300s and is a strong example of the importance that Barcelona has had on the world of commerce throughout its history. It's a flea market where you can find all sorts of antiques and collectibles!
If you come to visit Barcelona, ​​we advise you to stay in an apartment near Sagrada Familia. This way, you will know one of the most emblematic districts of Barcelona and save money since hotels are more expensive and offer you less space and comfort.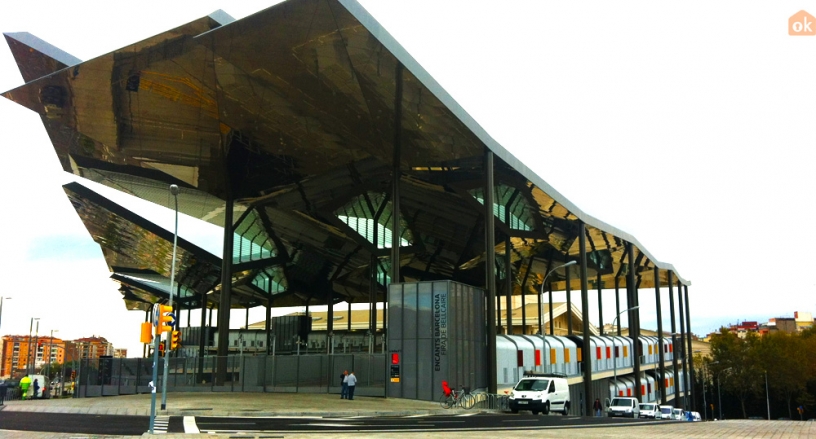 Exterior view of the Encants Market
The New Encants
In a bid to renovate the area, the market moved in September 2013 to a new and modern location on Plaza de las Glorias, so unfortunately it's debatable whether you can call it the same market as the one in the 1300s or just a tribute to its origins. Whichever it is though, it is still a fantastic market.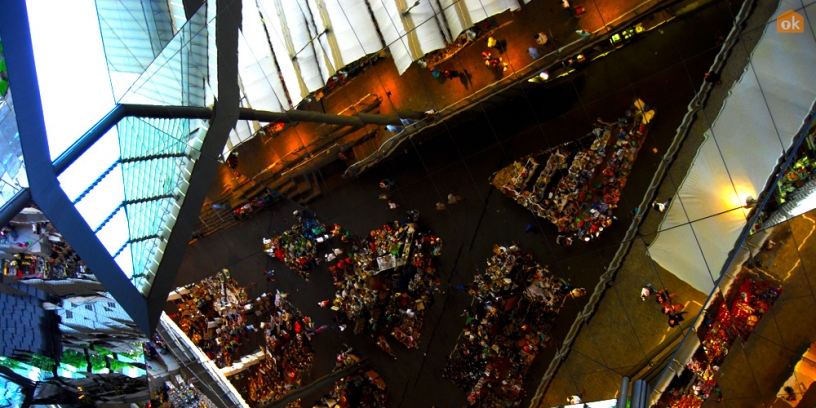 The sunshade that protects the Encants Market site
The structure is one of the greatest examples of contemporary architecture in Barcelona, with a a roof that's completely made of mirrors. It retains the idea of an open market as it serves as a giant awning, blocking the sun and created pleasant shade for visitors. When under the structure, look up for a beautiful view of the colourful market.
Excursions in Barcelona
To make the most of Barcelona and fill your trip with unforgettable experiences and emotions, we offer you the excursions through the Catalan capital organized by our friends - the GetYourGuide team. Choose your excursion and fall in love with Barcelona:
What can I get at this market?
As aforementioned, you can get antiques, collectibles, and general new and second hand goods... But most importantly you can get a great deal! There are more than 500 stands that offer a great alternatives to the corporate chain stores of the city.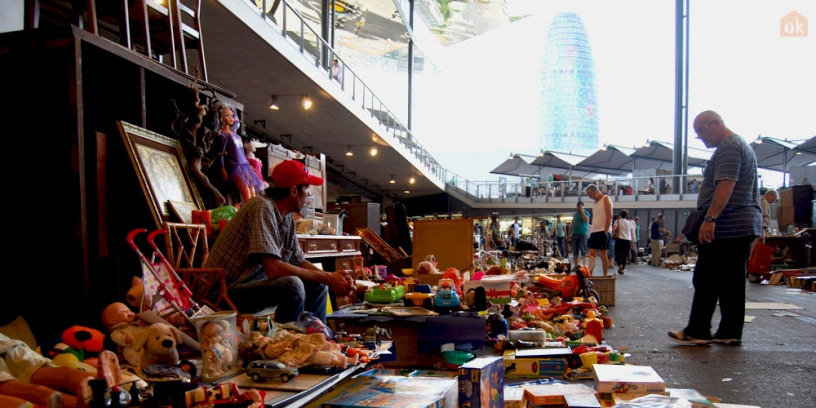 One of the 500 stands at Encants Market
Vintage furniture, clothes, rare books, vinyl discs, collectibles, and high-tech gadgets are all on the cards here. When you need to refuel, there are a number of restaurants handy. Finally, you can enjoy various events organized from time to time on Sundays.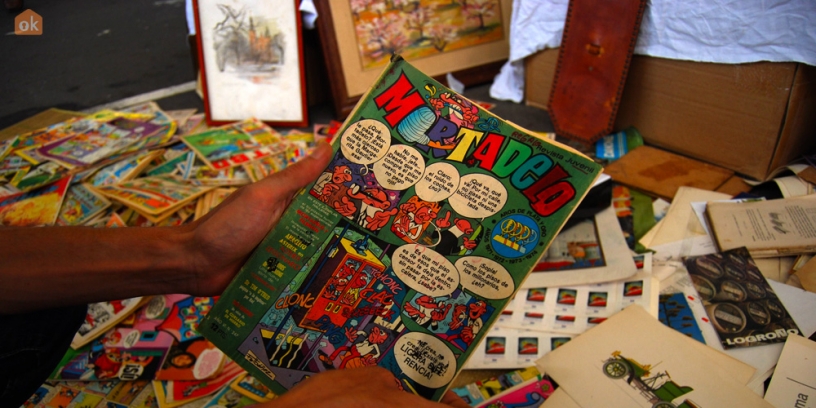 Selling Comics as Encants
The thing that makes Encants the most unique in Europe is the auctions that they hold regularly, every Monday, Wednesday, and Friday from 8:00 - 9:00 AM. A word of advice; get there early to enjoy this one-of-a-kind experience and a great deal. In fact, it's the early hours at opening time when you can find the rarest objects and at the lowest prices.
Interesting Information
Where: Avinguda Meridiana, 69, Barcelona
How to get there: Bus H12, V21, 7, 92 y 192; Metro: L1, L2 Glories, Encants and Monumental; Tram: Lines T4, T5, T6, las Glorias
Opening hours: Monday, Wednesday, Friday and Saturday from 09:00 to 20:00. Auctions: Monday, Wednesday and Friday from 08:00 to 09:30.
Website: Encants Barcelona
Where to sleep: You can find an apartment close to Encants by staying in Eixample Dret (the western part).
Other attractions in Sant Martí
Do you like this post?
Click here!

2/5 - 1 vote
Share your thoughts
Apartments in Barcelona
Related articles
Tired of reading about Barcelona? Find an apartment and stay there!