Helpful tips for attending a festival in Barcelona
1. Car or public transport? An eternal dilemma in Barcelona
If you are coming to study in Barcelona we advise you to look at our student accommodation in Barcelona.We offer apartments of different types, renovated and well furnished in all areas of Barcelona!
Bearing in mind that public transportation in Barcelona works perfectly during day and night, we recommend not to come by car. The main problem is to find a secure car park or find it at a good price. If you couldn't even think of giving up the comfort of coming in your car, then it's essential to leave in time to get to the festival as soon as possible and find a free parking spot.
2. Buy advance tickets online
Never get to the festival without the tickets bought if you want to avoid unpleasant surprises. The access to most concerts, in fact, is limited and tickets often run out in no time. To be sure that you'll get into the festival, it's advisable to buy the tickets on the official festival website.
3. Clothing
Always choose comfortable and versatile clothes that are suitable for both day and night, and adapt to all of your moves. In the event that the festival takes place outdoors, take sunscreen, sunglasses and a hat or visor to avoid sun-related damage. It's also advisable to bring clothes suitable for rain, just in case. Just a jacket or acrylic raincoat will do.
4. Life-saving technology
Yes, we're talking about something as small and simple as a portable cell phone battery charger. How can you live without your mobile these days? It's really useful for those cases where you get lost in the crowd and end up spending hours looking between thousands of heads to recognize a friend. You know that feeling, right? ;)
5. Study the location in advance
Getting to the place isn't always easy, especially if you don't know the area well. Map apps or some sort of GPS will be your perfect ally for this adventure.
6. Have fun and don't go too far with photos
There's often a temptation to take as many selfies and photos as possible when your favourite artist is on stage. However... Isn't it better to just enjoy the experience to the fullest and concentrate on the music? The last tip is to forget your mobile for a while — if it's not to locate your friends, of course — and just have fun.
All Barcelona Festivals
1. Rock festivals
Primavera Sound
Primavera Sound is up there as one of the most famous European festivals alongside Glastonbury and Reading. A multitude of obscure-but-outstanding artists from rock, progressive and indie genres perform at this event. It's an urban festival that represents an international and festive spirit in the Catalan capital. 
Why is it so successful? Primavera Sound takes place in El Parc del Fórum, which is inside the city borders while being in a location where you can also enjoy the sea view. It's accessible by public transport, bicycle and even by foot. It's perfectly organized and is a meeting point between the youth subcultures with this mixture of nonconformist aesthetics. Unlike most of its European counterparts, this festival doesn't offers the possibility of camping onsite, so we advise you to book in advance one of our apartments near Primavera Sound.
Excursions in Barcelona
To make the most of Barcelona and fill your trip with unforgettable experiences and emotions, we offer you the excursions through the Catalan capital organized by our friends - the GetYourGuide team. Choose your excursion and fall in love with Barcelona:
Rock Fest
This is the perfect festival for lovers of pure and hard rock, with bands such as Iron Maiden, Amon Amarth, Slayer, Alice Cooper and many others. The event will take place in El Can Zam and will have food stalls, stands where you can buy discs and merchandising, a tent that will host diverse shows and even an after-hours club for metal-heads to go rock out after the concerts have finished. Rock And Roll!
2. Techno and electronic music festivals
Sónar
Sónar is an experimental electronic music festival that has been hosted in Barcelona since 1994 and is held for three days and two nights in June. It's the biggest event on the current electronic scene and collaborates with the world of media and digital communication, bringing together new talents in the field of music and audiovisual production. As in the case of Primavera Sound, Sónar doesn't give you the possibility of camping either. This is probably because the festival takes place in different locations depending on the event — during the day (Sónar de Dia) and during the night (Sónar de Nit).
DGTL Festival
The DGTL Barcelona is the Spanish edition of the famous techno music festival celebrated every year in the Netherlands. With a musical background focused on house and techno, it's managed to gather in a single event youngsters from all over the world to dance and have fun. It aims to create an almost totally eco-sustainable festival. Don't miss it !
Barcelona Beach Festival
It's undeniable. Barcelona thrives on techno music and Barcelona Beach Festival brings to the city the best music from the genre. This event, one of the newcomers to the summer music scene, has two locations — El Forum beaches and El Parque de la Pau de Sant Adrià del Besos — just a few steps from the sea. Do you need more reasons to come? In this festival there'll be artists such as Armin Van Buuren, Axwell, Dimitri Vegas, Hardwell, Martin Garrix and many others. Not bad, right?
Unite with Tomorrowland Barcelona
Who hasn't heard of the famous Tomorrowland? Tomorrowland is one of the most impressive and spectacular festivals in the world. It takes place every year in Belgium and is attended by around 300,000 people. Well, as 2017, the organizers have announced their plans to hold several events simultaneously in various parts of the world, and Barcelona has been chosen to represent Spain. Prominent members of electronic and commercial music such as Axwell, Armin Van Buuren, David Guetta and Steve Aoki participate in this event every year. So, what should you not leave at home? The desire to dance until dawn.
3. Jazz and Flamenco Festivals
Voll Damn Barcelona Jazz Festival
Do you like jazz? Then you can't miss autumn's Barcelona Jazz Festival. Since 1966, it's become one of the largest in the world and its goal is to promote quality jazz. Between October and December, the Catalan capital is transformed to make way for jazz, where stages are distributed across various parts of the city. That's not all; since 2006 the Jazz Festival has included an important series of flamenco concerts that have counted amongst its ranks performances from real stars like Paco de Lucía, Los Farruco, and Estrella and Enrique Morente. A festival for connoisseurs!
Mas i Mas
Always focused on blues and jazz, the Mas i Mas Festival began in 2003 with the aim of offering an attractive cultural program during the summer months that have less activity. What started as a simple musical project organized by the Mas i Mas group and San Miguel beer has quickly become a traditional warm August night in Barcelona for many. In addition to jazz, Mas i Mas also offers the opportunity to attend flamenco and Caribbean music shows.
4. Festivals that include various musical genres
Suite Festival
The most notable feature of this event is undoubtedly its setting at the historic and majestic Gran Teatre de Liceu. The musical genre? Well, it doesn't have one in particular. Different artists participate in this cycle of concerts. The line-up includes the likes of Status Quo, Bertin Osborne, Steve Hackett and Umberto Tozzi. Ready to find a unique experience in the perfect location next to Las Ramblas?
Cruilla Festival
This festival is perfect for those who don't want to focus on a single musical genre. The Cruilla Festival — meaning "cross" in Catalan — continues to maintain its format based on musical crossover, which is the combination of bands from completely different genres. This year, for example, you can listen to rock, blues and reggae concerts, all by the sea in the beautiful location of El Parc del Forum. What else could you need?
BAM Festival
BAM is a music festival organized during the Festes de la Mercè — a key date in Barcelona. It's one of the most colourful alternative music festivals. Styles go from dubstep to hard rock. The concerts take place in different parts around the city centre, but the main ones are held in the old Estrella Damm factory — the historical building from the famous brand of beer. All BAM concerts are open air, open to the public and completely free.
Barcelona Guitar Festival
More than a musical event, the Barcelona Guitar Festival is a festival to honour its namesake instrument. The concerts are organized across four months — from the end of January until June — and cover many musical styles. Different genres of music in different locations. In fact, the Guitar Festival is held in iconic venues from the Barcelona music scene such as the fantastic Palau de la Música Catalana, Sala Apolo, Razzmatazz, Sant Jordi Club and L'Auditori. Choose your favourite artist and then hurry to get tickets.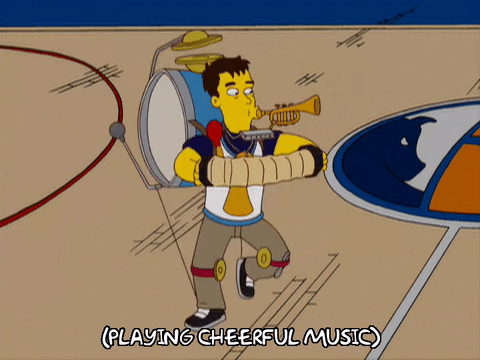 Ready to give it all?