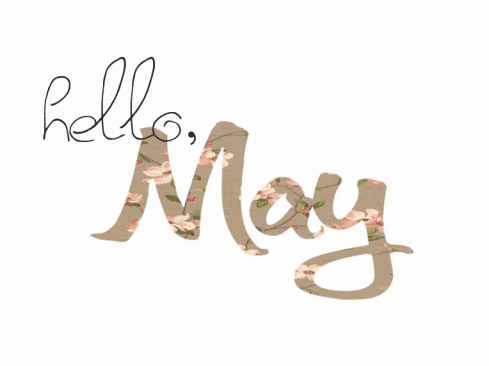 Fairs and Exhibitions
Museums at Night Barcelona
Spring is the time of culture in Barcelona, and with it comes the 14th edition of the European Museums at Night initiative. It takes place on 19 and 20 May. Now that you know, you have no excuse not to go to the museum; this night is only organized once a year. Most of the museums in Barcelona participate.
Museums at Night Barcelona

May

19

-

May

20

On 20 May 2018, Museums at Night takes place around 120 countries. In Barcelona it's known as La Nit de les Mu...



Girona Temps de Flors
Explore the streets of Girona between 12-20 May, where the streets are adorned with beautiful floral decorations. You can get to Girona from Barcelona by car, train or bus. Don't miss this colourful festival.
Temps de Flors in Girona

May

12

-

May

20

You will never see Girona as beautiful as during the floral festival, which takes place in May.



Docs Barcelona
The 21th DocsBarcelona festival takes place from 16-27 May in different theatres around Barcelona. It features the best documentaries of the year. You'll also find numerous conferences throughout the festival to learn more in depth about the field.
Handmade Festival
After the success of the last editions, the Barcelona Handmade Festival returns to the Fira de Montjuïc on 11-13 of May. If you like to make little treats yourself, from baking to sewing, or you're simply a fan of handicrafts and you want to get some fantastic creations for yourself, then this is your place.
Handmade festival

May

11

-

May

13

Sew you like handicrafts? Then it seams you'll love Handmade Festival.



Biz Barcelona
Let's move on to something more serious. On 30-31 May will take place the sixth edition of the exhibition dedicated to the old and new entrepreneurs of the Catalan capital. Biz Barcelona ​​intends to give support to the creation of new companies and start-ups.
Biz Barcelona 2018

May

30

-

May

31

Sixth edition of the fair intended for future entrepreneurs



Concerts
Suite Festival in Barcelona
Suite Festival Barcelona is held from 16 January to 29 June. The most important feature of the Suite festival is undoubtedly its surroundings: The historic and majestic Gran Teatro del Liceo, on Las Ramblas.
Primavera sound
Perhaps it's the most important of the events scheduled for the spring season in Barcelona, and it begins on 30 May. Of course, we're talking about the most emblematic underground music festival in Barcelona, Primavera Sound. For four days you can enjoy — without stopping — concerts in a wonderful setting overlooking the sea. Let's rock!
Primavera Sound 2018

May

30

-

Jun

03

Primavera sound returns to Barcelona with an incredible lineup of artists! Don't miss the biggest music festiv...



Guitar Festival in Barcelona
From 27 January to 29 June, the guitar festival pays a true tribute to this instrument. It's a festival that has taken root in Barcelona. It lasts four months and annuall y hosts big names in the world music scene. The concerts take place in different parts of Barcelona, with venues like Razzmatazz, Sala Apolo and l'Auditorium.
Barcelona Guitar Festival 2018

Jan

27

-

Jun

29

From pop and rock to folk, it doesn't matter as long as there is a guitar. This is the 29th Guitar Festival Ba...



Brunch in the City
This event is a meeting point for music, food, art, design and families. It offers an attractive program with activities and workshops for the whole family (crafts, arts, cooking, sports, games, makeup, etc.), a brunch menu to gather energy, second-hand markets, wine fairs and of course the best DJs of the national and international scene.
Brunch in the city

Sep

25

-

Oct

30

Imagine a nomadic brunch on Sundays able to make it your new favorite day of the week. Emerging designers, act...



Sports
FC Barcelona - Real Madrid, El Clasico
If you're thinking about visiting Barcelona and you're a football fan, then stop thinking and start going! Take advantage of the fact that the weekend of the 6 May, which coincides with the Barça vs Real Madrid football match!
Other Spring Activities
Discover all the activities you can do in Barcelona during Spring! Don't miss the opportunity to discover new ways of enjoying the city by reading this article:
The Climate in May
Spring is coming to Barcelona! May is the month that brings the good weather and higher temperatures in the Catalan capital. The trees and flowers bloom and the city wakes up. The average temperature is generally 16ºC and never goes below 12ºC. In fact, you will see the whole city full of colours and always under the sun.
Here is the climatological data for the month of May in Barcelona:
Average temperature: 16ºC
Maximum temperature: 20.5ºC
Minimum temperature: 12ºC
Sunrise: between 6:49am and 6:20am
Sunset: between 8:49pm and 9:18pm
If you would like more up to date information, here is a good page with meteorological information.
Together with March and April, May is one of the best months to enjoy your stay in Barcelona. Spring transforms the city: the festivals, music events and runs start. Here is our opinion on the advantages and disadvantages of travelling to Barcelona this month!
Advantages
Arrival of Spring: In Barcelona, the climate is always fantastic for doing everything, but we know that walking in the parks, sunbathing or taking an excursion to Park de Collserola is different in Spring. Enjoy this month and discover the best part of the city. If you want a guide for the best parks in Barcelona, you can read this interesting article.
Less tourists: In the month of May, Barcelona has tourists in the streets, but they are still not full of people. The months of summer are more chaotic, so Spring seems like the best month to travel to this destination stress free.
Although in May it's not guaranteed that you will be able to swim at Barceloneta, if you are lucky there will be good days to enjoy the beaches of Barcelona… without tourists!
Disadvantages
The only inconvenience of travelling in May is that it will be too cold to swim in the sea. It's the only month with high temperatures where it's almost impossible to enjoy this part of the city. Even so, you can go to Barceloneta or to your preferred beach to sunbathe or time spend time with your friends.