Museums at Night Barcelona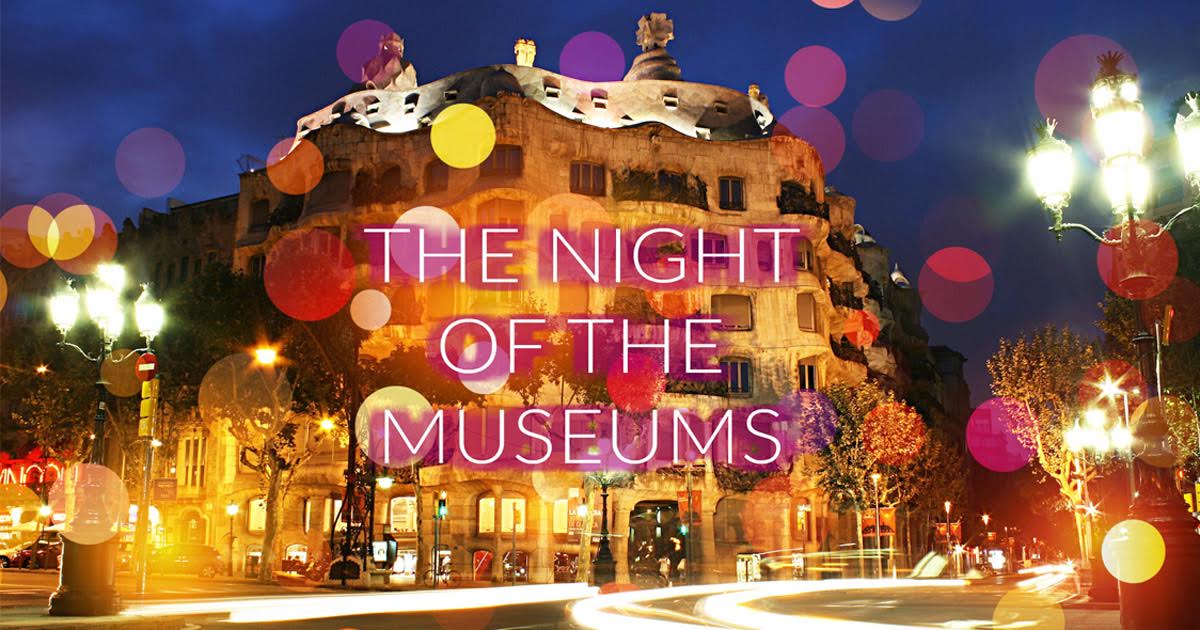 An international event - La Nit dels Museus
Museums at Night, locally called La Nit dels Museus, is part of an international cultural event that started in 1997 in Berlin but now takes place in over 120 countries around the world. Barcelona is on of the cities that participate. It's free.
Are you an aficionado of museums? Are you a night person? Well you'll look forward to knowing the date we're about to give you. The 14th edition of Europe's Museums at Night will take place in Barcelona during the night of Friday the 19th to Saturday the 20th, May 2018. Now that you know there's no reason to miss the chance to visit the best of Barcelona's museum after the usual closing hours... And it only happens once a year! You'll also find it hard to find a museum here that doesn't take part in this event.
The event will begin at 7pm on May 19 and end at 1am on May 20.

Design museum in Barcelona
During this night there will also be light spectacles, concerts, exhibits, guided tours and workshops...
To make it easier for you to choose, you can go to the official website above and find a complete list of museums that participate. Various institutions have united to offer a nocturnal route for the event. It's possible to download a smartphone app to stay on top of everything to do with this subject in the city. Really, don't miss this night. It's worth it.
Itineraries
The official page of Museums at Night offers 7 itineraries with a different program:
Route 1: From Montjuïc to Hospitalet;
Route 2: From Eixample to Gràcia;
Route 3: From Gòtic to Mar;
Route 4: From Raval to Puerto;
Route 5: Santa Coloma - Badalona - Sant Adrià - Fòrum - Glòries - Sant Andreu;
Route 6: Horta - Sant Gervasi - Pedralbes - Esplugues - Cornellà - Sant Joan Despí;
Route 7: Creation and Museums (C & M).
@bcncultura #bcnésmuseu
Video summary of Museums at Night in Barcelona
Do you like this post?
Click here!

4.42/5 - 12 votes
Share your thoughts