Temps de Flors in Girona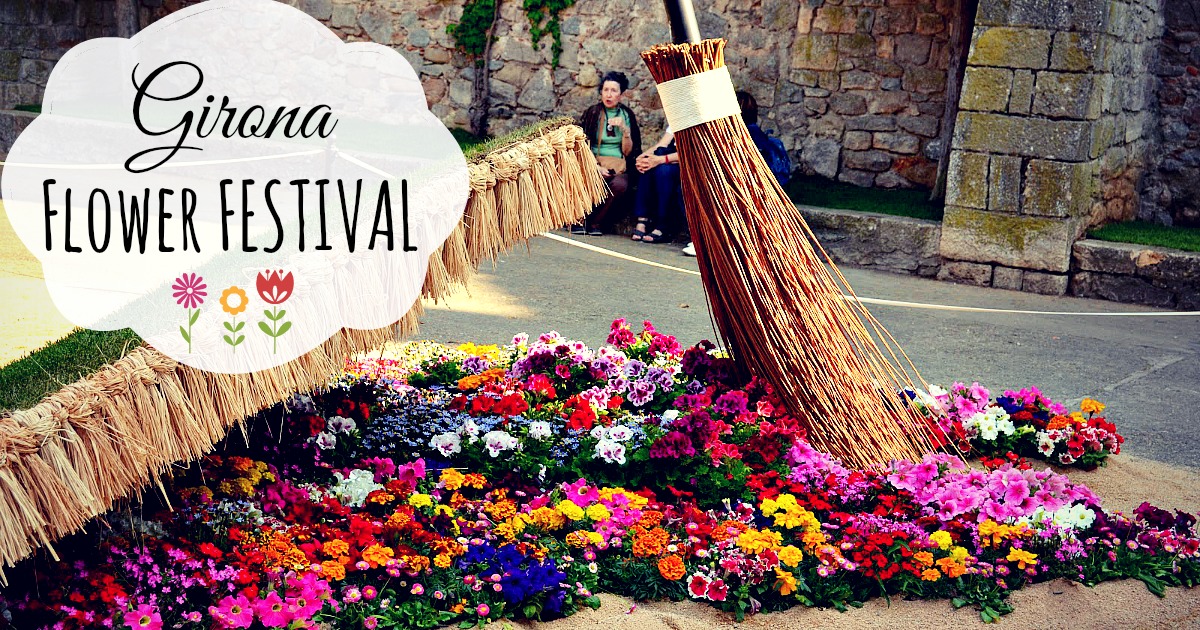 Rambla de la Llibertat, 1
When: 11 - 19 May
Where: Girona - How to get there via car: Take the AP-7 toward C-65. Take exit 7 from AP-7 (1 hour approx from Barcelona); via Train From Barcelona Sants towards Figueres/Cerbere (1h 30 min)
Price: Free
Buy Tickets: Buy your train ticket here
Website: Girona Temps de Flors Official Page
A burst of Spring colours!
If you come to visit the capital of Catalonia, ​​we will help you to find the best apartment in Barcelona. We offer apartments of different types, renovated and well furnished in all areas of Barcelona!
Girona Temps de Flors is a wonderful floral festival held every year in the city of Girona to welcome spring. This year it will be held between 11 - 19 may
Throughout the entire city, monuments and courtyards will be decorated with flowers.
Compared to other traditions in Spain, this particular one is still rather young (since 1955) and began as a simple flower show in the church of Santo Domingo. Today the floral displays reaches throughout the city, and the owners of gardens and courtyards open them up to the general public.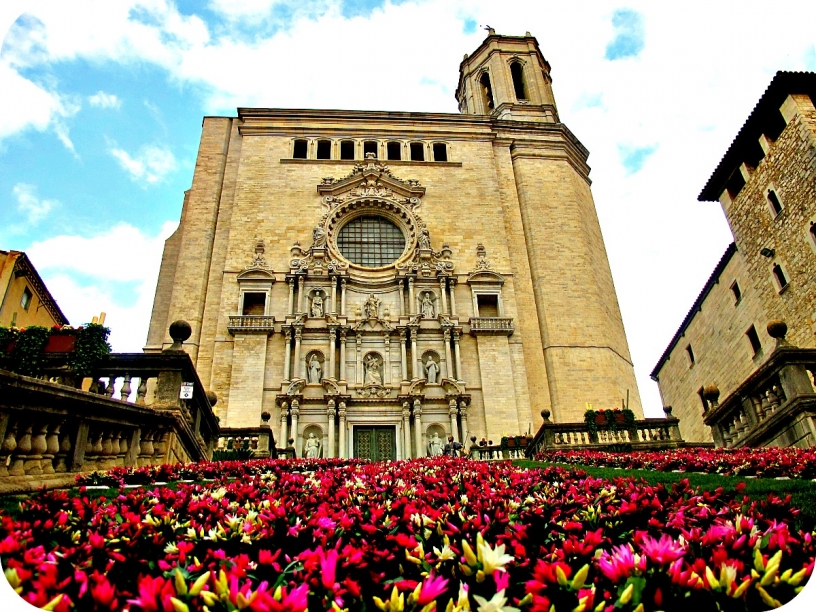 Girona Cathedral decorated with flowers
Some flower arrangements are as colorful as a carnival. Other arrangements this year include those created by the children of the city, making for quirky but also wonderful to behold displays. You can find traditional exhibitions, but also experimental displays in the field of floral arrangement. City hall and Plaça del Vi will also be decorated including the huge staircase that gets carpeted in flowers each year.
Also you can enjoy various parts of the festival such as 'Juegos de Luz' (play of light), water paintings, sculptures, and musical performances that take place in different parts of Girona. Do not miss this event if you are traveling in spring to the Costa Brava!
Video showing Temps de Flors in Girona
Excursions in Barcelona
To make the most of Barcelona and fill your trip with unforgettable experiences and emotions, we offer you the excursions through the Catalan capital organized by our friends - the GetYourGuide team. Choose your excursion and fall in love with Barcelona:
Do you like this post?
Click here!

4.8/5 - 5 votes
Share your thoughts