Urban accessibility
If you come to visit the capital of Catalonia, ​​we will help you to find the best apartments in barcelona city centre. We offer apartments of different types, renovated and well furnished in all areas of Barcelona!
Blind and visually impaired can use public transport with reduced difficulty and danger. With a special transmitter sold for about €25.80 at the ONCE building on Sepulveda 1. This transmitter can be used at traffic lights and will set off an acoustic signal to assist in helping to cross the road. This same transmitter can be used to identify ticket machines with a sound. Many (but not all) stations have tactile paving that identify elements such as elevators, stairs, platforms, equipment, and exits. The elevators have braille buttons and speech to indicate direction and floor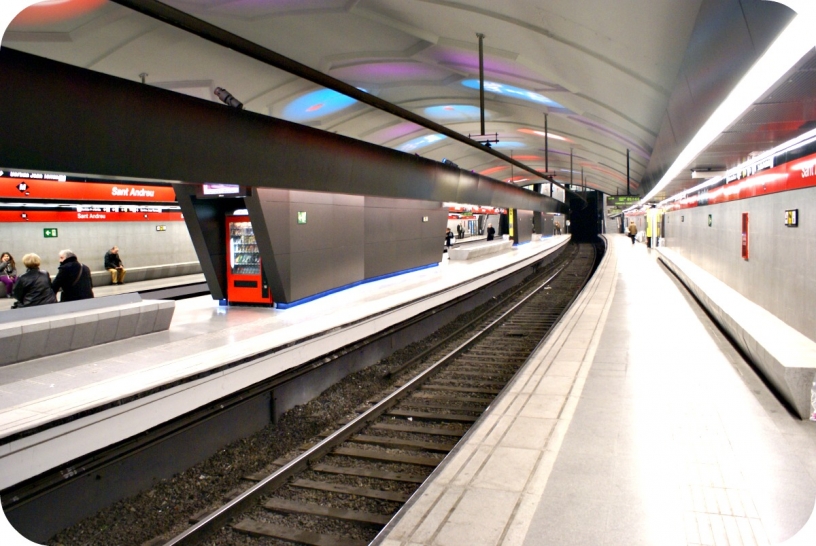 Barcelona Metro
The ticket machines are programmed with a voice navigation system and Braille keys to allow a blind person to buy tickets. In the metro ticket entrances generally are navigable by touch and use sound to assist in understanding whether validation has been completed or not. A short beep is a confirmation, a series of long beeps indicates a problem.
On the trains, trams, and metro, a voice system reports the next station and correspondence relating to other lines. On the trams specifically there is also a voice to tell people waiting when the tram is coming and what the destination and direction is. During the journey, a particular sound signals when the tram is stopped at a traffic light and not a station. All tickets have a tactile indicator to facilitate validation. But be careful! The machines at tram stops are not adapted and inside the tram you can not buy tickets, so it's easier if you buy tickets at a metro station.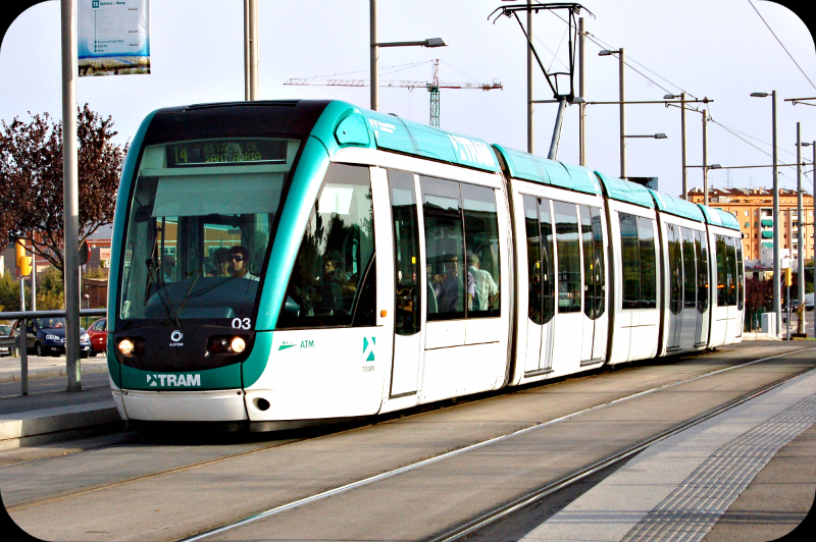 Tram Barcelona
All Barcelona buses are accessible to people with visual disabilities, both day and night buses. The entrance/exit doors are easily recognised using a stick and through tactile signals. Some buses use a speech system to indicate the next stop, but it's only on newer buses. There are also a few bus-stops that work with the aforementioned transmitter and will indicate through speech which buses are coming, what line, and time of arrival. The ticket validators use the same audio signals to tell you whether a ticket is valid or not..
Excursions in Barcelona
To make the most of Barcelona and fill your trip with unforgettable experiences and emotions, we offer you the excursions through the Catalan capital organized by our friends - the GetYourGuide team. Choose your excursion and fall in love with Barcelona:
Museums
The majority of Barcelona museums are apt for visits from visually impaired visitors. Between the most known there are: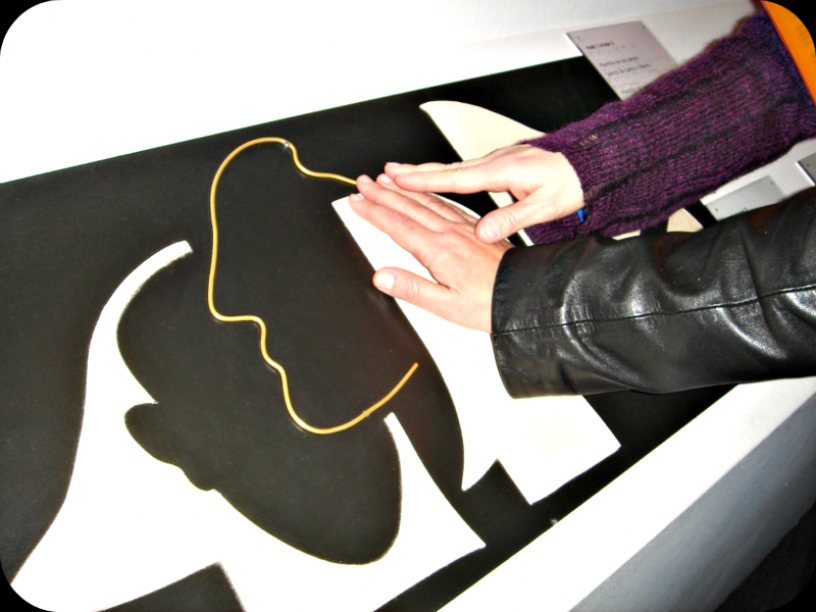 A tactile piece of art
These are just some of the museums adapted for blind people; on this page you can find all information about museums. For those with sweet tooths, there is also the Museum of Chocolate!
Tourist attractions
How many tourist attractions in Barcelona can a blind person visit? Many! For example La Pedrera, where on each floor of the permanent exhibition is touch map showing the location during the visit. These maps are in three dimensions and in Braille. Inside the building there are models that reproduce the architectural details. Regularly there are sensory activities organised. Temporary exhibitions are readable even in braille and some of the works can be touched.
Palau de la Música Catalana organizes guided tours and under the supervision of a guide allows you to touch the decorative elements as well as stained glass, ceramics , and more. The elevator buttons are beveled and have Braille.
Palau Güell offer audio guides with commentary and relieved maps for blind and partially-sighted visitors. There are also freely available magnifying glasses for the partially-sighted. Assistance dogs are welcomed and water bowls are provided on the ground floor. There is also disabled parking nearby, but spaces need to be reserved.
L'Aquàrium de Barcelona offers guided tours and a special interactive, fun, and educational space, especially for children. With more than 50 activities to play, listen, and discover, you can learn about the marine world and its wildlife. In a space, called Explore! represents three areas of the Mediterranean coast, the swamp of Delta del Ebro, an area of the Costa Brava, and the Marine cave of the Medes Islands.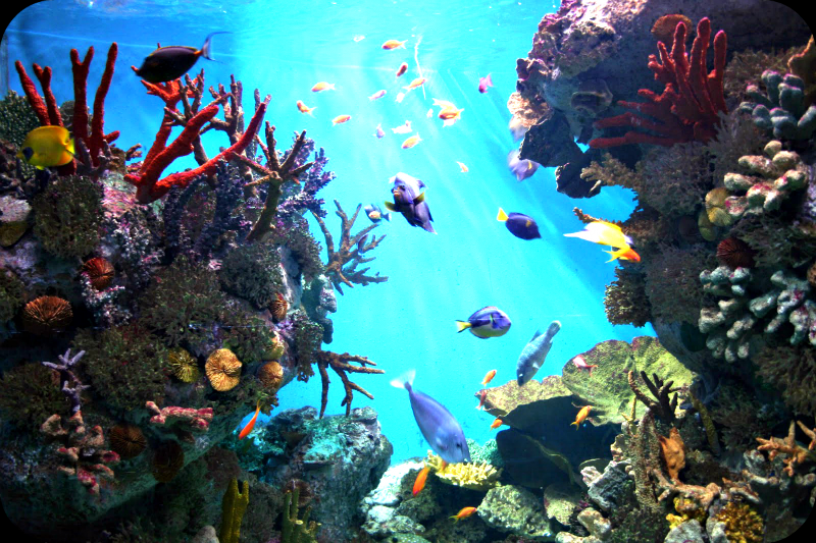 Barcelona Aquarium
Don't forget Park Güell! There are information points in braille at the entrances of the park and interesting elements throughout the park to feel, like the mosaic dragon monument, intriguing columns, wrought iron, and much more. It's a pleasant park to walk through, blending man-made architecture with nature - with fountains, birds, and music. Guide dogs are permitted.

Dragon at Park Güell
Restaurants
We highlight three restaurants with menus in Braille. Here's hoping this number increases!
Restaurant Can Solé: Found on Carrer San Carles, 4, and was founded in 1903, offering traditional cuisine - mainly fish.
Attica21: This hotel chain offers all of its restaurant menus in Braille.
La Tagliatella: These are authentic Italian restaurants that offer a traditional taste of Italy.
We want Barcelona to be accessible and easy! If you need an accommodation that's also accessible then take a look at our adapted apartments and reserve yours for your next visit to Barcelona. ❤