Urban adaptation
Barcelona hasn't always been as accessible as it is today. For example, before 1992 it wasn't even possible for a wheelchair user to access a bus unassisted. Today it's possible to travel in Barcelona with a mobile impairment from Point A to Point B without barriers to stop you, albeit with some planning and extra time (not at all if you use a mobile scooter, unfortunately). Some streets in the more northern and hilly side of Barcelona are not so accessible, but if you have reduced mobility (e.g. crutches) there are public escalators. Compared to other major Spanish cities, Barcelona is a reference point for accessibility. In 2010 it aspired to be the most accessible city in Europe, but it was a runner-up to Ávila.
If you come to visit the capital of Catalonia, ​​we will help you to find the best apartments in barcelona city centre. We offer apartments of different types, renovated and well furnished in all areas of Barcelona!
If you need an introduction to the transport system for people with accessibility issues, then take a look at our first article in this series.
Touristic attractions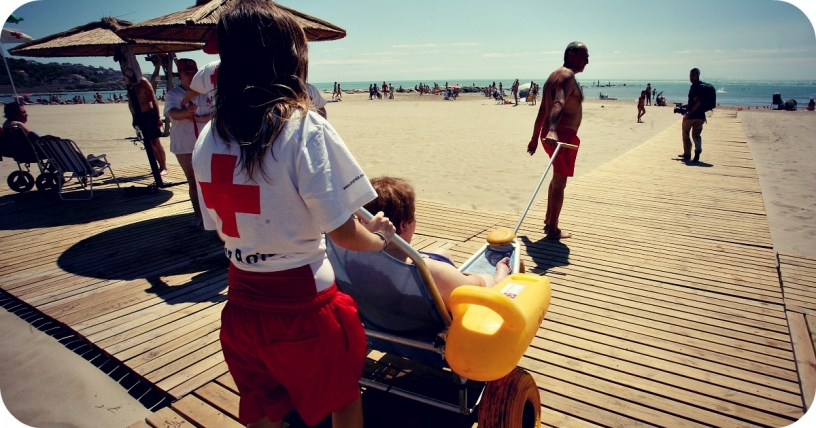 Accessible beaches
One of the charms of Barcelona is its local markets, and one of the most famous is Santa Caterina Market. It has subterranean parking with reserved spaces for disabled visitors as well as an adapted bathroom. Navigating around the market is not a problem because the hallways are very wide and offer plenty of space.
Another famous attraction is Barcelona Zoo. It also has disabled parking and despite being over 100 years old claims to have no architectural barriers for visitors with mobile impairments.
Museums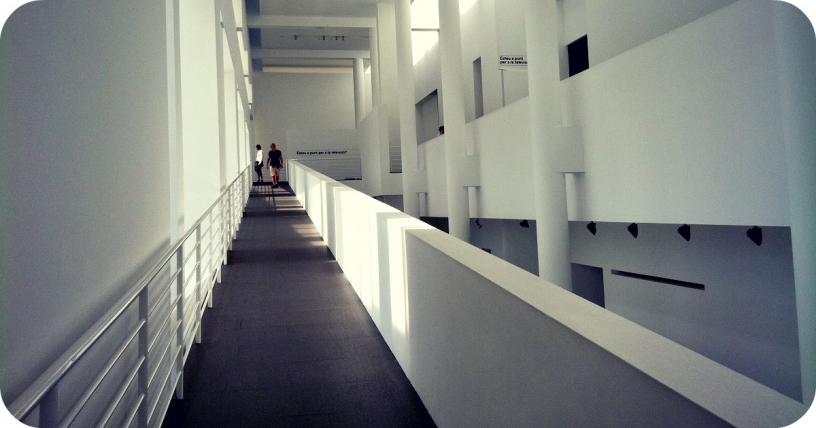 Ramp access at MACBA
The majority of the museums in Barcelona are accessible, meaning they are easy to move around with large elevators and ramps (in addition to other services like magnetic induction loops, interpreters, etc), including the toilets and restaurants. Perhaps the best adapted museums are Museo de Historia de Catalunya (Catalan History Museum), MACBA, the Maritime Museum and MNAC.
Excursions in Barcelona
To make the most of Barcelona and fill your trip with unforgettable experiences and emotions, we offer you the excursions through the Catalan capital organized by our friends - the GetYourGuide team. Choose your excursion and fall in love with Barcelona:
Sports and International Sports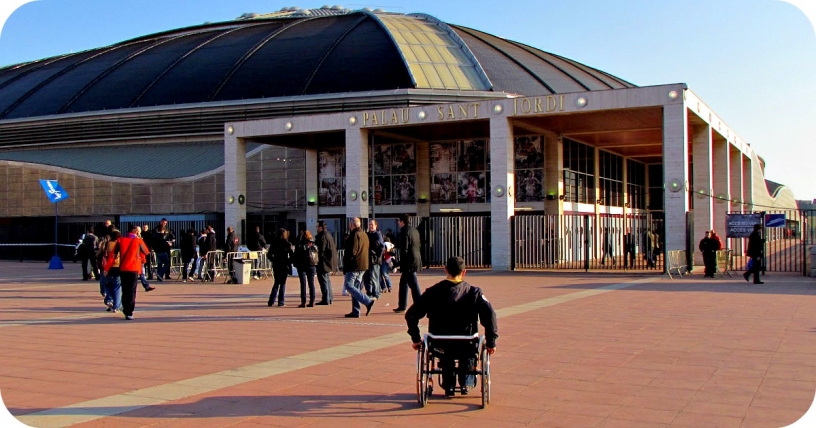 Palau Sant Jordi Access
Barcelona also stands out thanks to its concerts and sporting events. Some of the most prominent places to watch these performances are well-adapted for reduced-mobility and wheelchair uses, for example Palau Sant Jordi, Montjuïc Olympic Stadium, and Camp Nou. There are accessible throughout, including adapted elevators, toilets, and seating. They also have reserved parking spots.
You can also enjoy Barcelona if you've come to practice some cycling on an adapted bike, ski at Baqueira - Beret, or go swimming at the installations at the Club Natació Atlètic Barceloneta (Barceloneta Athletic Swimming Club), which is accessible and with classes and training for visitors with disabilities.
For more sports activities for people with mobility impairments in Barcelona, take a look at this website.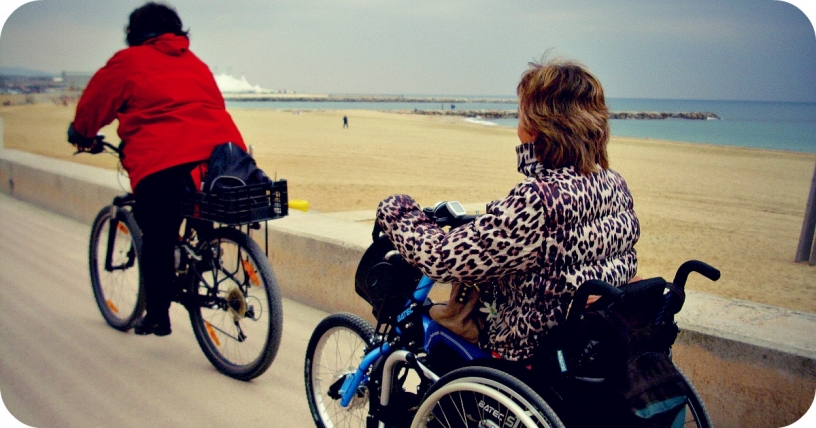 Adapted bicycle
Restaurants and nightclubs
There are a number of adapted restaurants in the city where one can enjoy some delicious dishes. For example the brasserie-pizzeria Babilonia Gaudí in Eixample. There is also the most trendy oriental restaurant of the city Shoko or traditional Catalan cooking from Senyor Parellada in Raval.
The nightlife in Barcelona is incredible! The most famous clubs of the city like Sala Bikini and Razzmatazz are also accessible and have adapted bathroom facilities.
Cinemas and theatres
Practically all cinemas and theatre buildings in Barcelona are accessible and allow visitors to enjoy shows and movies with little problem. Expect accessible entrances, spacious lifts, and adapted bathrooms. El Teatro Apolo (Apollo Theatre) and cinemas inside shopping centres like Maremagnum or Diagonal Mar are just some examples, but there are many more around the city.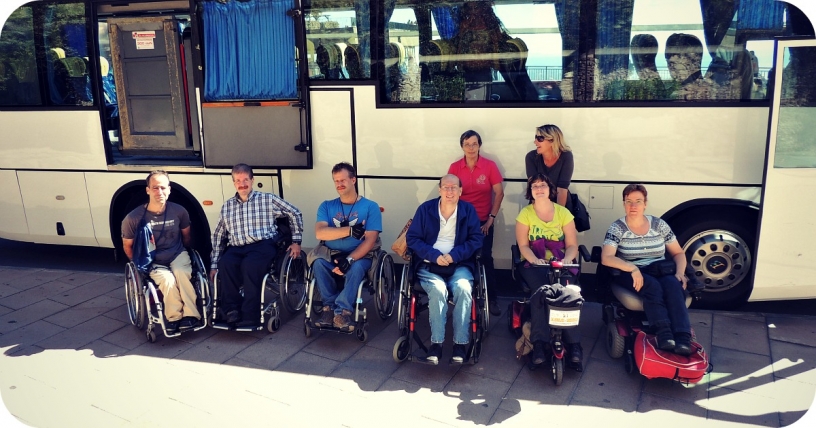 So what are you waiting for? Don't let mobility problems stop you from enjoying and having a fantastic time in Barcelona! There are also lots of attractions for visitors with visual impairments.