Joan Miró foundation
(Museum)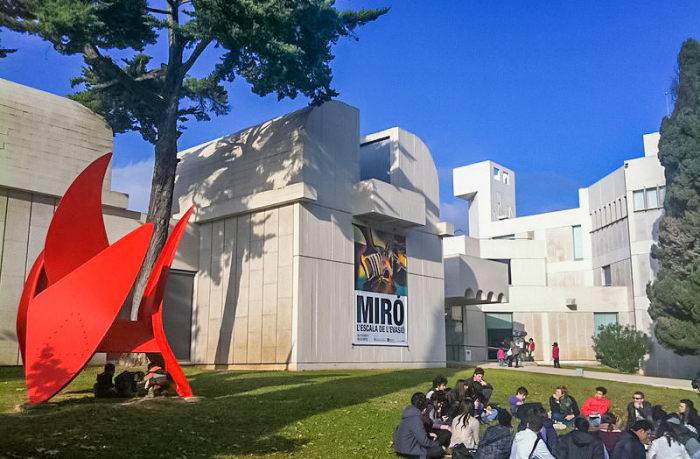 If you come to visit the capital of Catalonia, ​​we will help you to find the best long term rentals in barcelona. We offer apartments of different types, renovated and well furnished in all areas of Barcelona!
The Joan Miró Foundation opened to the public in 1975 and since then has become one of the cornerstones of the city's culture. Besides housing the permanent collection by this world-renowned Catalan artist who created his own poetic universe and cultivated a broad spectrum of genres through painting, sculpture, ceramics, tapestries and more. You can learn more about Joan Miró and his contributions to Barcelona here
Excursions in Barcelona
To make the most of Barcelona and fill your trip with unforgettable experiences and emotions, we offer you the excursions through the Catalan capital organized by our friends - the GetYourGuide team. Choose your excursion and fall in love with Barcelona:
The foundation is fully involved in promoting the contemporary arts. The building itself is as interesting as its contents. It was designed by Josep Lluís Sert, who created a building with a markedly Mediterranean character.It also has tour options for visitors with visual impairments.
Do you like this post?
Click here!

0/5 - 0 vote
Share your thoughts
Apartments in Barcelona
Related articles
Tired of reading about Barcelona? Find an apartment and stay there!