This December, Barcelona offers an ample variety of fairs, festivals, concerts, and activities to have a great time, whether you're going solo, as a couple, with friends, or as a family. Get our your planner out and scribble in some time for this selection of best events for December.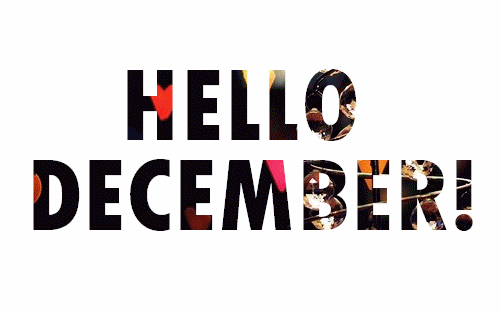 Welcome to December in Barcelona
Fairs and Festivals
A Party on New Year's Eve
Want to do something special to welcome the new year? Take a look at what you can do in Barcelona for the New Year here. We're sure you'll find the perfect celebration for you. But whatever you do, don't forget about the 12 grapes! It's a local tradition.
Santa Llúcia Fair
This christmas market is the most historic in the city and is the ideal place to find not just fantastic traditional decorations for the home, but also artesanal and designer products. So if you're looking for something original or you want to bring something unique back for your home then you want to visit the Fira de Santa Llúcia!
Shopping Night Barcelona
On the 1st of December, Passeig de Gràcia will become a beautiful adventure from Alice in Wonderland when it hosts Shopping Night of Barcelona. The shops along the city's most famous high-street stay open until 1 AM in the morning. Shopping, music, cocktails, and plenty of wonder.
Ocasión - New and Pre-owned car convention
Are you thinking of getting a car? In December you can find the best selection of pre-owned vehicles, from the smallest to the most luxurious cars, ready for sale and use. All at Fira de Montjuïc in Barcelona. There will be both Spanish and imported cars, as well as some new ones too. There are also rentals too.
Barcelona's Children Festival (Festival de la Infancia)
This fair is ideal for the little ones of the household. Games, workshops, sports, music, and more. The children will have a great time! Don't hesitate to go and bring your kids for a day at the Barcelona Children's Fair, a place where the whole family will experience unforgettable moments.
Concerts
Voll-Damn Barcelona Jazz Festival
If you like jazz you can not miss the Voll-Damn Barcelona Jazz Festival. This International Jazz Festival is one of the largest in the world, and this year marks its forty-eighth edition. Between October and December, Barcelona will be the setting for some of the best jazz groups, distributed in various parts of the city.
Sports
Buff Epic Run
If you are one of those who cannot stand still, not even on holiday, then you should take part in the Buff Epic Run, an obstacle course that's something... Peculiar. Do you remember Takeshi's Castle? Well, you can go preparing to run in a costume while ending up covered in mud! Yes, the fun is 100% guaranteed.
El Classico Barça-Madrid
The ultimate challenge of the Spanish League returns to Camp Nou on the first weekend of December. This match is a competition that never goes unnoticed in which there will be anxiety, controversy and, above all, the best football. You still have time to come and see the match live.
Ongoing events
World Press Photo
Remember that until mid-December you can still enjoy the World Press Photo exhibition at the CCCB. The most impacting photos await you.
Picasso and Romanesque art
If you're an art enthusiast, don't miss the MNAC exhibition that aims to examine the unique relationship between Picasso's painting and Romanesque art in collaboration with the Picasso Museum of Paris.
With this we finish our recommendations for the month of December. If you are looking for other activities for the cooler months of the year, check out this article:
Now you have more than enough reasons to visit Barcelona in December! Don't let the cold bother you anyway.