This December, Barcelona offers an ample variety of fairs, festivals, concerts, and activities to have a great time, whether you're going solo, as a couple, with friends, or as a family. Get our your planner out, take a look at our advice for staying in Barcelona over christmas and New Year, and scribble in some time for this selection of best events for December.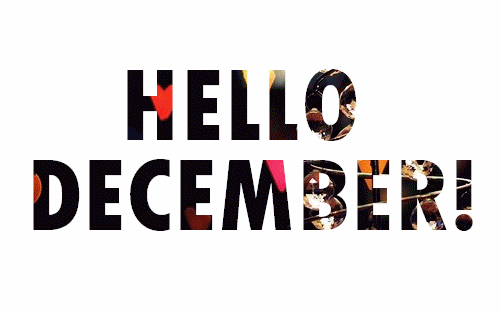 Welcome to December in Barcelona
Fairs and festivals
Santa Llúcia Fair
This christmas market is the most historic in the city and is the ideal place to find not just fantastic traditional decorations for the home, but also artesanal and designer products. So if you're looking for something original or you want to bring something unique back for your home then you want to visit the Fira de Santa Llúcia!
Shopping Night Barcelona
On the 3rd of December, Passeig de Gràcia wil become a grand play by Shakespeare by hosting Shopping Night of Barcelona. The shops along the city's most famous high-street stay open until 01:00AM in the morning. Shopping, music, cocktails, and lots of drama.
Auto Retro
The Fira de Montjuïc will host all manner of conventions throughout December. One in particular though is the Auto Retro fair that allows fans of vintage motors, planes, and boats amongst other vehicles not only to see them live, but also purchase some at the auction! Go home with a vintage car this christmas!
Festival de la Infancia
This fair is ideal for the little ones of the household. Games, workshops, sports, music, and more. The children will have a great time! Don't hesitate to go and bring your kids for a day at the Barcelona Children's Fair, a place where the whole family will experience unforgettable moments.
XD Youngfest
Got adolescent children? Well then have we got an event for you! The first edition of the XD Youngfest is this year. It's a fair where you can discover the latest novelties in technology, electronic music, fashion, videogames, and all that other stuff your teenagers are interested in. Of course, we all know that you'll secretly be enjoying trying out the virtual reality headsets and playing with other gadgets too ;).
Concerts
The Music Strikes Back: John Williams Concert
What would these special festive days be without some good music? We have an idea the geeky side of you will love. If you're planning to see the premiere of star wars before Christmas then you won't want to miss this concert in Barcelona which will see a symphonic orchestra and choir perform the sound tracks of John Williams live at the Palau de la Música for a perfect Christmas date with your partner.
Musicals
Barcelona is full of musicals and shows, among them is the Broadway hit 'Mamma Mia'. We also recommend omething truly local though, like the productions of 'Mar i Cel' and 'El Petit Príncep'. The gift of theatre for Christmas is priceless after all.
Sports
Buff Epic Run
If you can't keep still - not even on vacation - then you may want to burn off some of that energy in the Buff Epic Run. This run takes the form of an obstacle course and is well... peculiar. Remember Takeshi's Castle? Well it's basically that, except this time many of the participants dress up for the occasion as whatever they can imagine. Knights, princesses, robots, vikings... All can be seen running, crawling, and jumping through foam, mud, and water. 100% guaranteed fun!.
And for the New Year...
A Party on New Year's Eve
Want to do something special to welcome the new year? Take a look at what you can do in Barcelona for the New Year here. We're sure you'll find the perfect celebration for you. But whatever you do, don't forget about the 12 grapes! It's a local tradition.
.
Tango Festival
This is, without a doubt, one of our favourite plans for New Year's Eve. Enjoy a delicious dinner out at a hotel while watching the best tango dancers in the world live. You can even show off yourself in a milonga. So release your passionate side onto the dancefloor.
Ongoing events
World Press Photo
Remember that until mid-December you can still enjoy the World Press Photo exhibition at the CCCB. The most impacting photos await you.
With that we finish our recommendations for events in December. Oh! One last tip: Remember that during the winter months you can find an ice skating rank at La Farga in Hospitalet or Camp Nou, which is perfect for families, couples, and well... pretty much anyone (who doesn't like ice skating?). In the centre of Barcelona there will be an artesanal market with activities for children. If you need more things to do during these colder months, then look no further than this article:
Now you have more than enough reasons to visit Barcelona in December! Don't let the cold bother you anyway.