Buff Epic Run Barcelona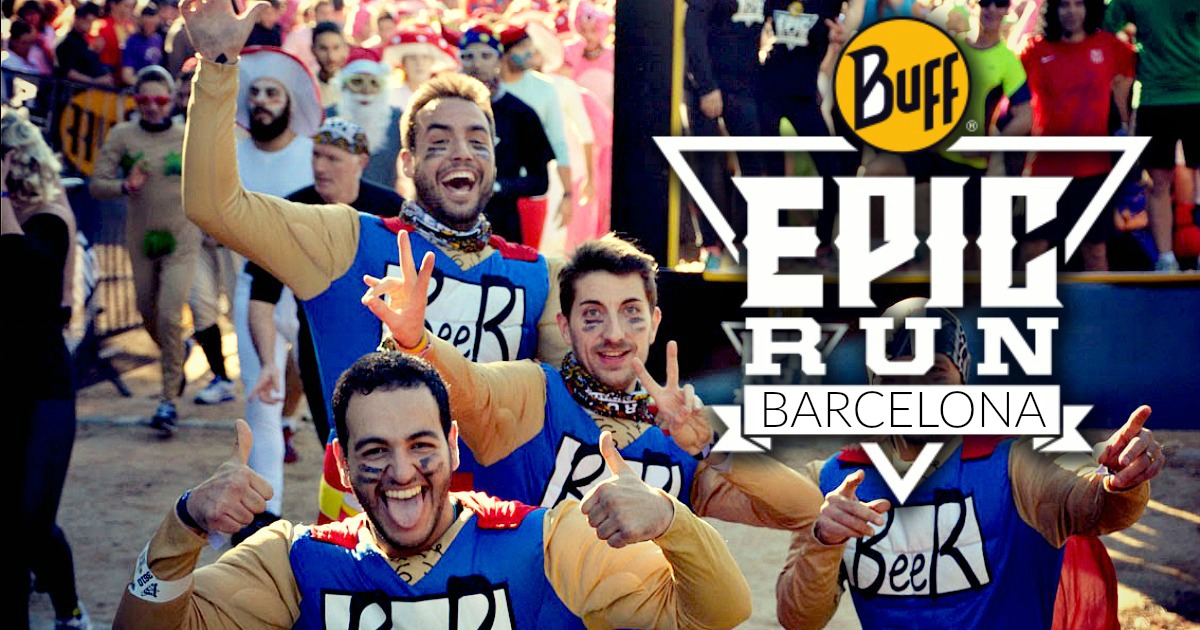 The craziest race returns to Barcelona
Each year as Christmas approaches, Buff Epic Run in Barcelona takes place. Contestants taking part in this crazy event will run 8K, where they will be faced with a number of obstacles. There are 17 obstacles in total, which include a mud-pit, foam bath, tyres and many others. Not only will you have to tackle all those obstacles, you'll have to do it in fancy dress! Make sure you go all out, as there are prizes for the best costumes!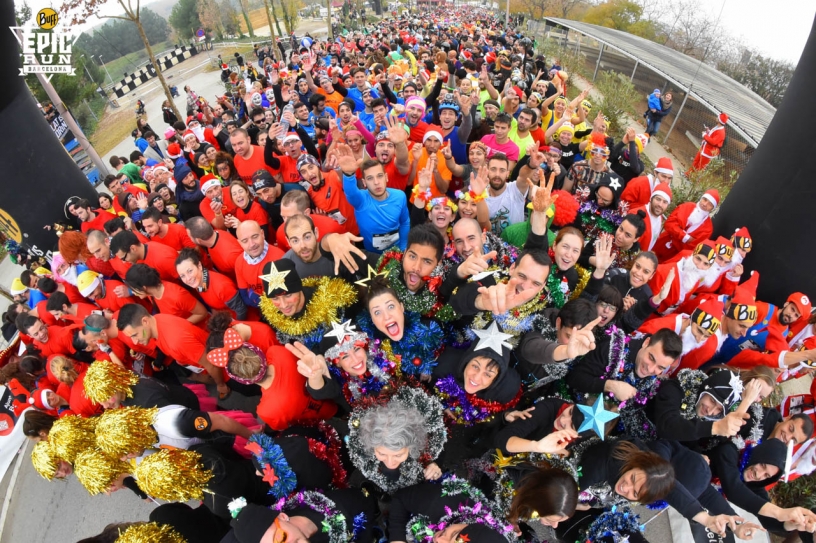 Buff Epic Run
The evolution of the Buff Epic Run
The run began on 21 December 2008 when more than 1000 participants took part. Year on year, more than 25,000 people have participated in different fancy dress costumes. Contestants have dressed up as superheroes, ballerinas, animals, politicians and more. The event was created with the intention of having fun while bringing families, friends and co-workers together. Music has always been an important aspect of the event, with performances from DJs, live bands, brass bands and dancers making it truly unforgettable.
Originally, the run took place at Montjüic's castle, however since more people have started to participate, it has had to relocate to the Fòrum — proving how popular this Christmas event really is. This location has much more space to accommodate for the growing number of participants and is ideal for introducing new obstacles to overcome. It is also right next to the coast, providing spectacular views to enjoy.
Timetable
8AM – 10AM: Numbers collection

10AM: Group photographs at the Photocall
10AM – 11AM: Music
11AM: Buff Epic Run
Party celebrating its 10th edition on arrival with Andreu Presas, Carles Peréz and the Gran Germán from Flaixback radio doing the matinee with "El Bandarra".
This year's prizes:
Biggest group
Best dressed group
Best dressed individual
Best attitude
Best choreography
Most shameless group
Map of the run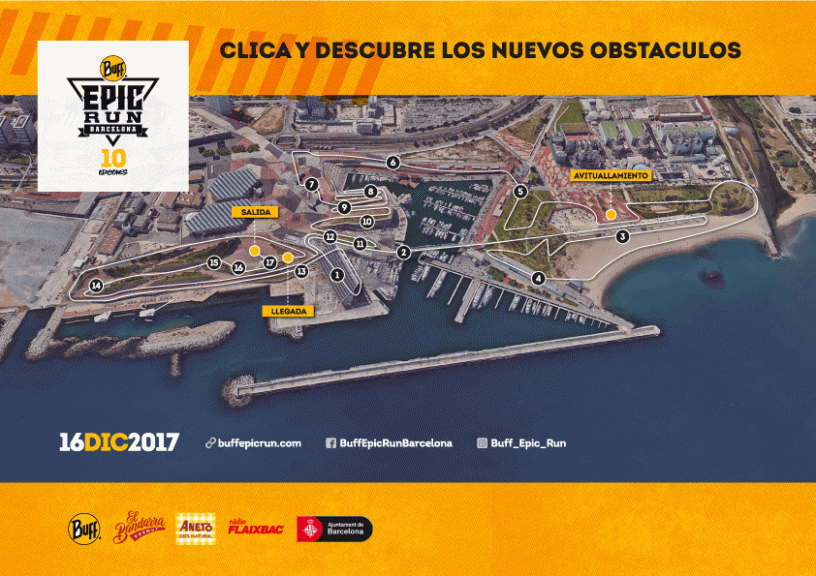 Map of the run
A look at last year's event
Do you like this post?
Click here!

5/5 - 1 vote
Share your thoughts