Sagrada Familia Christmas Market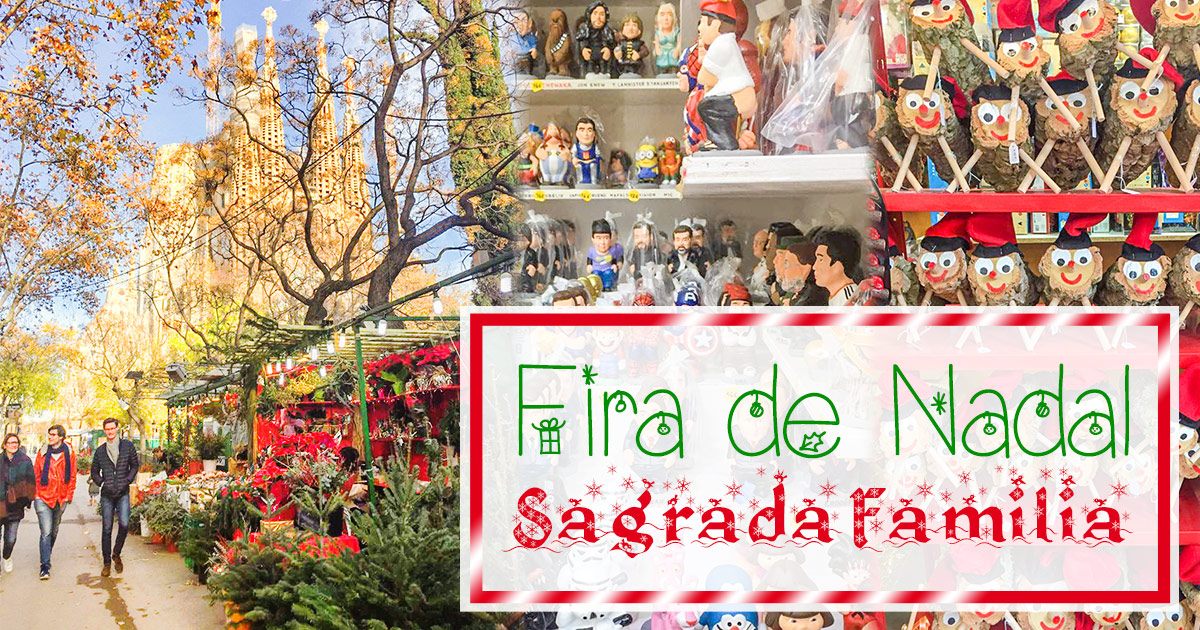 Festive Fun
Originally, the Santa Llúcia Christmas Market was the only Christmas market in Barcelona. However, due to its popularity, this market eventually ran out of space as more and more craftspeople wanted to set up stalls there. In 1962, some of these craftspeople got together and decided to move the Dreta de l'Eixample neighbourhood, and thus the Sagrada Familia Christmas Market was born.
If you come to visit Barcelona, ​​we advise you to stay in an apartment near the Sagrada Familia. In this way, you will save and gain in comfort compared to hotels.
Set up in the gardens in front of the Sagrada Familia, this is without a doubt one of the prettiest Christmas Markets in Europe. Come and see it for yourself and stay in one of our holiday apartments.
The best things to buy at the Sagrada Familia Christmas Market
There are around 120 stands in the gardens of the basilica, all full of Christmas goods. Some of the items for sale include Christmas decorations and Christmas trees, alongside traditional Catalan Caganers and Caga Tíos. Unlike the Santa Llúcia Christmas market however, the Sagrada Familia Christmas Market sells a variety of food, including chestnuts, sweet potatoes, sweets, chocolates, crepes and more, so you certainly won't be leaving hungry! You will also find stalls selling jewellery, hats, scarves, jumpers and other items.
Sagrada Familia Christmas Market
Caganers and Caga Tíos
If you go to any Catalan Christmas market, you are bound to see stalls full of Caganers and Caga Tíos. But what are they? What do they mean?
Caganers
The Caganer, which literally means the 'pooper' in Catalan, has always been a popular tradition in Catalonia and is now becoming more popular around the world. This little figurine has its trousers pulled down while it defecates. The Caganer represents fertility and the fertilisation of the earth, which in turn yields food for us to eat. It is also a symbol of good luck and a wish for a prosperous new year.
Nowadays, it is common to find celebrity caganers rather than just the traditional figurines. Popular pooping celebrity caganers in recent years include Donald Trump, Barack Obama, Lionel Messi, Marilyn Monroe and more!
Caga Tíos
Caga Tíos — or 'pooping logs' in English — are little logs with legs, eyes, a big smile and red beret. In the run up to Christmas, children have to take care of the log, keeping it warm with a blanket and feeding it every day. On Christmas day, the children sing songs to Caga Tío while they hit it with a stick... And if they have looked after it well enough before the beating, the log will poop out gifts and sweets for the children.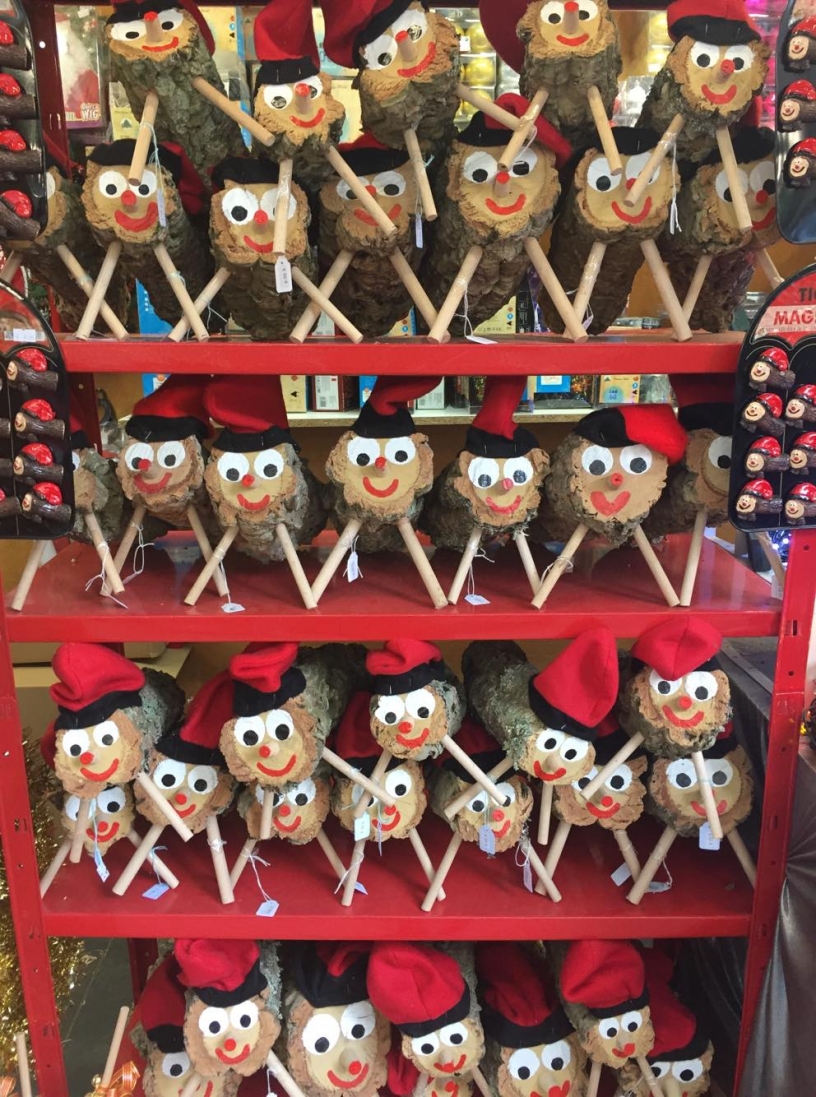 Caga Tíos
Excursions in Barcelona
To make the most of Barcelona and fill your trip with unforgettable experiences and emotions, we offer you the excursions through the Catalan capital organized by our friends - the GetYourGuide team. Choose your excursion and fall in love with Barcelona:
If you want to find out more about these weird and wonderful Catalan traditions, you can read the following article:
Christmas Trees
The enchanting, Christmassy aroma of the Christmas trees for sale around the edge of the market will definitely leave you feeling festive, but have you ever wondered why Christmas trees have become such a huge Christmas tradition?
The tradition of the Christmas tree goes back centuries, with Ancient civilisations practising some version of the Christmas tree which became associated with Christmas. The tree became symbolic of eternal life and fertility and during the winter solstice, green was brought into peoples homes to symbolise life in the midst of death. In autumn and winter, many trees drop their leaves, however the evergreen holds its needles throughout the year which led to the belief that the tree was magic and was associated with vitality.
Today, the Christmas tree symbolises different aspects of the Christmas season, such as the spirit of giving and exchanging presents, eternal life and the hope that spring will come soon.
The Christmas tree decorations symbolise important aspects of Christmas. Depending on your background, the Christmas lights may represent the light of God's spirit or the warmth of family love. Some Christians believe that red decorations symbolise Christ's love or sacrifice. The star or angel on top of the tree are important symbols in the story of the birth of Jesus and finally, the ribbons and garlands may represent the ties that bind families together.
Nativity Scenes
Other items you are bound to notice as you walk around the market are the huge variety of nativity scenes and figurines. Legend has it that Saint Francis of Assisi created the first nativity scene in 1223. He is said to have set up a manger in a cave in Italy with hay and two live animals — an ox and a donkey. He then invited the villagers to come and see the scene while he preached about Jesus. The nativity scene's popularity took off from there. Nowadays, you will find nativity scenes across Europe.
Every year, Barcelona constructs a Nativity Scene in Plaça Sant Jaume — this year going for a more modern approach.
Come and see it for yourself and stay in one of our Christmas and New Year's Eve apartments ;)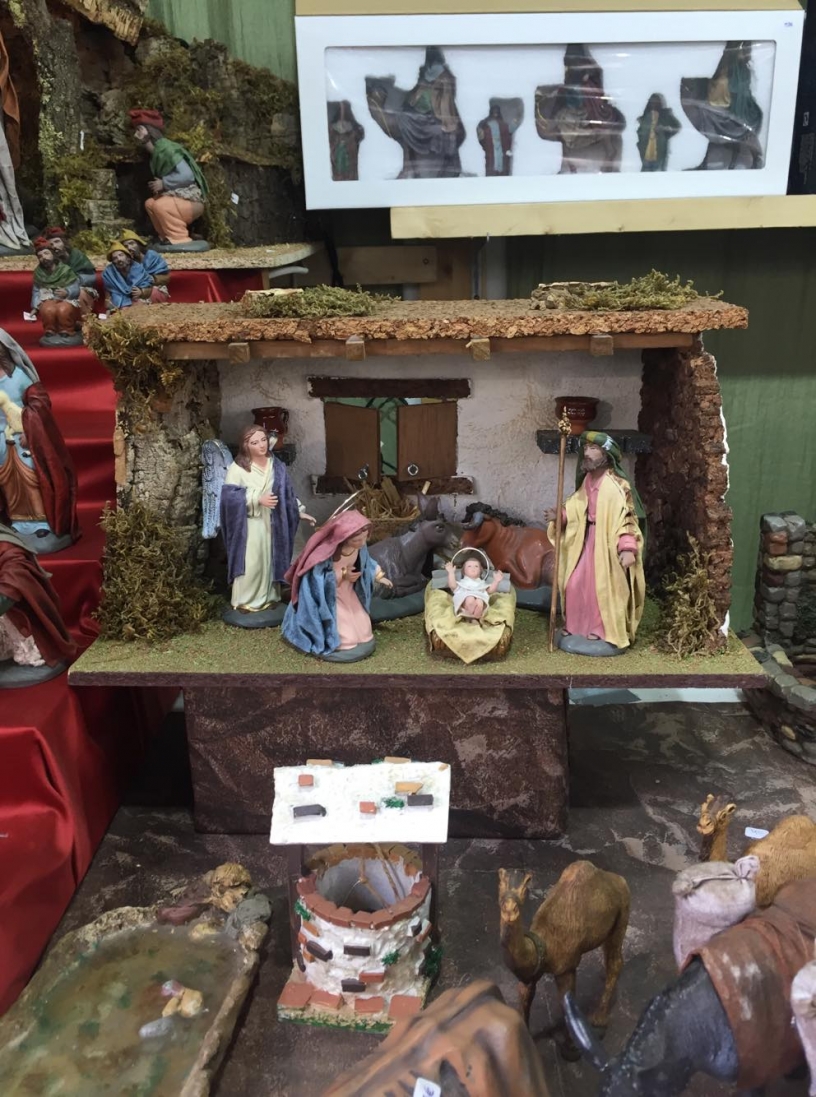 Nativity Scene
Do you like this post?
Click here!

0/5 - 0 vote
More events
Share your thoughts
€27

Top Sagrada Familia 6

|

|

70m²

Large apartment with balcony and free internet next to Sagrada Familia, Barcelona