List of events in Barcelona this April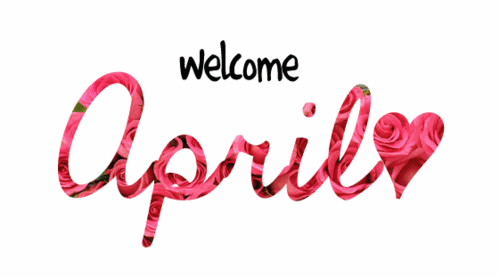 Hello April!
Suite Festival Barcelona 2016
A new edition of Suite Festival Barcelona is taking place from 17 January until 18 May 2016. Discover Julieta Venegas on 10 April, Manuel Carrasco on 13 and 27 April, and Chris Cornell on 21 April at the Liceu Opera House.
27th Guitar Barcelona Festival
The 27th Guitar Festival lasts for 4 months between 18 February and 15 June 2016. Artists like James Bay, Buena Vista Social Club, and Marcus Miller will be performing. Concerts are taking place in various parts of Barcelona like Razzmatazz, Sala Apolo, and l'Auditori.
International Antique Car Rally 2016
Barcelona's International Antique Car Rally takes place on the 2 and 3 April 2016. This parade of beautiful antique cars has been going to 58 years. With an exhibit along Avinguda Diagonal, the rally takes place on the Sunday from Plaça de Sant Juame all the way to Sitges.
FC Barcelona vs Real Madrid
Camp Nou will host one of the most anticipated league games of the year when FC Barcelona face off against Real Madrid in which the Spanish have dubbed "El Clásico". The battle between these two teams always gets blood pumping across the country.
Anastacia Concert 2016
8 April 2016 is the date to mark if you want to see Anastacia perform at L'Auditori in Barcelona. In this world tour, she will present her latest album Ultimate Collection with the popular song Take This Chance.
Handmade Festival 2016
From 8 - 10 April 2016, Handmade Festival will be underway in Barcelona at Fira de Montjuïc. There is arts and crafts, cooking, gardening, paper art, weddings, and activities for children. This DIY fair is very popular with more than 250 exhibitors and 200,000 visitors in 2015.
B-Travel, the tourism fair.
For its 25th edition, the B-Travel Salon takes place from 15 - 17 April 2016 at the Fira de Montjuïc. The idea is to provide travellers with personalised experiences. It's divided into 5 sections: B-Happy, B-Special, B-Culture, B-Adventure, and B-Delicious. There are both national and international exhibitors and lots of activities.
MOTOh! Barcelona
Motorbike fans, are you ready? From 15 - 17 April 2016, Fira de Montjuïc will host this fair dedicated to Motorcycles with 30,000 sq m, 180 brands, 80 exhibitors, and 80,000 visitors. It's one important meeting for those passionate about this form of transport and a great way to keep with the technological trends!
Florence and the Machine Concert in Barcelona
This London band are will be in the Catalan capital on 16 April 2016 at Palau Sant Jordi as part of their world tour - How Big Tour. Florence and the Machine will be using this tour to promote the album How Big, How Blue, How Beautiful which includes the single The Odyssey.
Barcelona Open 2016
This ATP 500 Tennis event is one of the most important clay tournaments today. It takes place from 16 - 24 April 2016 at Real Club de Tennis (Royal Tennis Club). This big sports event has become a great diversion in Barcelona thanks to its pleasant atmosphere. Despite being Nadal's home court, the 2015 winner was Kei Nishikori.
The April Fair (Catalonia)
This year the Catalonia April Fair runs from 22 April to 1 May 2016 at Parc del Fórum. Since the 70s, locals in Barcelona have celebrated this traditional cultural festival imported from Andalusia in the south of Spain. Polka-dot dresses, Sevillana dances, good wine, and good company. What more could you ask for?
Sant Jordi
Naturally you cannot miss the most anticipated event of April, a part of Catalan culture - St. George's day on 23 April. It's a romantic event, locally called Sant Jordi, where people take to the streets to buy books and roses for their loved ones. There is always a celebration at Plaça de Catalunya and Las Ramblas. Celebrate one of the most beautiful traditions of Catalonia with your partner.
Alimentaria Food Fair
It's the 40th Anniversary of this professional food fair. This year it takes place from 25- 28 April 2016, but last year it attracted more than 140,000 professionals, 40,000 visitors, and 4000 exhibitors. There are lots of activities and food tastings that take place around the event. This fair presents lots of opportunities for professionals that work with food.
Bridal Week 2016
A fair completely dedicated to weddings will be in Barcelona from 26 April to 1 May 2016 at Fira de Montjuïc with over 250 brands and 16,000 visitors. You can find offerings from various famous designers and brands like Ana Torres, Pronovias, Marchesa, and more.
With that it's goodbye!
With these events you have the whole month covered so there are no excuses for boredom! Oh! And don't forget to get a book or a rose for your other half during Sant Jordi :)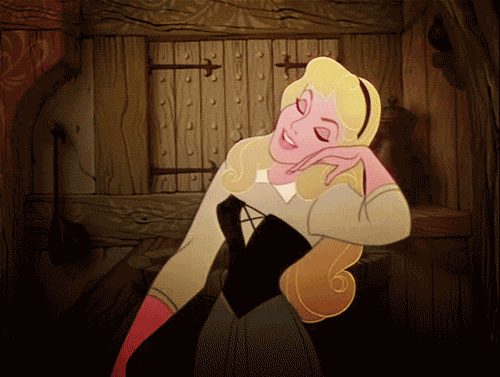 Emotional state courtesy of Sant Jordi