Arc de Triomf
(Monument)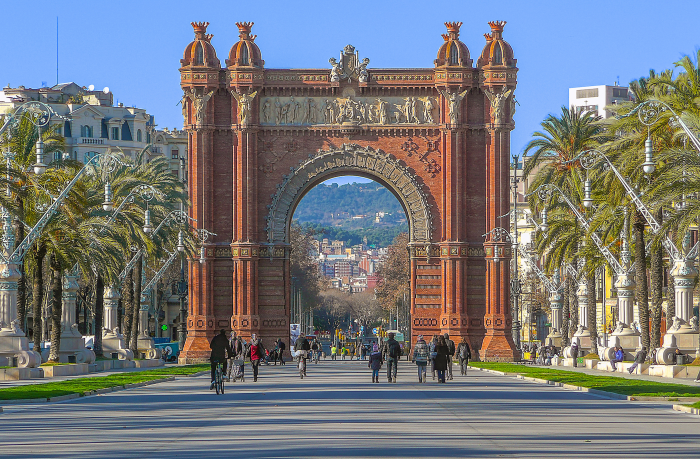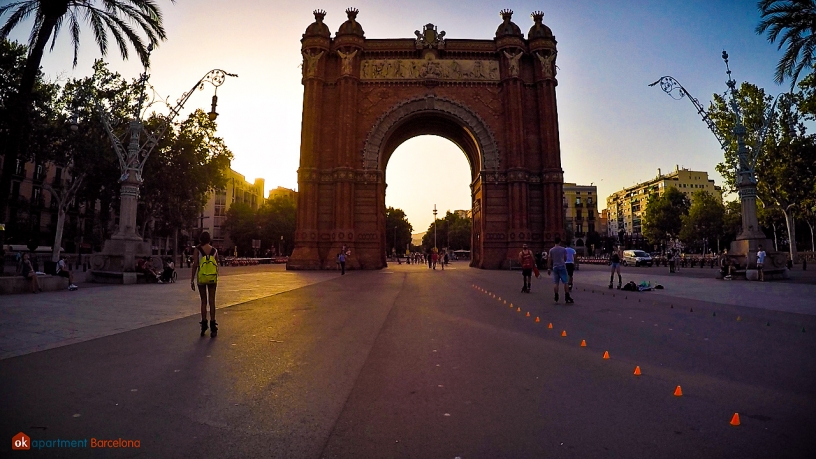 Arc de Triomf
If you come to visit the capital of Catalonia, ​​we will help you to find the best apartment in Barcelona. We offer apartments of different types, renovated and well furnished in all areas of Barcelona!
Barcelona greets the world through the Arc de Triomf
The Arc de Triomf in Barcelona was built for the Universal Exhibition in 1888 as a symbol of welcome for visitors from all over the world. It can be found on Passeig Lluis Companys, close to the Parque de la Ciutadella.
A warming welcome to the city
The Arch was built by Josep Vilaseca i Casanovas to serve as the main entrance to Parc de la Ciutadella, where the Universal Exhibition of 1888 was held.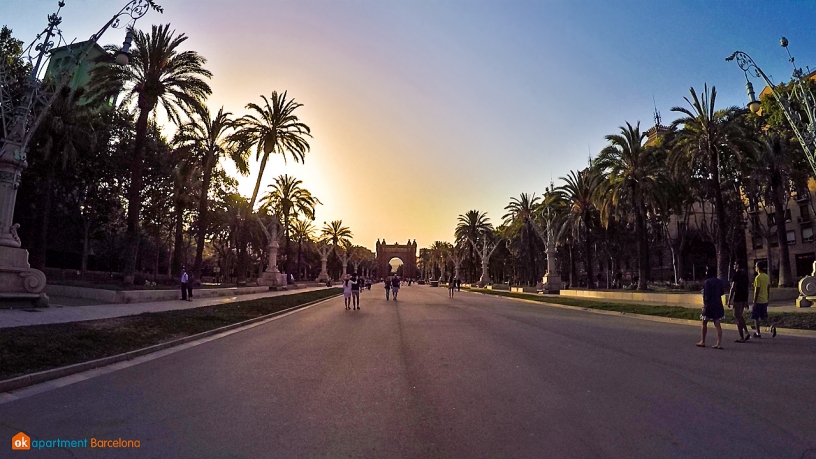 La Entrada del Triunfo
Excursions in Barcelona
To make the most of Barcelona and fill your trip with unforgettable experiences and emotions, we offer you the excursions through the Catalan capital organized by our friends - the GetYourGuide team. Choose your excursion and fall in love with Barcelona:
Neo-Mudéjar style
Built from bricks, this monument takes on the moorish style of Mudéjar in the same way that neo-gothic revived the gothic style, adding careful details and blending the monument with classical era elements. The reliefs on both sides of the structure represent agriculture, industry, commerce, and art. Above all, on the frieze, you can see the shields of the Spanish provinces. These adornments were made by various sculptors.
The mystery of the bats
One set of sculptures stands out as a curiosity; there are two bats that represent what used to be on top of the Barcelona's coat of arms. They are no longer relevant today as the bat was eventually removed from the Barcelona coat of arms before the twentieth century, leaving some tourists baffled to their significance... No one truly knows why the bat vanished from the coat of arms. Perhaps it was to do with the symbol's association with the Crown of Aragon... We can only guess!
Useful Information
Where: Passeig Lluís Companys
How to get there: Metro - Arc de Triomf (L1). Bus - 19, 39, 40, 41, 42, 51 and 55. Train (RENFE) - Arc de Triomf.
Other attractions in Eixample dret
National Theater

The Catalan NATIONAL THEATER, built by the architect Ricard Bofill, is covered by a c...

Casa Batlló

Casa Batlló is located on the prestigious Passeig de Gracia. It was designed by Gaudí.

La Pedrera

The CASA MILÀ, better known as "La PEDRERA", was built by Gaudí between 1906 and 1910.
Read more about Eixample dret ➯
Do you like this post?
Click here!

0/5 - 0 vote
Share your thoughts
Apartments in Barcelona
Related articles
Tired of reading about Barcelona? Find an apartment and stay there!