A vibrant LGBT movement
One day we hope we won't have to use the term gay-friendly, seeing as that should be the norm, but it's safe to stay that Barcelona is one of the most gay-friendly cities in Spain, and even Europe. It hosts multiple Pride parades, each considered to be amongst the most important on the Mediterranean. One of them is Pride Barcelona and it takes place in June.
If you come to visit the capital of Catalonia, ​​we will help you to find the best vacation rentals in barcelona. We offer apartments of different types, renovated and well furnished in all areas of Barcelona!
Festivals
Pride Parade Barcelona 2016

Jun

18

-

Jul

10

Come and enjoy the Pride Parade 2015 in Barcelona! Possibly the most important LGBT on the Mediterranean!



It's been celebrated for over 8 years to the max and today it attracts more than a quarter of a million people to the festival, both locals and visitors.
In addition, throughout the week, the organization offers a variety of things to do for all ages, from cultural sessions to solidarity activities.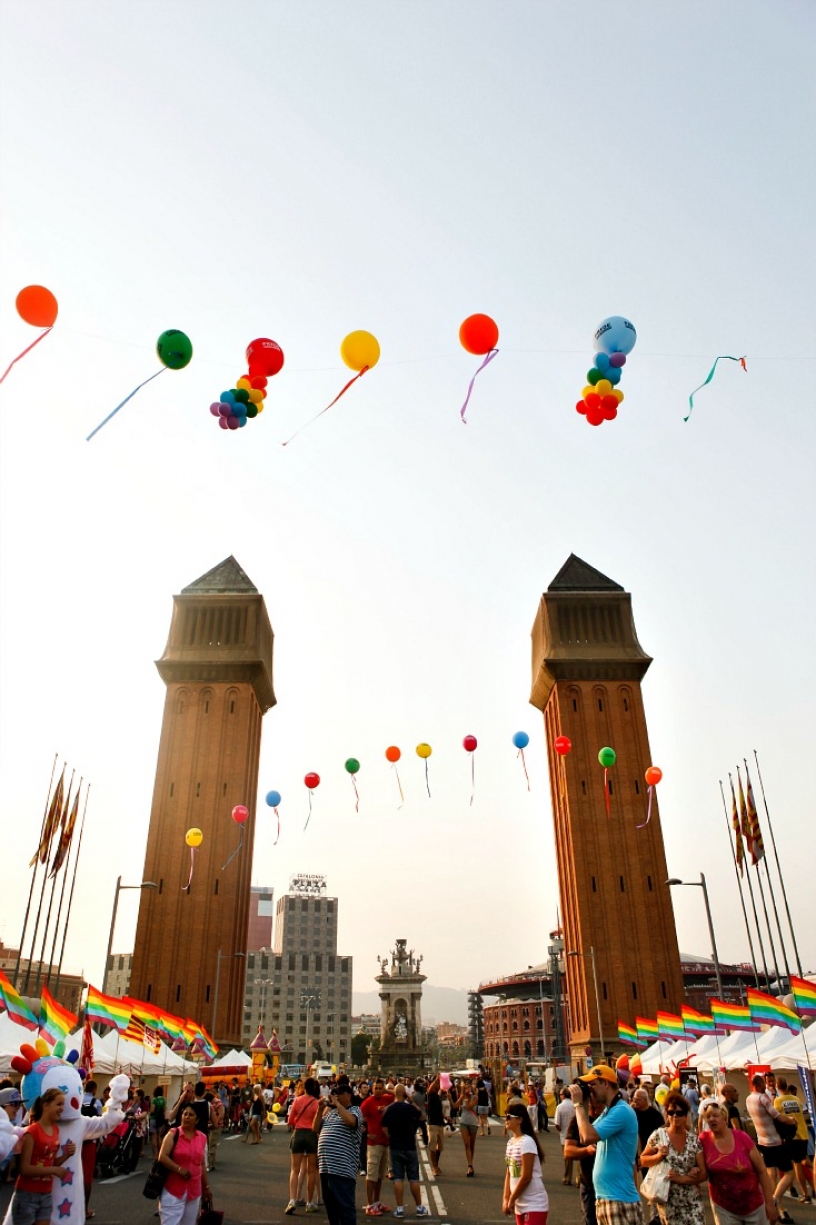 Plaça d'Espanya during Pride Barcelona
Also in summer, Barcelona celebrates the Circuit Festival , a huge leisure and cultural international LGBT festival. For a week, it has a host of activities organized at all hours, in addition to massive parties. Although not as large as Pride Parade, Circuit is by no means a small celebration either, with roughly 70,000 participants each year.
Excursions in Barcelona
To make the most of Barcelona and fill your trip with unforgettable experiences and emotions, we offer you the excursions through the Catalan capital organized by our friends - the GetYourGuide team. Choose your excursion and fall in love with Barcelona:
Tours
Obviously there's more to Barcelona than just parties, there's the culture, art, history, and beyond. If you'd like to explore the city in a personalised and gay-friendly manner, there are specialist tours from the likes of Rainbow Tours, the first agency in the city to offer tours and activities for the LGBT community in Barcelona.
They offer tours through the most emblematic parts of the city, and even delve into the history of gay rights in Barcelona. They have an extensive blog, so they can also help you plan your stay.
Accommodation
The Catalan capital offers a wide choice of pleases to stay, including gay-friendly hostals, the famous Hotel Axel (it's main attraction being the terrace), and more.
As the team at OK Apartment Barcelona, we are completely open-minded and have zero-tolerance for discrimination, with a large selection of our apartments in Eixample Esquerre neighbourhood of Barcelona, popular amongst gay visitors for its number of clubs. Take a look at our apartments in Eixample Esquerre.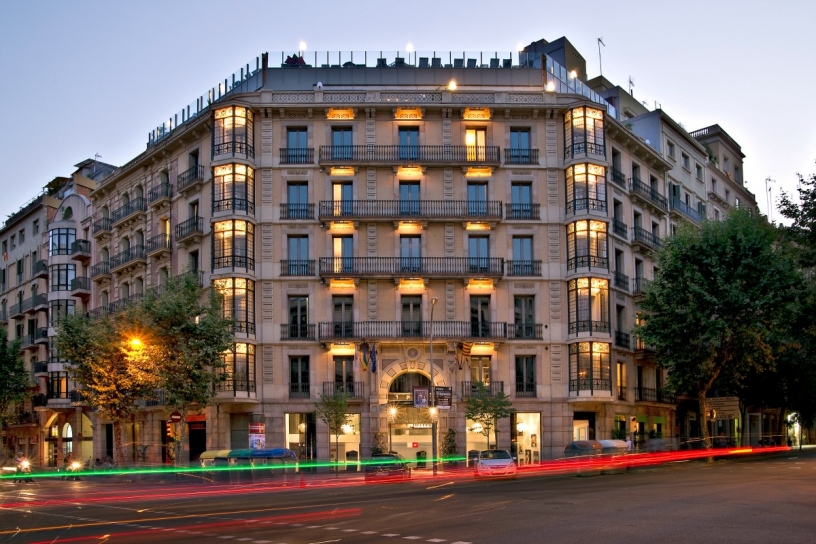 Hotel Axel
Nightclubs

Grupo Arena

For Him: Arena, the longest running club and now an symbol of Barcelona nightlife, it's also frequented by straight people. It is a transgressive and wild nightclub. The music is extremely varied, from classics to contemporary hits. It belongs to Grupo Arena (Arena Group), who also own other establishments like Arena Classic, Arena Dandy and Arena VIP.
For Her: The club Aire (Sala Diana) hails very nearby to the mother club and it's here that you will usually find various discounts and promotions.

Metro

Another classic local. This club pounds out electronic and pop music and is ideal for newbies to the scene. Its highlights include: the spectacular shows and the darkroom maze

Pervert

This club belongs to the Matinée Group and is one of the most modern. There are several rooms in addition to an amazing team of GoGo boys and waiters. It's quite exclusive and if you're a girl (whether you're straight or a lesbian) you'll have a very hard time trying to get inside.
Barcelona Gay Nightclub Map
Bars

DMer

Dedicated exclusively to women. Unlike the rest you'll find it uptown in the Sant Gervasi area.

La Concha

This bar opened in honor of the diva Sara Montiel, a spanish singer, actress, and gay icon. The bar is decorated with iconography dedicated to her. There is a chill out ambience in the evenings.

Punto Barcelona

A classic gay bar for the younger generation in a spacious local that attracts many tourists. It also hosts artist exhibitions.

Sazzerak

Located in the heart of Gayxample, it's a beautiful bar which also serves as a restaurant.

Strass

A fun bar that's known for its encouragement for transvestites, drag-queens, and themed parties.

Tatu

Another bar in Gayxample with a dark room for the more daring! It also features a garden terrace.

Átame

A spacious and welcoming bar that largely plays Spanish music. Girls are welcome too!
Barcelona Gay Bar Map
Saunas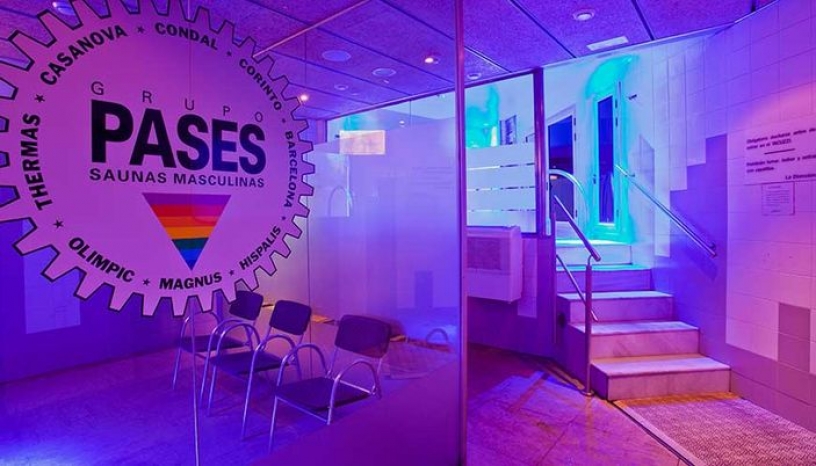 Sauna Casanova
Casanova

Featuring 2 video rooms, 2 saunas, 2 steam rooms, massages, 2 bars (one with a chillout zone), 1 jacuzzi, 1 jacuzzi-pool, cabins and private rooms, a room with sling, and a labyrinth cruising area.

Condal

It's found on in a little alleyway, so it's very discreet. It offers practically the same features as Casanova, but is known for its Leather/Bear parties and its jacuzzi for up to 12 people.

Corinto

In front of Plaza Catalunya and Las Ramblas. Recently reformed and fully equipped, it stands out thanks to the spacious and comfortable bar with views where you can enjoy pizzas, sandwiches, and salads.

Thermas

Large sauna with three floors. It has all the features you'll find in most of the other clubs as well as a jacuzzi pool for up to 25 people and a 24 hour bar/restaurant.
Barcelona Gay Saunas Map
Do you know more places or have been to one of these locals? Share your experience with us!
Beaches
Like any city, Barcelona has areas regularly visited by the gay community, although all areas are equally welcoming, as is the case of the beaches. The most famous and gay-friendly would be the Mar Bella, located in the Poble Nou district.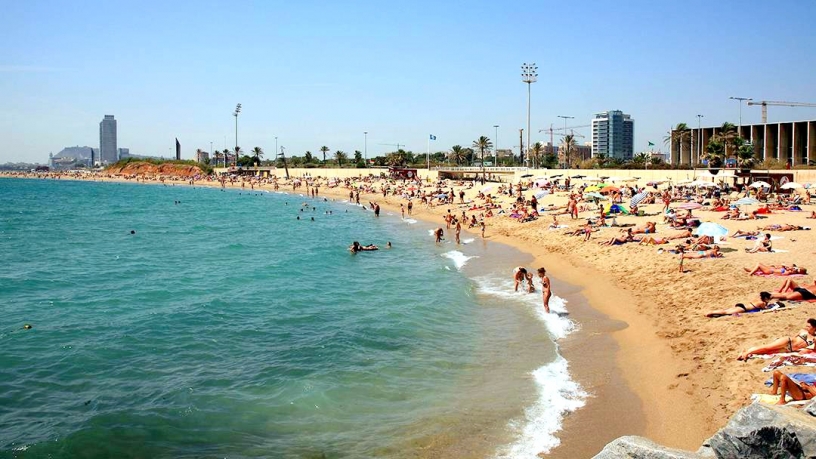 Mar Bella Beach
Now, go enjoy Barcelona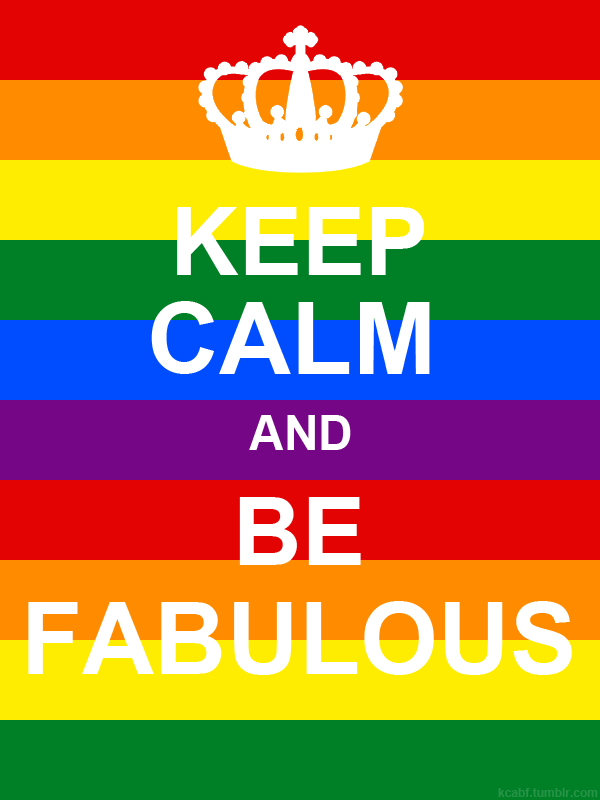 Be fabulous