Eixample Dret
(Districts)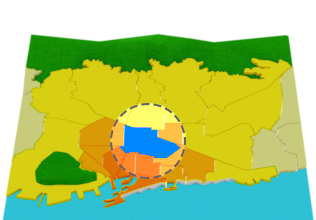 Eixample Dret — A neighbourhood full of modernist apartments
Eixample Dret means 'Right Extension' in Catalan. As the name suggests, it's the right-hand side of the Eixample district. This is a residential area with a high quality of life, especially near Passeig de Gracia and Plaça de Catalunya. Its central location in Barcelona combined with fluid public transport allows you to get to any part of the city in very little time.
In this article we show you a video in which you'll discover the Eixample Dret neighbourhood through the experience of the locals. We also tell you the reasons why you'd want to stay here, attractions you can visit, great places to eat and where to shop. If you're a student, then you'll also be happy to know where to find the libraries, quiet parks to study or be active, and where to practise sports.
Video presentation of Eixample Dret
If you come to visit the capital of Catalonia, ​​we will help you to find the best apartment in Barcelona. We offer apartments of different types, renovated and well furnished in all areas of Barcelona!
Why Stay Here?
Staying in Eixample Dret is an option with many advantages, but perhaps the most obvious is its ideal and central location. The type of accommodation in this zone are classy high-ceiling flats in buildings that feature grandiose entry halls and hints of modernism. There is no better place to discover Barcelona's modernist architecture and you can even stay in a modernist building by staying here for yourself. It has long been the home of Catalonia's middle-high class who enjoy a good standard of living with many bars and restaurants on every corner. It's also the perfect location for families visiting Barcelona.
If you want to stay in a zone with good public transport, that's quite peaceful, and is safe at night, well then you might just want to stay in Eixample Dret. We have a selection of rent-per-month apartments in Barcelona that may interest you.
Attractions

Casa Batlló and Casa Ametller
Eixample Dret is a neighbourhood that's bursting with artistic modernism represented by such prominent buildings such as La Pedrera, Casa Batllo, and Casa Ametller.
Strolling through the zone will put you face to face with many points of interest; like the central Plaça Catalunya, the Sagrada Familia, and Passeig de Gràcia, which is considered one of the most beautiful avenues in Europe.
Eixample Dret is home to various UNESCO World Heritage declarations made in 1984: The first is La Pedrera by Antoni Gaudí . Another is Hospital de Sant Pau,, which is located close to yet another World Heritage Site called the Sagrada Familia. This basilica is one of the most famous in the world, and more than 3,000,000 cross through its doors every year, this makes it the most visited tourist building in Spain.
One attraction that's usually overlooked in the area is the Monumental Arena. This was where the last ever bullfight was performed in Catalonia before the long-overdue ban. There are also other hidden gems, like the Egyptian Museum that features artefacts from ancient Egypt.
Information for students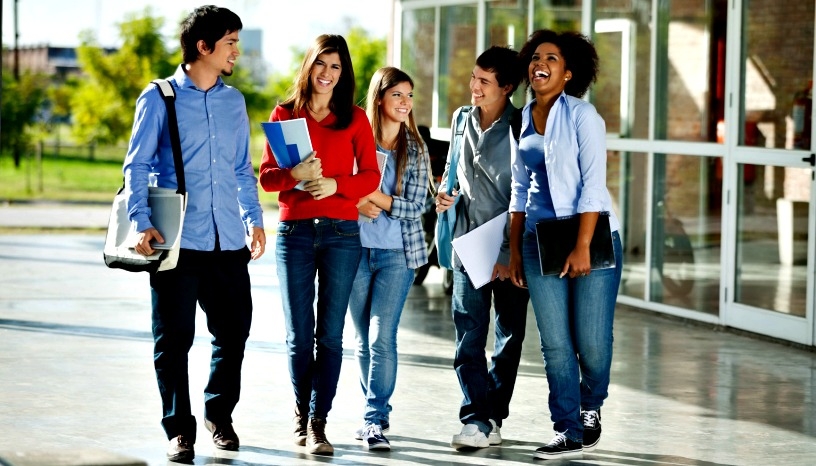 Students at a campus
Eixample Dret is one of the best areas for students in Barcelona. The main reason being its central location sets you close to any part of the city by public transport. So, if you are thinking of coming to study in Barcelona or are already coming, take a look at our selection of student apartments in this neighbourhood. There are a large number of municipal libraries such as the Arus library, Comerç i Turisme library, Sofia Barat library and Fundació Antoni Tapiés library. Apart from these public libraries, you can also find several universities and faculties in this neighbourhood with their respective libraries, such as the library at Universitat Oberta de Catalunya del Barcelonès's Center of Support, Institut de Ciències Polítiques i Socials, and UPF Barcelona's School of Management.
Eixample Dret has various public sports centres with high-quality sports facilities for teams and individuals. The most known centres in the neighbourhood are Club Esportiu Sant Joan Maristes and Institut Jaume Balmes.
Alternatively you could use the great outdoors as there are various parks and gardens where you can play different sports… or just read under the sun. They include Jardins de la Torre de les Aigües, Jardins de la Reina Victoria and Jardins del Palau Robert.
Where to Eat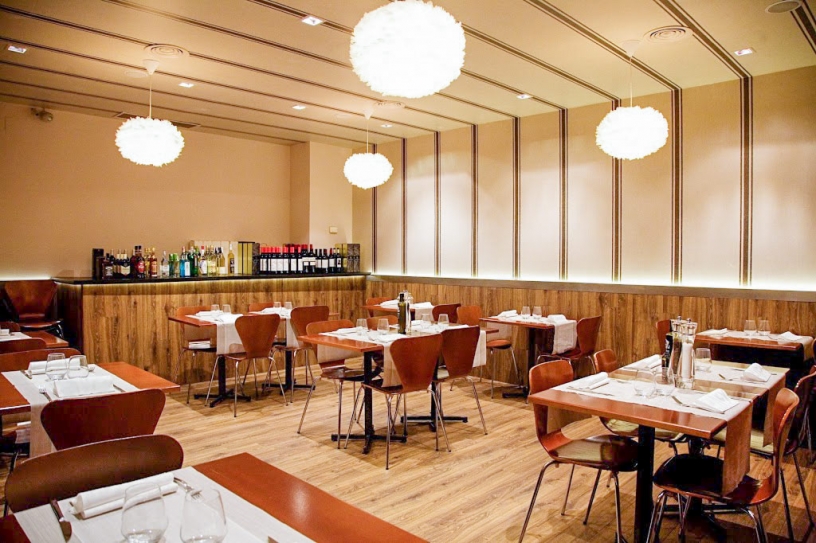 La Garriga
There are a lot of restaurants in this area that offer cuisine from around the world. We recommend visiting Garriga, which is a place that specializes in artesian Catalan produce. You can also always try Cerveceria Catalana, a popular tapas restaurant. Just make a reservation first because it's almost always full.
If you like pizza, then El Racó has plenty of Mediterranean offerings that will appeal to all tastes. The quality-price ratio is surprising for these simple and healthy dishes.
You can always try something a little different by visiting Café Laie, a library with a café and terrace on the upper floor. Healthy food with a Mediterranean spin.
Shopping

Mango on Passeig de Gràcia
If you love high-street shopping then you're going to fall head over heels in love with Passeig de Gràcia, where you can find all sorts of designer brands, including Chanel, Tiffany, Burberry, Vinçon, Adolfo Dominguez, and Loewe. There are also more affordable options, like Zara and Mango.
If you're looking for food, then there are various Mercadona supermarkets around. You can find a wide range of products, for example if you have food intolerances, there are many gluten-free and lactose-free products.
There are many specialist shops in the area too, from butchers to sweetshops. For that extra special something, visit a gourmet shop like Colmado Múrria with its beautiful Modernist style.
Excursions in Barcelona
To make the most of Barcelona and fill your trip with unforgettable experiences and emotions, we offer you the excursions through the Catalan capital organized by our friends - the GetYourGuide team. Choose your excursion and fall in love with Barcelona:
Getting Around
L4 - The Yellow Line
Eixample Dret is easy to access on foot or by public transport, there are options to take you to practically any point in the city.
L1 red line at Catalunya, Urquinaona, Arc de Triomf, or Marina will take you to Plaça d'Espanya close to Montjuïc.
L2 purple line at Passeig de Gràcia, Tetuan, Monumental, or Sagrada Familia can take you between the Sagrada Familia and the city centre.
L3 green line at Catalunya, Passeig de Gracia, or Diagonal will take you up to Park Guell or down to the sea.
L4 yellow line at Urquinaona, Passeig de Gracia, Girona, or Verdaguer will take you to the beach.
L5 blue line at Diagonal, Verdaguer, Sagrada Familia, and Sant Pau/Dos de Maig will take you to Sants Train station.
Eixample Dret is especially recommended for those who choose to arrive by from Girona airport, the bus that connects the airport to Barcelona departs and arrives at Estació del Nord, which is right next to the Arc de Triomf.
Other images
Attractions in Eixample dret
National Theater

The Catalan NATIONAL THEATER, built by the architect Ricard Bofill, is covered by a c...

Casa Batlló

Casa Batlló is located on the prestigious Passeig de Gracia. It was designed by Gaudí.

La Pedrera

The CASA MILÀ, better known as "La PEDRERA", was built by Gaudí between 1906 and 1910.
Do you like this post?
Click here!

5/5 - 1 vote
Share your thoughts
Related articles
Tired of reading about Barcelona? Find an apartment and stay there!