1. The Sun is Shining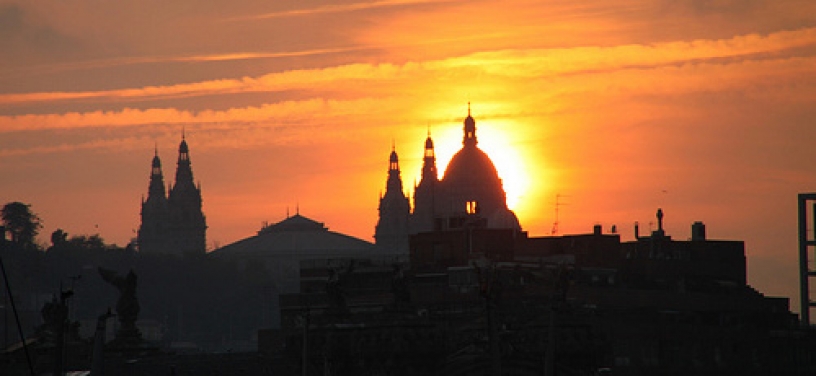 Sunset
If you're from a country like the UK, then Barcelona is practically sunny all year around (though technically that's not true because if it didn't rain here at all it would be a desert city). During the months like January and February, rainy days are pretty scarce and highs reach a decent 15º, so you'll hardly be shivering.
If you are coming to study in Barcelona we advise you to look at our student accommodation in Barcelona.We offer apartments of different types, renovated and well furnished in all areas of Barcelona!
2. The Sea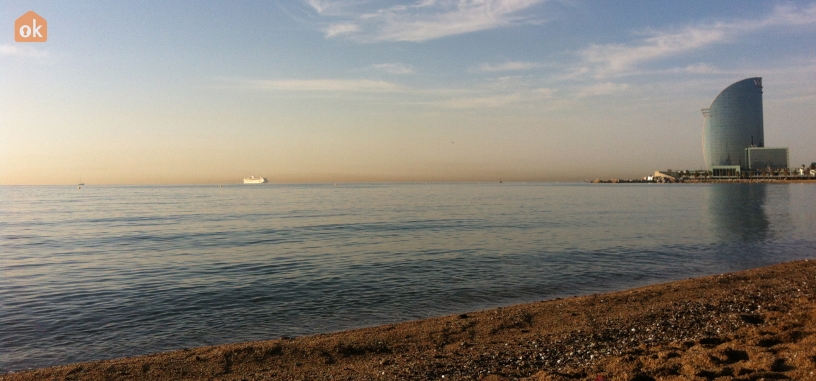 Barceloneta Beach
The Catalan coast is perfect for a refreshing swim in the summer and to get a tan that will make everyone envious ;). And when the summer passes, the beaches are peaceful places, ideal for a romantic stroll as you gaze upon the sun rising over the Mediterranean. During the weekends there's nothing better than to have a cheeky beer or three on one of the beaches or a volleyball game that will make your life feel like a constant vacation, even after a day of work.
Excursions in Barcelona
To make the most of Barcelona and fill your trip with unforgettable experiences and emotions, we offer you the excursions through the Catalan capital organized by our friends - the GetYourGuide team. Choose your excursion and fall in love with Barcelona:
3. The Surroundings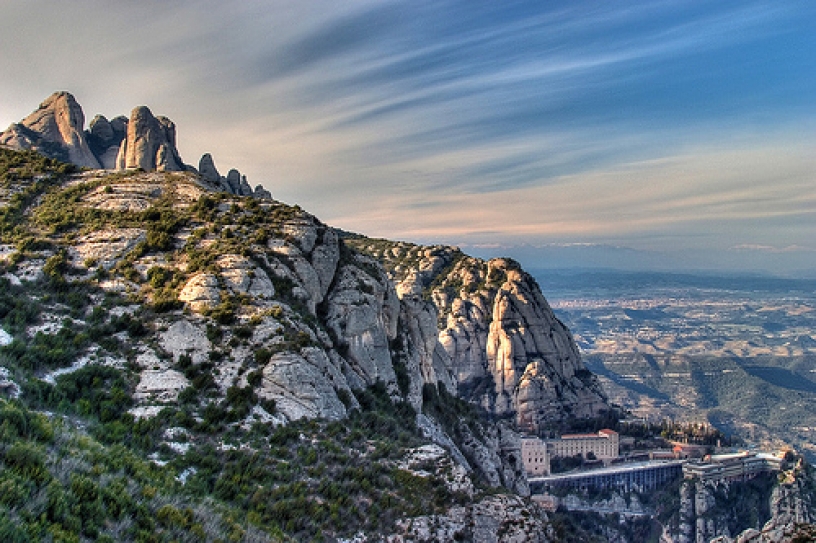 Montserrat
Barcelona is a city for all tastes. If you prefer pure nature to urban beaches then that's not a problem, because you have the majestic Montserrat at just 50km away, amongst the other beautiful landscapes that surround Barcelona like the countless Medieval villages that scatter the zone and are all within just a short train journey away. Heck, even the nearby cities are worth your time. Make a visit to Badalona or Sitges. Think you're going to run out of things to see eventually? Well, you still have the entireCosta Brava to discover next door, which is home to yet more beautiful landscapes, Medieval villages, and beaches. You're basically sorted for life.
4. Always a Celebration!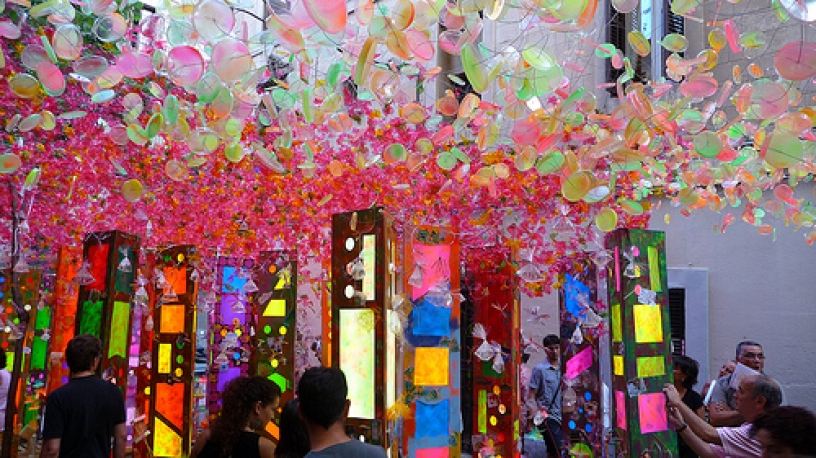 Festival of Gràcia
Barcelona is a lively city and if you look in the right places, there's always a party. Each summer it's worth noting the district festivals where each district in the city celebrates for a week in their own way. The most famous is the Grácia festival in which the streets are filled with colour and energy for an entire week. There's also the unmissable Mercè Festival. With strong traditions like Correfocs, fireworks, concerts, and a whole bunch of activities throughout the city. You can count on the fact that in Barcelona there's always an event on.
5. Nightlife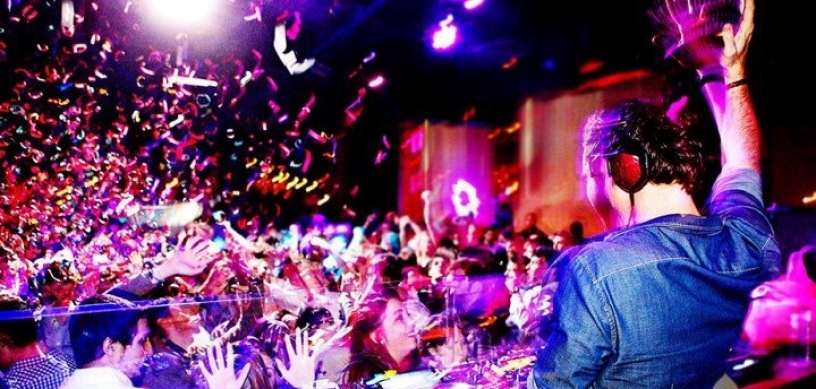 Nightlife
If you don't want to sleep, then Barcelona doesn't either! Any great night out starts in Raval or the Gothic Quarter before eventually ending up at Port Olimpic where the nightclubs stay open until as early as 6AM the next day. If you feel like have a more chill night out though, there are plenty of options like live concerts and jam sessions, and more.
6. Gaudí, Miró and many more...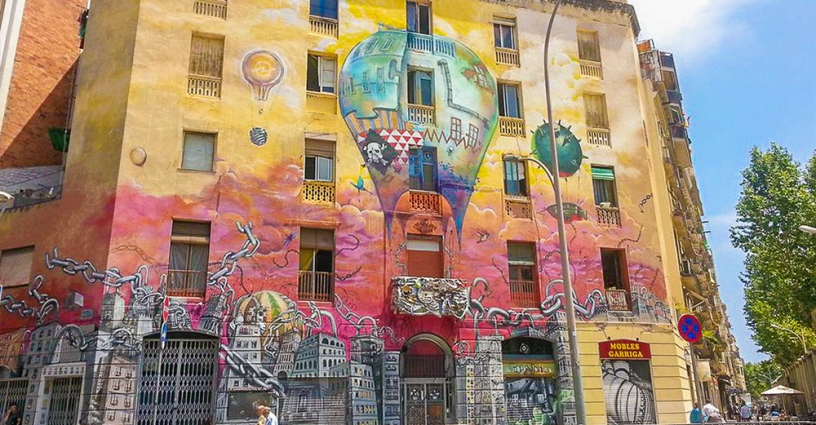 Street Art
It's not all mindless partying either. There's the art and culture of the city from the museums, right down to the street art. The city is famous for the many works of art by Gaudí and Miró, but it does of course go beyond this, with countless museums to be found around the city, like MACBA.
7. Green Zones for Relaxing

Ciutadella Park
The Catalan capital, with over 100 green zones is without a doubt a "green" city. Among the most famous parks that can be found are Park Güell and the Ciutadella Park, a site of many cultural events. Moreover, Barcelona is surrounded by national parks, like Montseny and Collserola, where you can go on excursions and hikes.
8. A City Made for Walking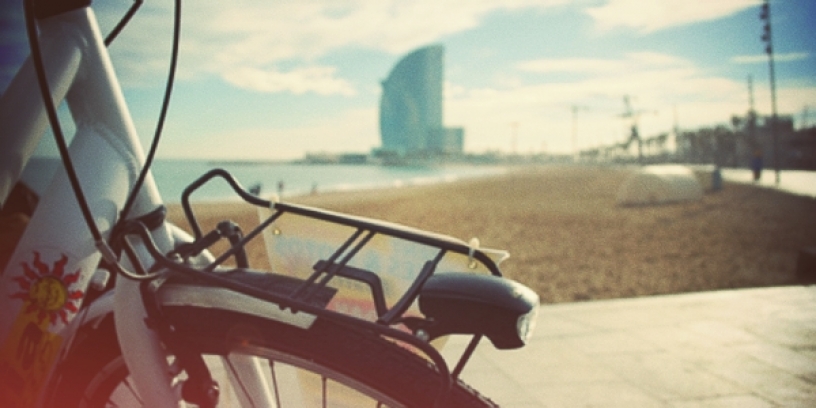 Bike ride
As a sustainable city and is perfectly sized for navigating without a car. Thanks to the many bike lanes and climate, it's the ideal place to take a stroll or a bike ride. There's no better place to cycle down than parallel to Barceloneta. The city has a cycling scheme for residents which you can get more information about how to use here.
9. Tapas and Beer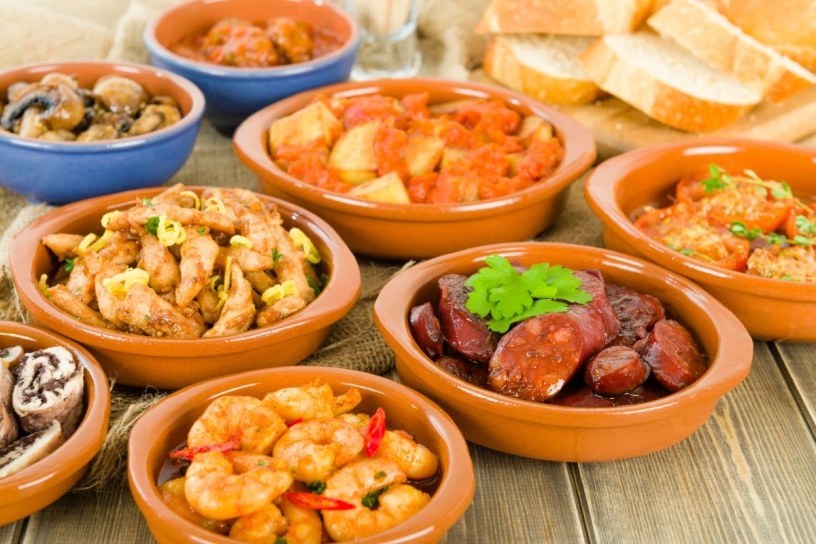 Tapas
Drinking a cold beer has never been so refreshing, and here you can help it all down with some tapas. Patatas bravas, pan con tomate, prawns and fried calamari are just some of the dishes you'll find on the city's bar terraces. Tapas is just one of the many types of food you must try in Barcelona. Traditionally in Spain you get a free tapas dish with your drinks, a practice that's not so common in Barcelona but certainly possible to find in these tapas bars and restaurants.
10. Culture and Catalan Traditions
Castellers
If there is one thing that put the cherry on top of Barcelona, it's the locals; the Catalans. A unique and liberal bunch that take pride in their culture and maintain their traditions. Typical examples of Catalan culture include the 23rd of April (St George's Day) which is called Dia de Sant Jordi and is a day for lovers. There are also the Castellers, the human towers pictured above, and the Sardana dance that takes place regularly on the streets and Plazas of Barcelona.
Still don't think the perfect city exists? Well to top it all off, Barcelona isn't an expensive place to live either. Take a look at this infographic ;)