In the Catalan capital, one can hear all kinds of live music. The number of locations throughout the city is staggering. You can attend a small jam session or find a concert of Balkan music while enjoying a beer sitting on a comfortable couch or taking a cocktail at the bar. In Barcelona you will find hundreds of bars and alternative clubs, serving up good music and relaxation.
If you are coming to study in Barcelona we advise you to look at our student apartments in Barcelona.We offer apartments of different types, renovated and well furnished in all areas of Barcelona!
Soda Acústic Bar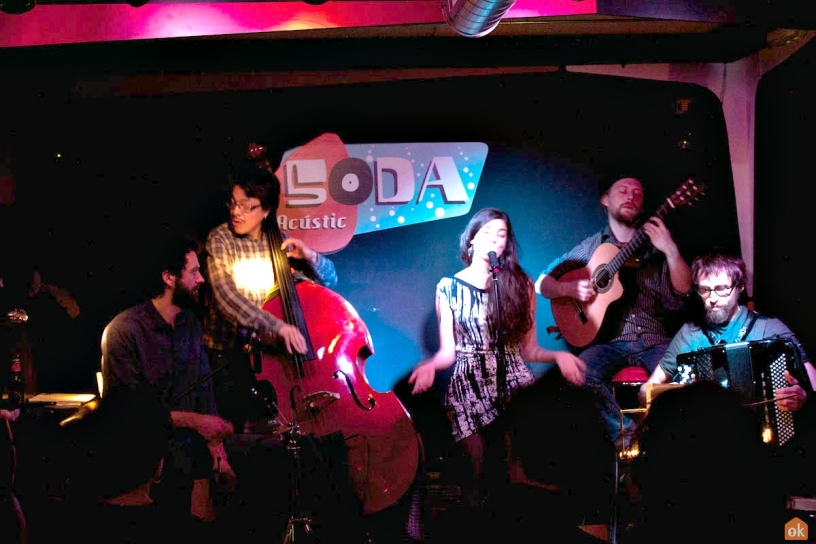 Soda Acústic Barcelona
This bar was opened a few months ago and is located in the bohemian district of Gracia. It was created with the idea of becoming the meeting point for new musical tendencies and above all; to experiment. Here you'll find artists invited from all over the world of different backgrounds and cultures. Listen to the sounds of manouche jazz, Blakan music, Mediterranean, Latin American, and more.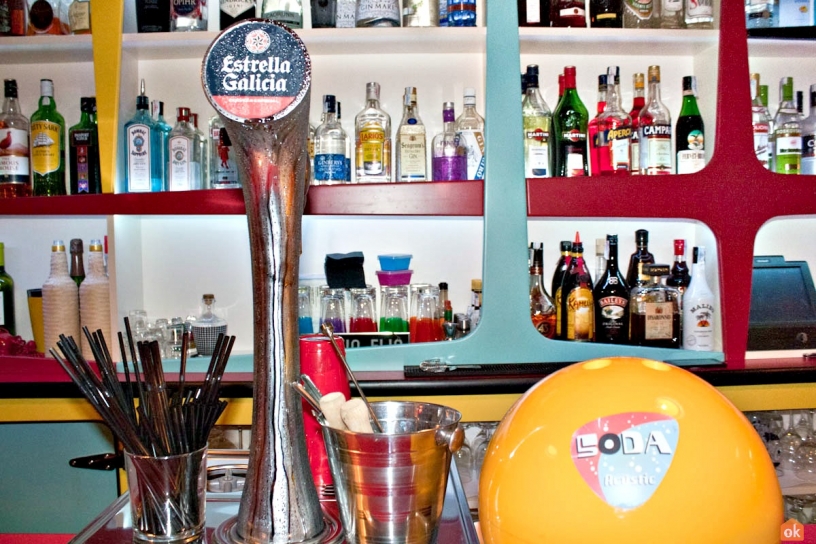 Soda Acústic Barcelona
The concerts take place every week from Wednesday to Sunday and each night is different; Rock & Roll, Mambo, Soul, Funk, Caspa, Garage, Exotic, Swing, Rumba, Afrobeat, and more! Their intense musical line-up will transport you to the most remote corners of the world. A musical universe enriched by continuous research of emerging artists and with the participation of different groups and movements promoting new musical styles.
The locale can be found on Carrer de les Guilleries 6. It is open Wednesday, Thursday, and Sunday from 20:30h to 2:30h ; and Friday and Saturday from 21:00h to 3:00h. Admission for the evening is €5 including a drink (a glass of wine, beer, or soft drink). They also offer delicious snacks with the drink; small pieces of arabic bread flavored with spices. Yum!
The room features a retro style and has a lovely bar where you can sit on comfortable sofas and enjoy a beer. It has a capacity for eighty people and there is a small stage where artists perform concerts! The place is very cozy and has a strong style. Check out the Soda Acústic website and sign up to the concerts that interest you!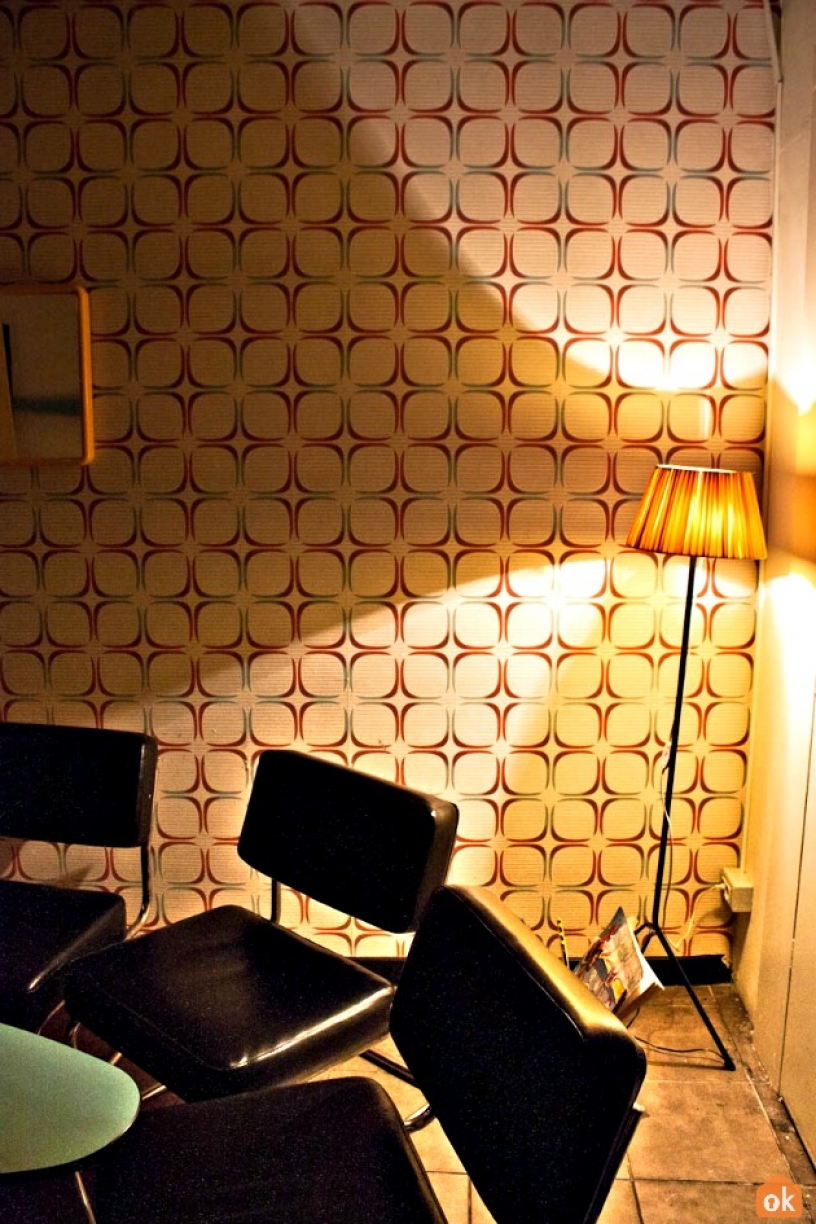 Soda Acústic Barcelona
From Gracia I leave to the city centre where there are a tonne of venues and bars for some good music.
Jazz Si Club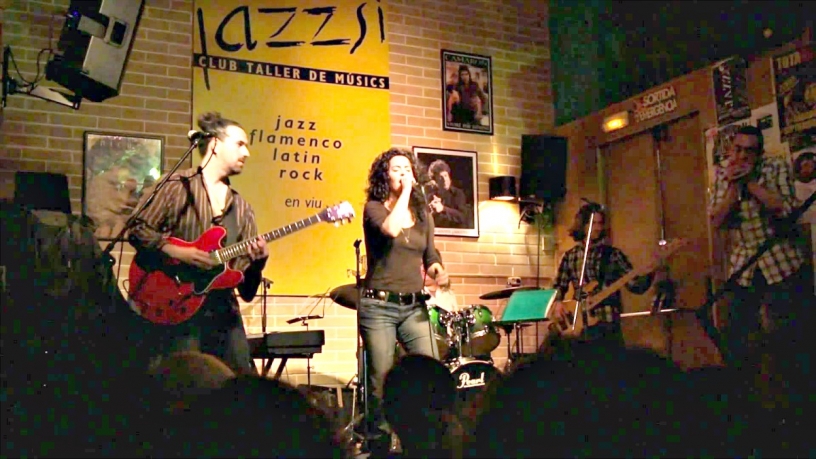 Jazz Si Club
This jazz club is located on Carrer Requesens, 2 in the neighborhood of Sant Antoni. It is a small locale with lots of people. Each night of the week you can catch live music from jazz to rock and flamenco to blues . The atmosphere is very relaxed, intimate, and creative. Open 18h to 23h, the price of admission ranges from €5 and €8.
It is run by the Taller de Musics and in recent years has become a benchmark for musical experiments. Thursday night, for example, is dedicated to the Cuban music and on Friday you can see a Flamenco show. If you really like Flamenco, then you can book an apartment with us and you'll get a free entry and drink to the show at Palacio del Flamenco, with our exclusive Flamenco show discount coupon. Sunday is the most attractive day with jam sessions and if you play an instrument, you can bring it and join the musicians on stage. Visit their website for more information.
Sidecar and Pipa Club
There locales are found in the Gothic Quarter in the ever central Plaça Reial. At Sidecar you can catch the sounds of indie rock with concerts starting roughly at 22:00. It has is divided over two floors - the first with a bar and concert stage, and the basement with a club. The entry varies widely depending on the day and who's playing.
On the other hand Pipa Club is a place that not many know as it's hidden and is even "kept secret" thanks to its roots as a pipe-smoking club. It is divided into various halls where you can enjoy music for all tastes.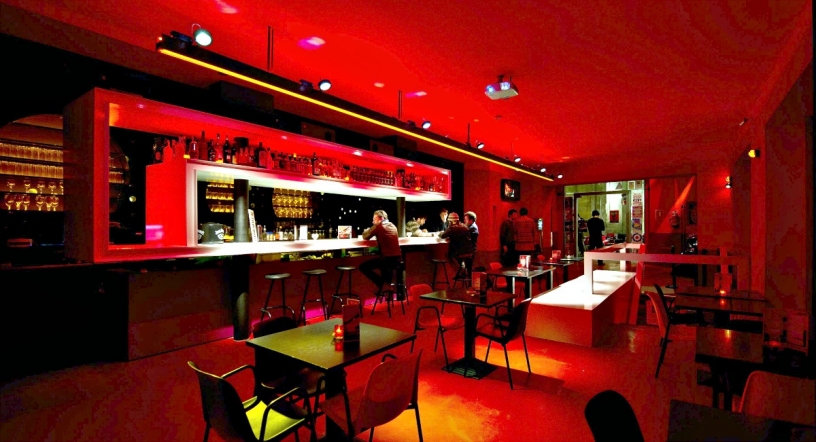 Sidecar
Excursions in Barcelona
To make the most of Barcelona and fill your trip with unforgettable experiences and emotions, we offer you the excursions through the Catalan capital organized by our friends - the GetYourGuide team. Choose your excursion and fall in love with Barcelona:
23 Robadors and Big Bang
Time for us to head to Raval where we find 23 Robadors and Big Bang. In the former there are flamenco and jazz concerts. Entry is free and the restaurantis open every day from 22:00-2:30, except Mondays.
Big Bang, on Carrer d'en Botella, 7, offers space for emerging artists very Thursday, Friday, and Saturday nights. On other nights it's another place to take part in jam sessions.
Sala Monasterio
Onto Villa Olímpica where together with the sea we find the famous Sala Monasterio. There are concerts every day hereand on Tuesday nights it's dedicated to Dub Jam Session. Visit their facebook page to stay informed.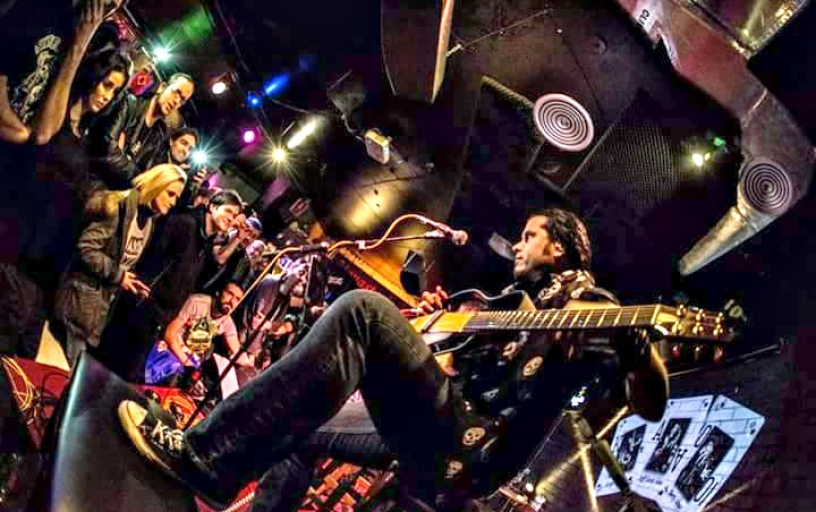 Sala Monasterio
Sala BARTS
Finally it's off to Poble Sec along Avenida del Paral.lel, 62, home to Sala BARTS. This place is just a little different from the others, owing to the fact it is bigger and is separated distinctly into two music venues, one smaller where local bands place and one larger for more famous national and international performers. You can see more info on the venues on their official website and visit here to see the line-up at the smaller venue (Barts Club).
From small underground clubs to large concert venues... Here in Barcelona there are three very well known places where the huge international acts like to attend. You can forget about sitting on the couch while sipping a cold beer. These are more the standing with a warm can type venues!
Jamboree

Jamboree Barcelona
Easily the most famous jazz club in the city. It's found on Plaza Reial by Las Ramblas for this reason alone it's famous amongst visitors from around the world and explains why it's so well-known. They primarily deal with jazz, blues, and latina music from national and international acts, also giving space for emerging artists. It feels modern and multi-cultural and the quality of music is always excellent.
In general, the concerts take place every day from 20:00 to 23:00 and the cost depends on the act, generally though it's nothing that will make you eyes water at €10 - €20. After the concert you're free to stick around all night to dance to the after-show soundtrack. Their website can be found here! ;)
Razzmatazz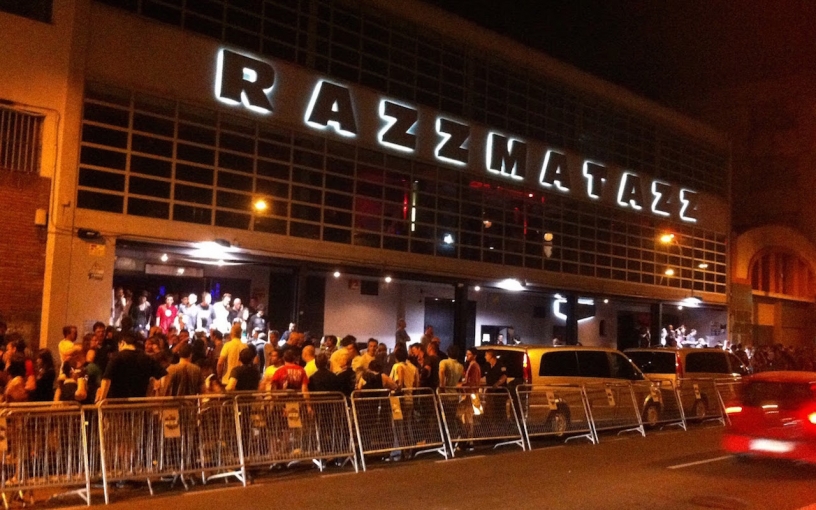 Razzmatazz
Ready to visit the most famous nightclub in Barcelona? If you love rock music, then gosh, is this the place for you because it just so happens to also be home to one of the most famous concert venues of Barcelona. International artists are no strangers to this stage, as well as some local acts too. You'll find it in an old factory in the neighbourhood of Sant Martí on Carrer dels Almogàvers, 122 (close to Torre Agbar). This huge place is divided into5 concert halls attracting attendees of all ages and from all over the world.
Concerts take place between Tuesday and Saturdays, while the club is open on Fridays and Saturdays from 0:00 to 6:00. Entry costs about €15 but in the case of international concerts that can reach as much as €30. It's easy to get tickets, because you can buy them in advance at any FNAC store (there is one on Plaça de Catalunya in the city centre). Consult their website for the programme.
Sala Apolo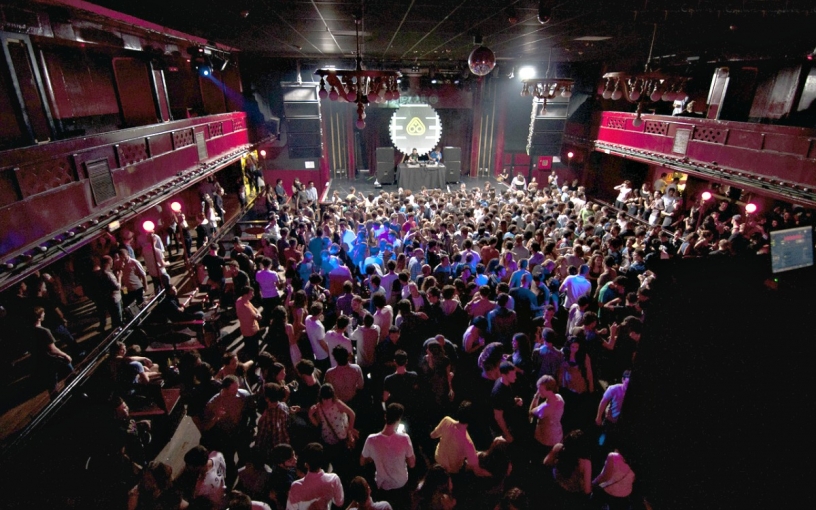 Sala Apolo
This concert hall can be found in Poble Sec on Carrer Nou de la Rambla, 113. The place is has become known in recent years as the place to be for indie music in Barcelona, but it also offers performances in rock, electronic, reggae, folk. Here there are concerts from international acts to young talents. The price varies a lot so it's always good to consult ahead here.
The venue itself is very unique, once a theatre, conserving the side balconies, gallery, and decór just as it was - wood and red velvet. It's another location where once the concert stops, the party starts with DJ Sessions and dancing until the early morn'. Their website can be found here for more information on upcoming acts
So for fans of live music, if you know any other place in Barcelona whether it's well-known or a hidden-gem, leave a comment and I will add it to the list. One last piece of advice, always try to look at the Facebook pages of the venues first, they are usually more up-to-date than the websites themselves! If you're more of a dancer than a listener, you'll definitely want to visit one of the clubs and bars that let you learn to salsa dance for an incredibly fun night out!