The Olympic ring
(Stadium / Sports Facilities)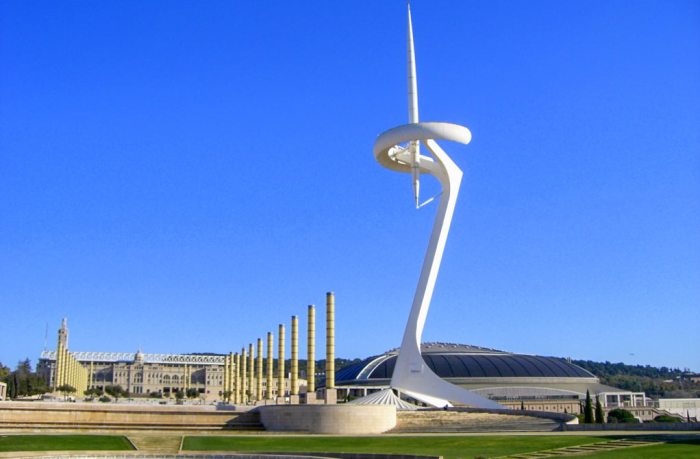 If you come to visit the capital of Catalonia, ​​we will help you to find the best apartment in Barcelona. We offer apartments of different types, renovated and well furnished in all areas of Barcelona!
The so-called Olympic Ring of Montjuïc was the nerve centre of the 1992 Olympic Games in Barcelona and was the main area out of the four Olympic areas of the city. It was here that the most exciting moments of that magical summer were experienced, when Barcelona became the world capital of sport and coexistence.
Buildings
The renovated Olympic Stadium: The home of the opening and closing ceremonies and the athletics events.
Palau Sant Jordi: A marvel of design and technology by Japanese architect Isozaki. It hosted indoor sports like gymnastics and handball.
Torre de Telecomunicaciones: This communications tower was designed by Santiago Calatrava as a means to broadcast the olympic games. It works like a giant sundial, projecting the time onto the nearby Europa Square.
Bernat Picornell Pools: Hosted the swimming events and every ten years hosts the 2013 World Aquatics Championships
. (See more pools in Barcelona).
The Olympic Museum: Dedicated to sports and the 1992 games.
How to get there
Metro: L1 and L3, Plaça de Espanya.
Buses: 50 55 61 25 193 125
Barcelona Bus Turístic: Blue Route from Pl. Catalunya or Pl. Espanya
Funicular de Montjuïc: Change at metro station Paral·lel to catch a cable car.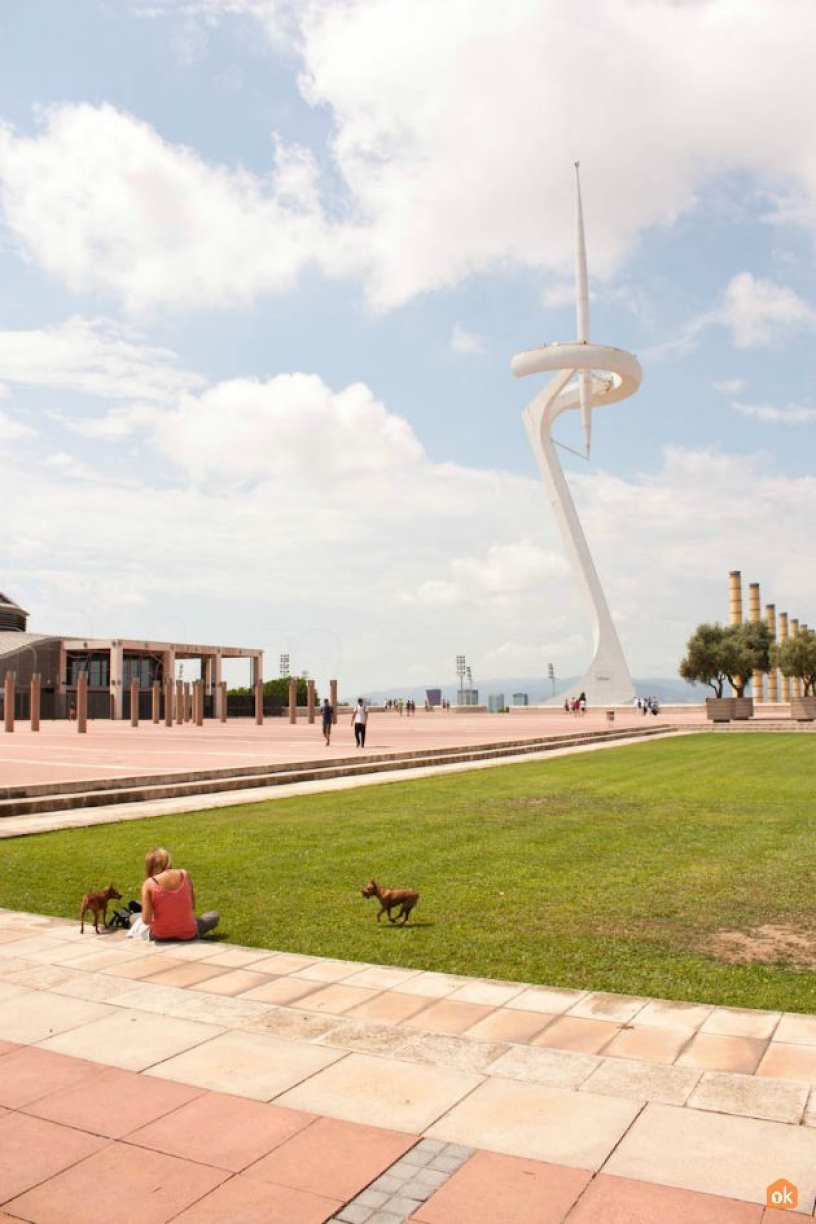 The Olympic Ring
Excursions in Barcelona
To make the most of Barcelona and fill your trip with unforgettable experiences and emotions, we offer you the excursions through the Catalan capital organized by our friends - the GetYourGuide team. Choose your excursion and fall in love with Barcelona:
Other images
Other attractions in Sants
Do you like this post?
Click here!

0/5 - 0 vote
Share your thoughts
Apartments in Barcelona
Related articles
Tired of reading about Barcelona? Find an apartment and stay there!