Fira de Barcelona - Montjuïc
(Building / Construction)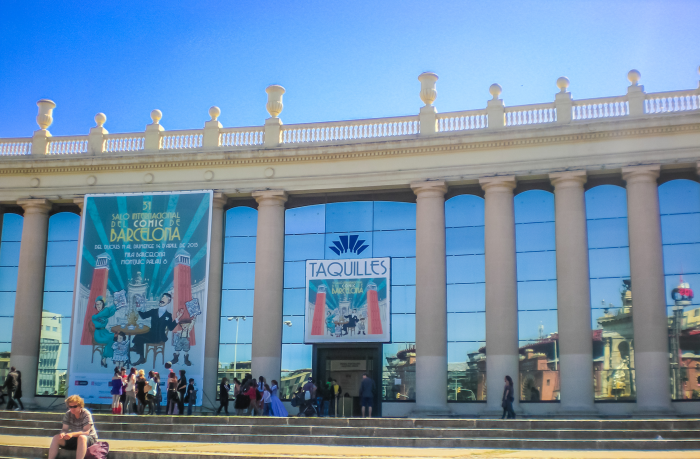 Fira de Barcelona is one of the most important trade show centres in Europe and is split into two buildings one on Montjuïc and the other on Gran Via. Since opening in 1932, it has been the preferred hub for a whole variety of fairs, expositions, and congresses.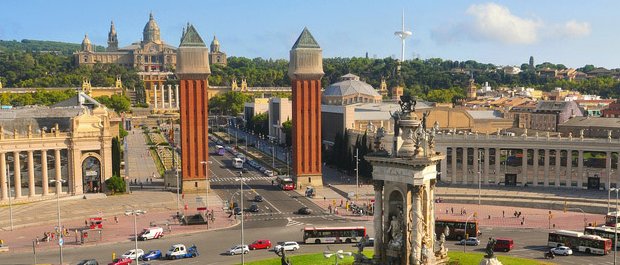 A Special Place for all Manner of Events
The centre is the largest trade show complex in Spain and one of the largest in Europe. So, it's no wonder many business travellers choose to stay nearby. Many of the events that take place behind its doors are held on a global scale, with visitors from countries all over the world travelling to Barcelona for the sake of the trade shows here. This means that the space is prepared to accommodate all types of events.
The exhibition spacec combined over the two locations totals just shy of 400,000 sq metres, with the Montjuic exhibition centre coming in at 165,000 sq m. Though it's slightly smaller than the one of Gran Via, Fira de Montjuïc is much easier to access by public transport as it's beside Plaça d'Espanya.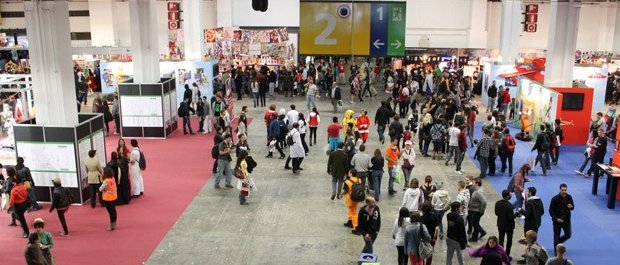 What can you Visit at the Fira of Montjuïc?
The Fira celebrates around 70 expositions every year, bringing together 30,000 companies and around 2.5 million visitors to the city. You can see a list of the specific events at the Fira de Montjuïc on their website.
While the most popular event that takes place, the Mobile World Congress, takes place at Fire de Gran Via due to needing the larger capacity. Fira de Montjuïc is still the venue of choice for many of the other events such as the International Motor Show, International Comic Convention of Barcelona, and Seafood Barcelona.
What's more is that the Fira has a clear international reputation, with 43 offices around the world. Participants and visitors come from around 200 different countries to the events held here. The boost to business and international trade is their main objective.
Where: Av. Reina Maria Cristina
How to get there: Metro - Espanya (L1 and L3), Buses - 79, 9, H12, N1, N2, N13, N14, N15, N16, N17, 37, 46, 65, 79, 91, 109, 165, A2, CJ, L70, L72, L94, 27, N0, Aerobús, Rail - L8, S33, S4, S8, R5, R6, R50, R60
Schedule and Prices: Dependent on the event
Accommodation: You can stay close with our list of apartments close to the Fira
Other attractions in Sants
Upcoming events in Fira de Barcelona

Feb

25

-

Feb

28

Mobile World Congress 2019 Mobile World Congress is easily the biggest mobile event in the world. Don't miss it.
Mon

25

Feb
Thu

28

Feb
Fira de Barcelona,

Mar

22

-

Mar

24

B-Travel Tourism Fair Do not miss the re-branded Barcelona tourism fair.
Fri

22

Mar
Sun

24

Mar
Fira de Barcelona,

May

11

-

May

19

Automobile Barcelona If you like cars or are thinking about buying a new one, then attending the Barcelona International Motor Show...
Sat

11

May
Sun

19

May
Fira de Barcelona,
Do you like this post?
Click here!

3/5 - 1 vote
Share your thoughts
Apartments in Barcelona
Related articles
Tired of reading about Barcelona? Find an apartment and stay there!