Picasso Museum
(Museum)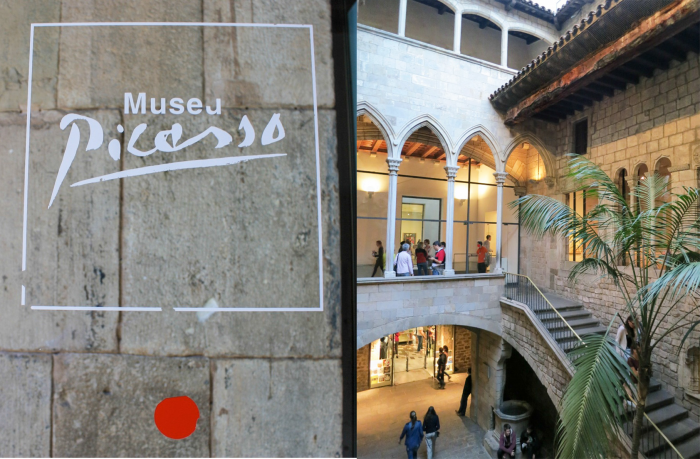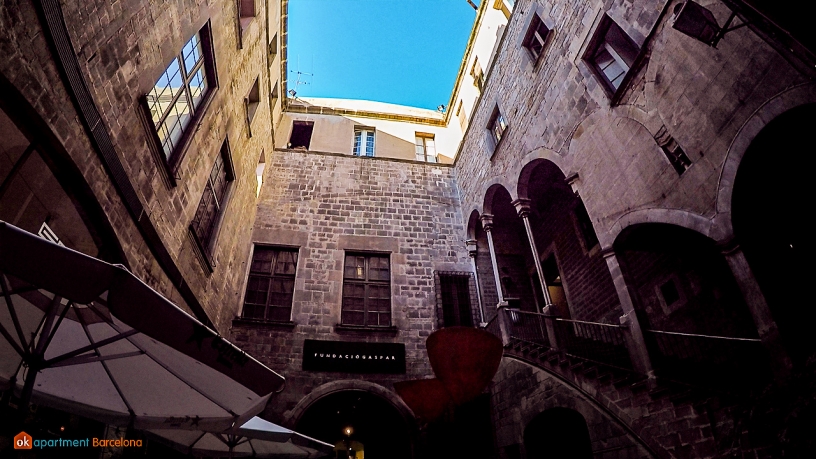 Museo Picasso
If you come to visit the capital of Catalonia, ​​we will help you to find the best long term rentals in barcelona. We offer apartments of different types, renovated and well furnished in all areas of Barcelona!
With more than 3500 works of art, the Picasso Museum in Barcelona, is the largest museum dedicated to the Malagan artist. The museum was declared to be a national cultural site by the local government in 2005. In 2009, The Art Newspaper named it as one of the 40 most visited art museums in the world, so you can imagine the lines to get in. Don't worry though, you can avoid the queues here and other attractions around Barcelona.
Discover this attraction as part of out recommended Picasso route that you can freely follow when you visit.

Excursions in Barcelona
To make the most of Barcelona and fill your trip with unforgettable experiences and emotions, we offer you the excursions through the Catalan capital organized by our friends - the GetYourGuide team. Choose your excursion and fall in love with Barcelona:
History
The museum first opened in 1963 by Jaime Sabartés, friend and secretary to Picasso. The first exhibited paintings came from the local government, MNAC (The National Art Museum of Catalonia), and from private donators, like Dalí. Though mainly from the personal collection of Sabartés himself. It was for this reason and his discordance with the Franco regime, that he was reluctant to open the museum, which began with the name Sabartés Collection. Over the years the museum was filled thanks to more donations from Sabarte's heirs and various private donators, making the museum what it is today.
Buildings
The building is spread across five gothic mansions, building between the 13th and 15th century; Palacio Aguilar, Palacio del Barón de Castellet, Palacio Meca, Casa Mauri and Palacio Finestres. Recently a new building was built to hold the 'Centre of Research and Knowledge' for works of Picasso.

Collections
A large portion of the paintings are from between 1890 and 1917. There is also a collection of engravings and lithographs from 1962, various drawings, illustrations for books, ceramics, and photographs by the artist. The collection is divided across various eras of his life
Beginnings: Málaga 1890 - La Coruña 1895: a few academic drawings, trying to imitate his father's style who was the professor and artist of Bellas Artes.
Training in Barcelona, ​​1895 - 1897: outdoor drawings during his studies at the School of Llotja. Some of his early paintings, like First Communion, Portrait of aunt Pepa and Science and Charity earned him success and drew media attention toward him.
Madrid - Horta de Sant Joan, 1897 - 1899: during his study a the Real Academia de Bellas Artes de San Fernando, that he later disowned. The works centre around rural landscapes, the study of light,and spontaneity. El mas del Quiquet is an outstanding work.
Barcelona, ​​1899 - 1900: Avant-Garde paintins influenced by the circle of artists that regularly gathered at the Café El Quatre Gats.
París, 1900 - 1901: his use of impressionism, pointilissm and Nabis, full of colour and themes such as the Parisian nightlife and its characters.
Blue Period, 1901 - 1904: where he uses the tone of blue to represent spirituality
Rose Period, 1905 - 1906: new colours and themes arrive to his works, like the Circus and Iberic art. Featuring Harlequin.
Barcelona, ​​1917: his works become influenced by ballet and other artistic resources.
Later works: featuring masterpieces like Las Meninas, a collection of 58 paintings from 1957 in which he analyzes the work of Velázquez through the use of colour and movement.
In addition the museum includes temporary exhibits and a library. It is also home to a number of educational activities.
Useful information:
Where: c/ Montcada 15-23, Barcelona
How to get there: Metro: Jaume I (L4), Arc de Triomf (L1), or Liceu (L3). Bus: 17, 40, 45, and 19.
Opening hours: Tuesday to Sunday (including public holidays): from 10 to 20 h. Shut on Mondays, January 1st, June 24th, and 25th and 26th December.
Prices: Adult: €11. Free for under 16s. Free during Sunday evenings, and all day on the first Sunday of each month, as well as various open door days like (12th February, 18th May, and 24th September). A discount is available for those who have an ArtTicket, you can read more about Barcelona discount cards here.
Other attractions in Born
Santa Maria del Mar

The basilica of Santa Maria del Mar is a great example of the Catalan gothic architecture.

Palau de la Música

Considered one of the main exponents of the Catalan Modernism

Barcelona Zoo

Barcelona Zoo houses one of the largest and most diverse animal collections in Europe.
Do you like this post?
Click here!

3.4/5 - 5 votes
Share your thoughts
€2900

Angel Beach IV 6

|

|

100m²

Monthly rental with air conditioning and community swimming pool close to Rambla
Related articles
Tired of reading about Barcelona? Find an apartment and stay there!