Santa Caterina Market
(Markets)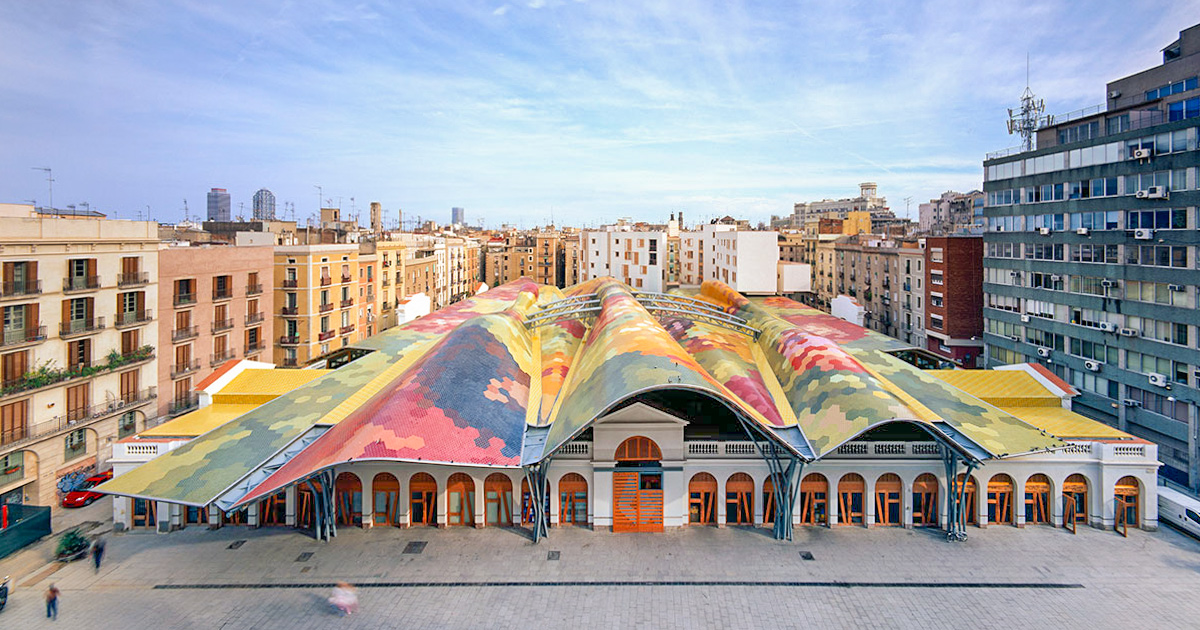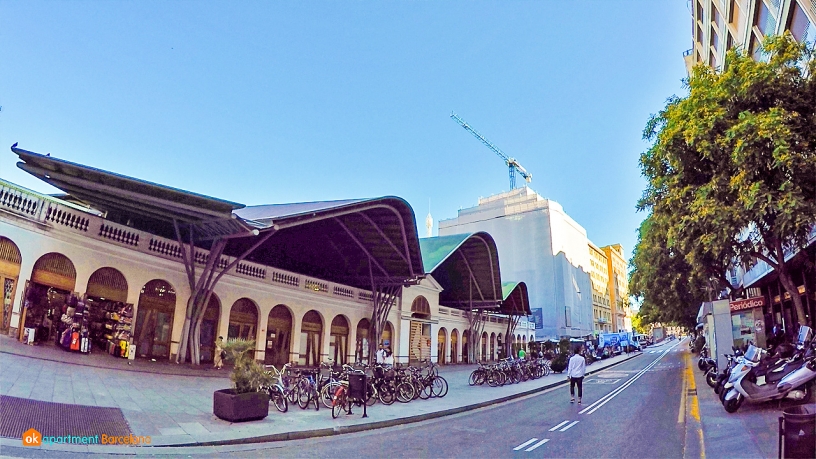 Santa Caterina Market
The Santa Caterina Market was opened in 1848 and is the second oldest market in Barcelona after the Boqueria. Located in the historic center of the city, it was renovated as part of a plan to revitalize the district of La Ribera.
The old building still has the walls of the outer facade of the entrance preserved as well as the outer sides. The south facade and roof, however, were recently rebuilt with the aim of combining tradition and modernity in a neighborhood landmark and commercial point of the historic city center.
This attraction is one of the many in the city adapted for access for people with mobile impairments

Vegetables at the market
Its architecture
The iconic element of the building is undoubtedly its mosaic roof in an authentic homage to Gaudí's style, it consists of more than 325,000 pieces of colors. Also inside you can admire the beauty of the building's roof with a wood finish and supported by a concrete and steel structure that supports the massive ceiling.

Market exterior
The market is also characterized by the unique arrangement of the stalls, so that the visitors can navigate without missing a single nook or cranny.
What can I find it?
The Santa Caterina market has become the reference point not only for local residents, but also for visitors and tourists who want to explore one of the more authentic parts of Barcelona.

Spices
Shopping at this market is indeed an obligatory part of any visit if you wish to learn about the culinary customs of the Catalans. In this market there are different types of products at cheap prices including fruits and vegetables, fish, meat, nuts, cheese, and spices. For the most sweet-toothed among us, there are also stands of cakes, juices, and smoothies. While you're here, don't miss the terrace bar at the entrance where you can try some of the local produce prepared for you!

Terrace at the Market
Useful information
Address: Avinguda Francesc Cambó, 16 Barcelona, 08003
How to get there: Metro: L4 Jaume I (Yellow Line). Buses: 17, 45, 120, and V17.
Opening hours: Monday 7:30-14:00 h; Tuesday, Wednesday, Saturday 07:30-15:30 h; Thursday and Friday 7:30-20:30 h
Website: Santa Caterina Market
Accommodation: Find a place to stay close to Santa Caterina on this page.
Other attractions in Born
Picasso Museum

The Picasso Museum is one of the most visited art museums in the world.

Santa Maria del Mar

The basilica of Santa Maria del Mar is a great example of the Catalan gothic architecture.

Palau de la Música

Considered one of the main exponents of the Catalan Modernism
Do you like this post?
Click here!

3.5/5 - 2 votes
Share your thoughts
Apartments in Barcelona
Related articles
Tired of reading about Barcelona? Find an apartment and stay there!