Palau Sant Jordi
(Building / Construction)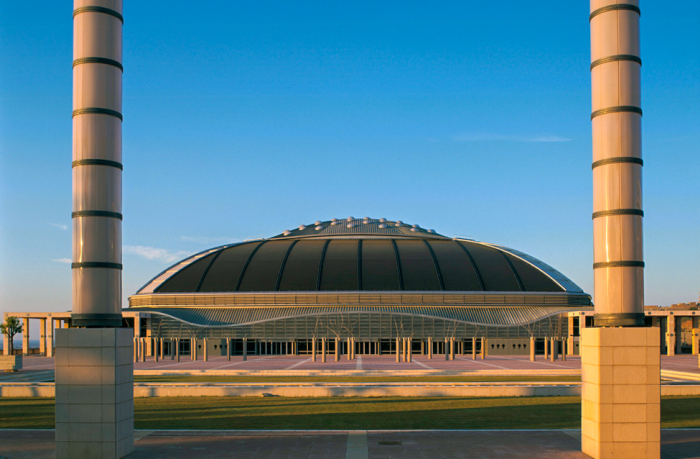 Palau Sant Jordi is a pavilion that can be found on Montjuic and home to many sports events and concerts. It is located in the Olympic area of Barcelona close to other sporting installations.Palau Sant Jordi has a surface area of 17,640 m² which gives a : 16,500 person capacity for sports events and between 4000 to 18,000 person capacity for musical events. It can also be used for meetings, parties, and other minor events.
Anyone can enjoy a show here, because it has adapted access for people with mobile impairments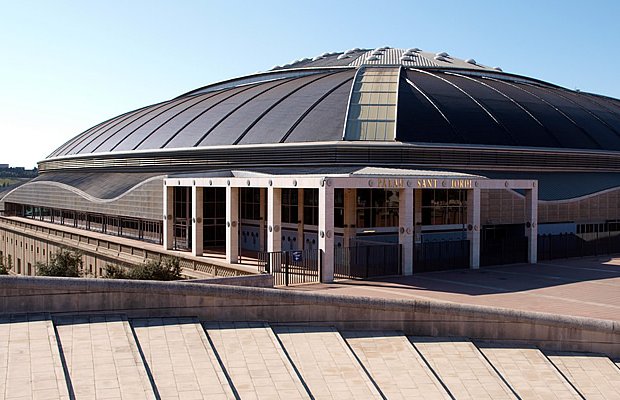 If you come to visit the capital of Catalonia, ​​we will help you to find the best vacation rentals in Barcelona. We offer apartments of different types, renovated and well furnished in all areas of Barcelona!
Made for the Olympic Games
Palau Sant Jordi was created specifically for the Olympic Games indoor sporting events, however it was designed by the Japanese architect Arate Isozaki whose objective was to create a highly adaptable space that could change according to events.
It is considered to be the jewel of the "Montjuic Olympic Ring", an area which unities the Olympic Stadium, thePicornell Pools and the building of INEFC (National Institute of Physical Education).
Excursions in Barcelona
To make the most of Barcelona and fill your trip with unforgettable experiences and emotions, we offer you the excursions through the Catalan capital organized by our friends - the GetYourGuide team. Choose your excursion and fall in love with Barcelona:
Home to a range of events
Since it was created until today, it has held a number of events, including:
Sporting Events: With some of the most important cups and world championships in sports like basketball, tennis, handball, indoor athletics, swimming, and more. The space is so adaptable that it has also hosted windsurfing, jet-skiiing, and motorcross under its roof.
Concerts: Due to its capacity, comfort, and great acousitcs, the Palau Sant Jordi has been the choice of location for concerts in Barcelona for many artists. Just a few of the big names that have passed through include Metallica, Justin Beiber, Madonna, and Freddie Mercury.
Important events and Ceremonies: From political rallies to a conference by the Dalai Lama. Palau Sant Jordi has seen it all... The MTV Europe Music Awards, opening ceremonies from the Eurogames, and live-shows like Fame, if there's an event in Barcelona that you're attending, you may find yourself here!
Information
Address: Passeig Olímpic, 5, 08038 Barcelona
How to get there? Bus: 55, 150, and 13, Metro: Lines 1 and 3; Plaza España. Go up the escalators located on Avenida Maria Cristina (7 minutos), Taxi.
Telephone: 934 26 20 89
Accommodation nearby:Apartments near Palau Sant Jordi
Other attractions in Sants
Do you like this post?
Click here!

5/5 - 1 vote
Share your thoughts
Apartments in Barcelona
Related articles
Tired of reading about Barcelona? Find an apartment and stay there!