La Boqueria Market
(Markets)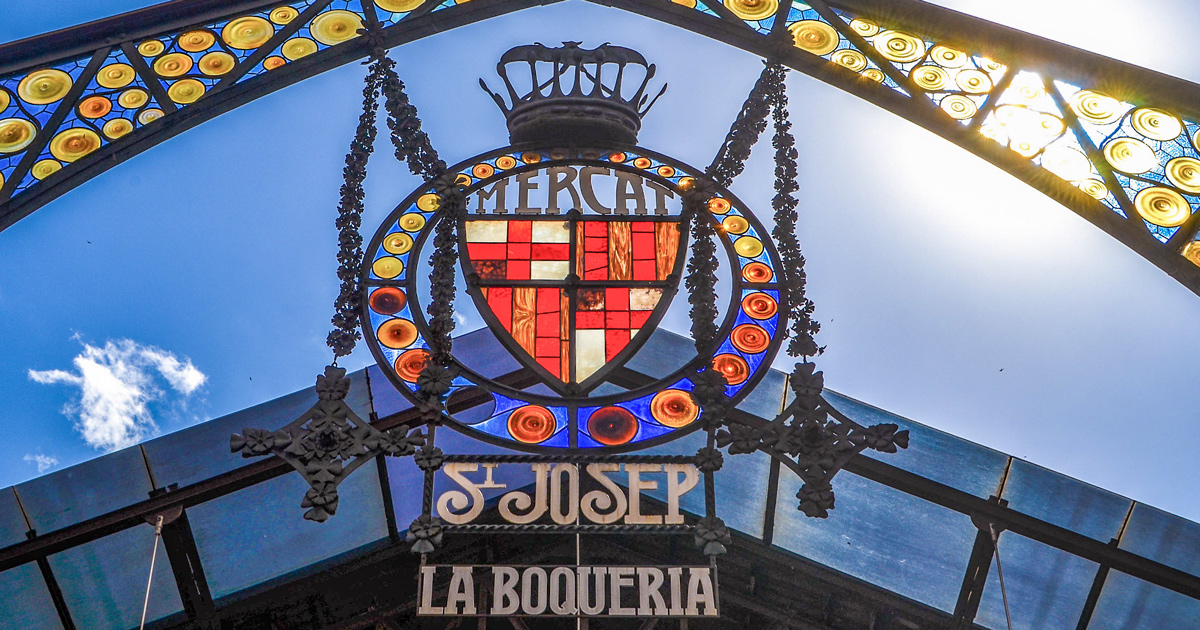 The Boqueria Market (or it's full name in Catalan; Mercat de Sant Josep de la Boqueria). It's without a doubt one of the most famous food markets in Europe and most popular in Barcelona. It can be found in the heart of the city and is an obligatory stop for any tourist.
Apartments in Gothic Quarter
If you come to visit Barcelona, ​​we advise you to stay in an apartment in a Gothic Quarter. This way, you will know one of the most emblematic districts of Barcelona and save money since hotels are more expensive and offer you less space and comfort.
The name apparently comes from the fact that this was the location where Catalans would sell their goats in times gone by. The word for mountain goat was boc, and "-ueria" is an affix denoting the place to get something... So a Boqueria is a place to get goats! You won't find goats there today, but you will find a wonderful and exciting market with fresh local and exotic produce.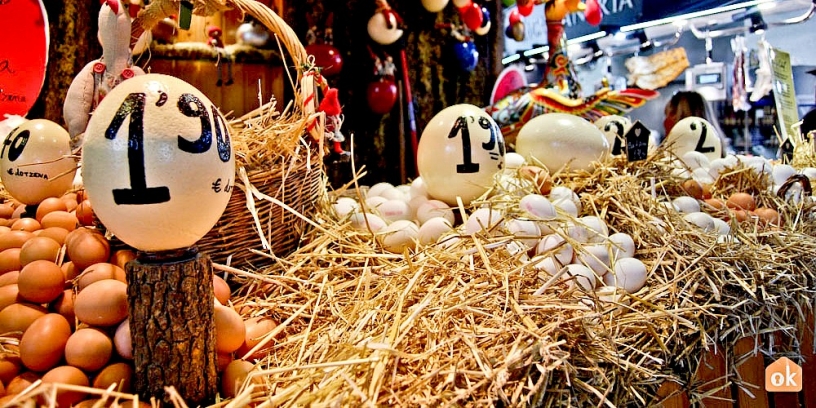 Eggs! Eggs! Get your locally sourced eggs!
The origins on the site as a place of trade go way back to the 1200's, but officially speaking a market was established in 1826 and has remained since.
As the years have gone by, the market has opened up to foreign trade and so it's a great place to go if you want to find foods from all over the world.
An explosion of colours and flavours
Perhaps the biggest calling point to visitors is beautifully arranged fruit stalls boasting all the colours of the rainbow. Visiting La Boqueria isn't just visiting a marketplace, no. It's a full-blown treat for all the senses; the sights, sounds, smells, textures, and tastes.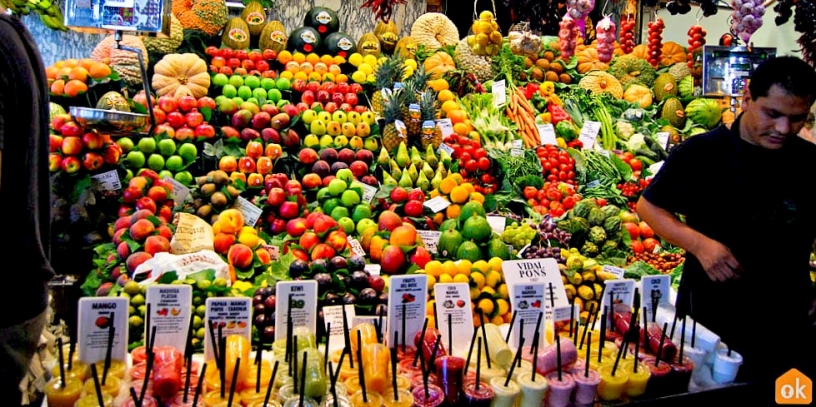 Fruits and Juices
Excursions in Barcelona
Enjoy Barcelona to the full and fill your trip with unforgettable experiences and emotions reserving an excursion in the Catalan capital organized by the GetYourGuide team. Thanks to the local guides you will discover the pure life of the city and feel the soul of Barcelona! Choose your excursion and fall in love with Barcelona:
What can you find at this market?
La Boqueria has various food products at decent prices including fruits, smoothies, juices, spices, dried fruits and nuts, sweets, ice cream, meat, eggs, and fish. Over the last few years it has diversified a bit and now has international produce like asian food, french crêpes, and much more.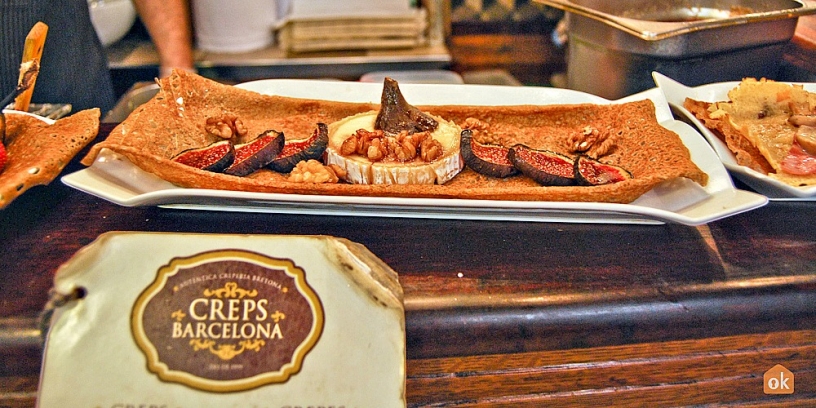 Crêpe
Apart from the stalls to buy from, the market also has its own café where clients can try some tasty dishes that aren't necessarily representative of a typical Catalan diet, but popular among tourists - like tapas, paella, seafood, and other delicious dishes.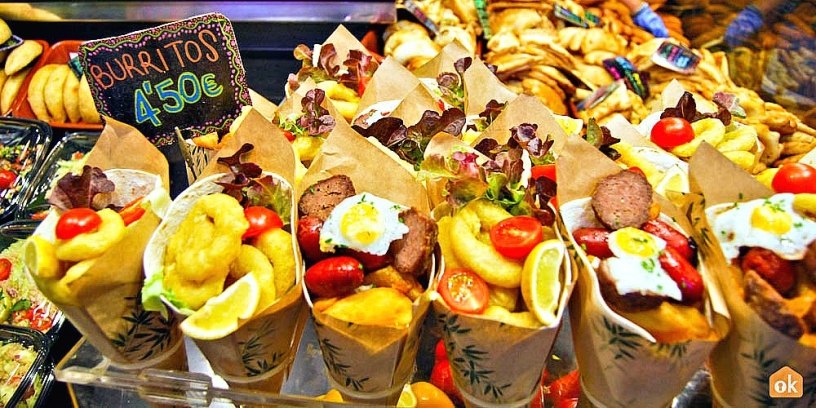 Burritos
Useful Information
Address: Rambla, 91 08001 Barcelona
How to get there: Metro Station Liceu (L3 - Green line) or Buses 14, 59, and 91.
Opening hours: Monday to Saturday: 8:00 – 20:30 h
Website: La Boqueria
Accommodation: Apartments close to La Boqueria Market can be found here
Other images
Other attractions in Rambla - Raval
CCCB Cultural Centre

The CCCB is a cultural centre dedicated to the contemporary culture of Barcelona. It ...

MACBA

MACBA is one of the most important contemporary art museums in Barcelona.

Maritime Museum

Have you heard of Barcelona's Maritime Museum? Check it out!
Read more about Rambla - Raval ➯
Do you like this post?
Click here!

0/5 - 0 vote
Share your thoughts
Apartments in Barcelona
Related articles
Tired of reading about Barcelona? Find an apartment and stay there!