The Boqueria, is a famous and large public food market in the center of Barcelona, just along the Ramblas. Many locals and restaurants still buy their food here, but it also became a tourist attraction. The scene with market stalls selling a wide variety of fruits, vegetables, meat and fish are often used by tourists to take fantastic snapshots.
Apartments in Gothic Quarter
If you come to visit Barcelona, ​​we advise you to stay in an apartment in a Gothic Quarter. This way, you will know one of the most emblematic districts of Barcelona and save money since hotels are more expensive and offer you less space and comfort.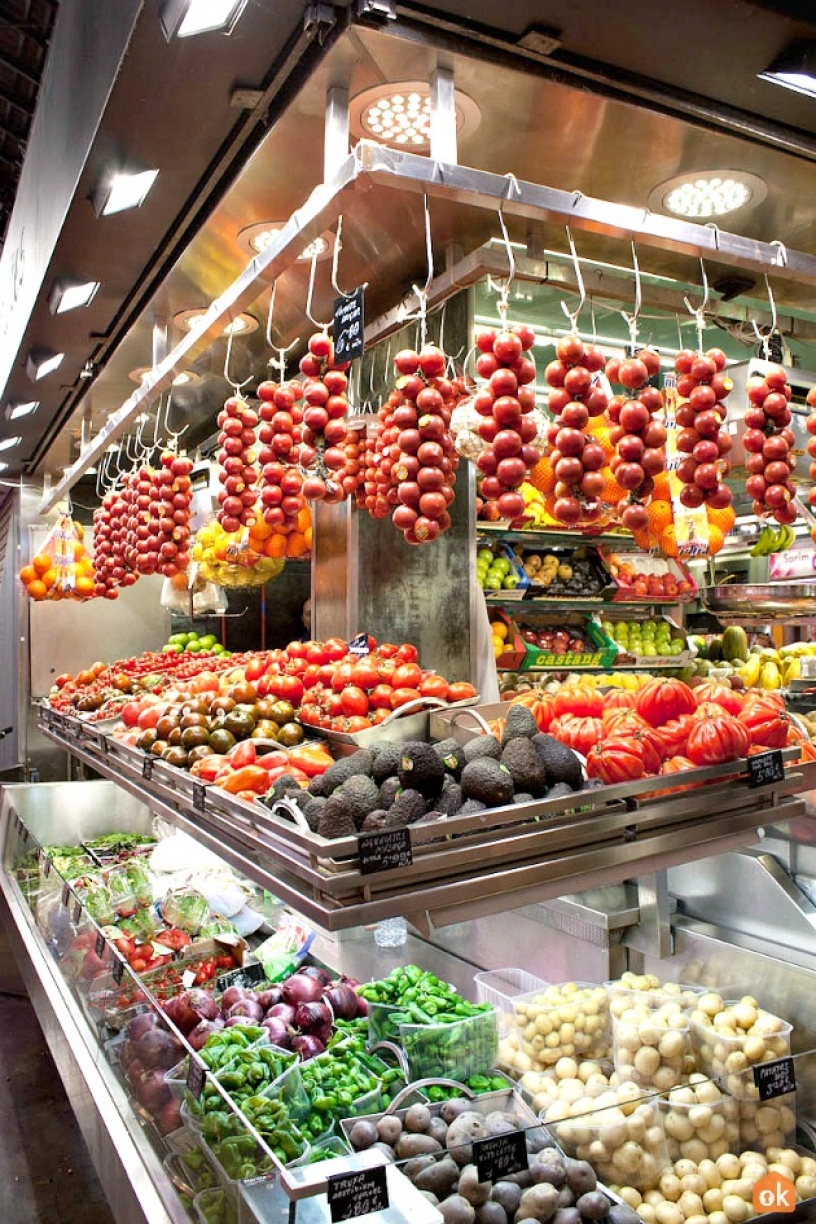 Fruits and vegetables
Excursions in Barcelona
Enjoy Barcelona to the full and fill your trip with unforgettable experiences and emotions reserving an excursion in the Catalan capital organized by the GetYourGuide team. Thanks to the local guides you will discover the pure life of the city and feel the soul of Barcelona! Choose your excursion and fall in love with Barcelona:
Since 1217
As far as we know the Boqueria market dates from somewhere around the year 1217, when tables were installed in order to sell meat. At that time the market was near the city gate and wasn't called La Boqueria yet.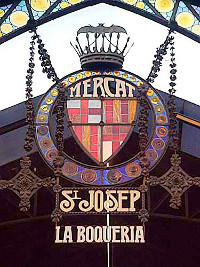 It was not until 1826 that the Boqueria was legally recognized as an official market. From the year 1470 it was mainly a pig market and they called it Mercat Bornet. Later, until the end of the 18th century the market was known as Mercat de la Palla, which means straw market. At that time the market was not enclosed like it is now.
In 1826 the market was legally recognized and in a convention in 1835 they decided to build an official structure. At that time the market was growing rapidly, but was still mainly housing butchers and fishmongers.
The Boqueria was built on confiscated land of Sant Josep and that's where the official name of the market is derived from Mercat de Sant Josep de la Boqueria. The construction began on March 19, of 1840 under the architect of Mas Vilà and in the same year was also the official opening of the market. The metal roof that still exists today was constructed later, in 1914.
For more about La Boqueria and where to find it, visit our information page here.