Pedralbes Monastery
(Monastery)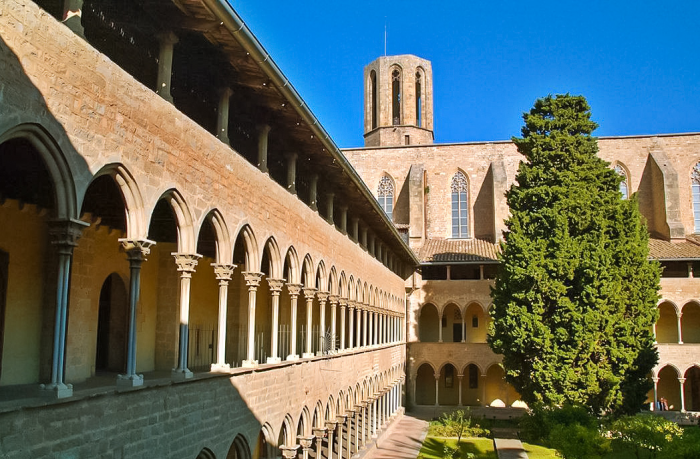 The Royal Monastery of Santa María de Pedralbes, or simply known as Pedralbes Monastery (Monestir de Pedralbes in Catalan) is a jewel of Gothic architecture in a residential and peaceful uptown area of Barcelona.
If you come to visit the capital of Catalonia, ​​we will help you to find the best apartments for long term in Barcelona. We offer apartments of different types, renovated and well furnished in all areas of Barcelona!
It was founded by King James II of Aragon and his 4th wife Elisenda and protected by royal decree. It housed a small community of Poor Clare nuns, an order that still occupy the building today. It was opened to the public for the first time in 1983, and is now a large part of it is a visitable museum.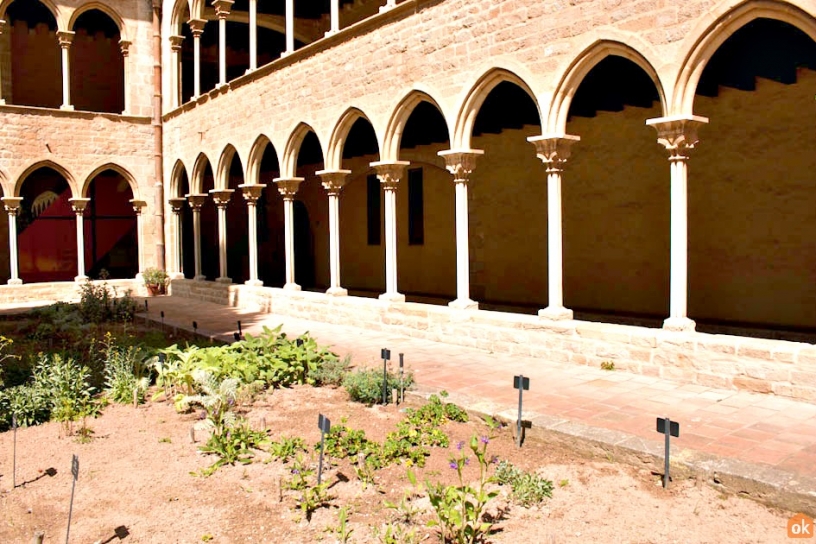 The vegetable garden
A monastery with special protection
The Monastery of Pedralbes was built in 1326 by order of James II. His wife, Elisenda was so enamored with the place and its beauty, that she proclaimed the place should be royally protected, amongst other privileges.
She had a palace built beside the monastery where she spent her life after King James II passed away. She ordered to be buried at the monastery and for the palace to be destroyed in her will, of which the remains were found in the 70s.
The history of the building is eventful, in the 17th century the nuns were expelled during the Catalan Revolt. Many years later in the 19th century, during the Peninsular War of it served as a refuge for the religious people expelled from various convents in the city.
Since 1931, the monastery has been recognized as a national monument and has became part of the History Museum. It even housed some of the Thyssen-Bornemisza art collection between 1993 and 2004 (now at MNAC), despite all of this though, many nuns still call this place their home.
Excursions in Barcelona
To make the most of Barcelona and fill your trip with unforgettable experiences and emotions, we offer you the excursions through the Catalan capital organized by our friends - the GetYourGuide team. Choose your excursion and fall in love with Barcelona:
Catalan Gothic Influences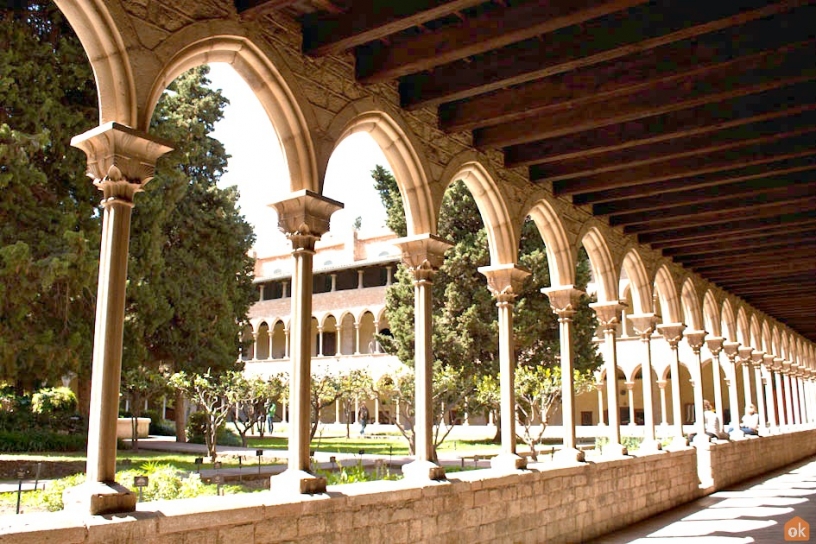 The cloister
The monastery is built in the Catalan Gothic style, and consists of a single nave of three floors, formed by many arches and columns. At the centre is a cloister, and just to the side of the cloister near the church, is the tomb of Queen Elisenda, depicting her in two ways, one as she was dressed as a queen and another as she was dressed when she was a widow.
The chapel is dedicated to Saint Michael, home to various paintings by the artist Feerer Bassa. Though the church of the monastery is minimally decorated, it features sumptuous stained glass windows around its walls. In the ancient brotherhood's bedroom there are multiple works of art and religious objects collected by the nuns on display.
Useful Information
Where: Baixada del Monestir, 9. Barcelona.
How to get there: Overground Train (FGC): Reina Elisenda, Line 6. Buse: Lines 22, 63, 64, 75, and 78.
Opening hours:

1st April to 31st September closing times - 10:00 to 17:00 (Tuesday to Friday), 10:00 to 19:00 (Saturday), and 10:00 to 20:00 (Sunday - Free entry after 15:00)
1st October to 31st March - 10:00 to 17:00 (Tuesday to Friday), and 10:00 to 17:00 (Saturday and Sunday).
Festivals - 10:00 to 14:00
Closed on Mondays
Colsed on 1st January, Easter Friday, 1st May, 24th June, and 25th December.

Price: €7 for adults, €5 for over 65s and under 25s. Free for Barcelona Card holders and under 16s.
Other images
Other attractions in Les Corts
Camp Nou

Camp Nou stadium is the biggest of its kind in Europe and home to FC Barcelona.
Do you like this post?
Click here!

0/5 - 0 vote
Share your thoughts
Apartments in Barcelona
Related articles
Tired of reading about Barcelona? Find an apartment and stay there!