The best rentals to watch the New Year fireworks display
As the clock approaches midnight, you step out onto your terrace in Barcelona anticipating the new year, and explosions of colour begin to surround you. The first two of these flats have private views of the city's official New Year firework display and the last one is within easy walking distance of the event.
Let's get started!
Fira Montjuïc IV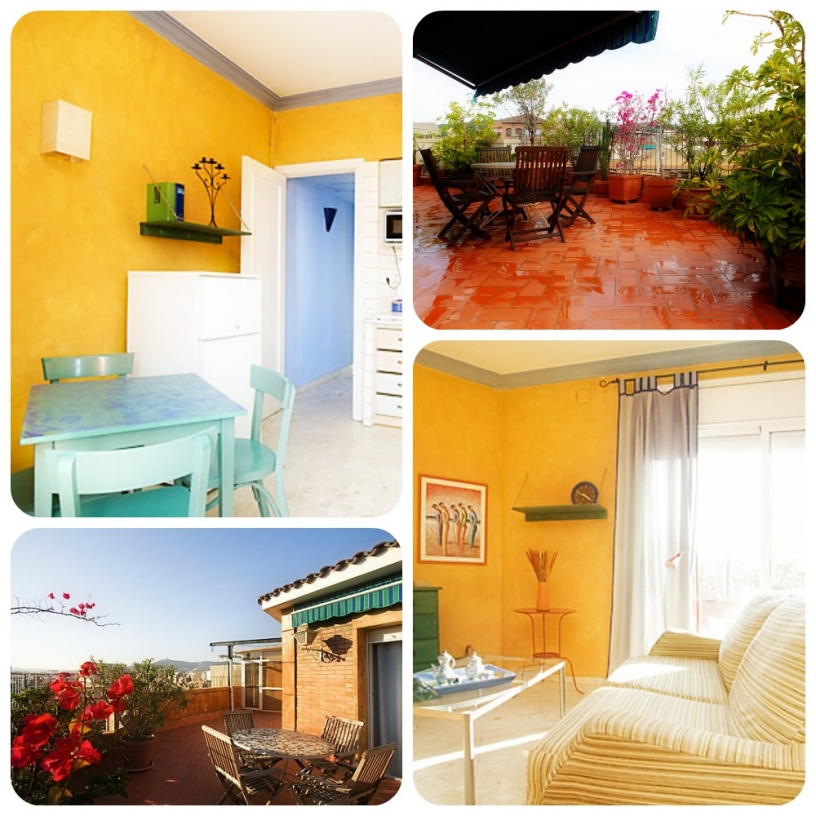 Fira Montjuïc IV
This apartment in Barcelona has the privileged position of being right in front of the official fireworks display from the city and you won't have to battle the crowds to see it. You'll have great views right from your own private terrace of almost 50 m².
Book Fira Montjuïc IV for New Year's Eve, before someone else does.
Font Màgica Montjuic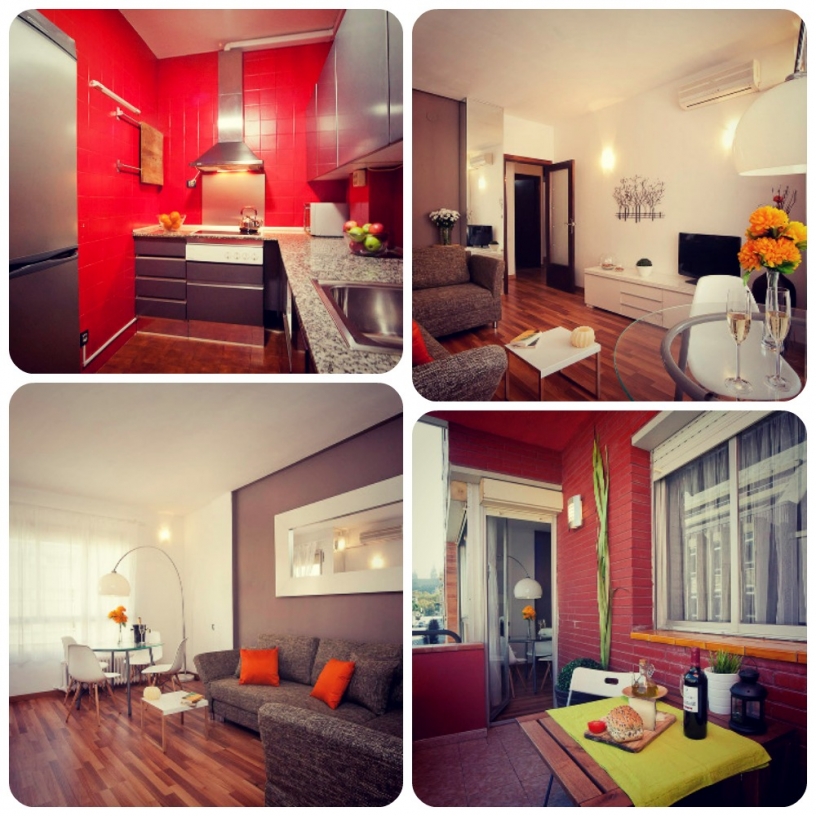 Font Màgica Montjuïc
This gorgeous and modern condo is perfect for spending New Year's Eve in the Catalan capital. There's free WiFi access, so you can make all your friends jealous with some awesome New Year's selfies. You can even stay warm and cosy while sitting on the balcony watching, because there are portable heaters in the accommodation.
Book Font Màgica Montjuic to make your friends at home jealous this New Year's Eve.
Rambla Terrace II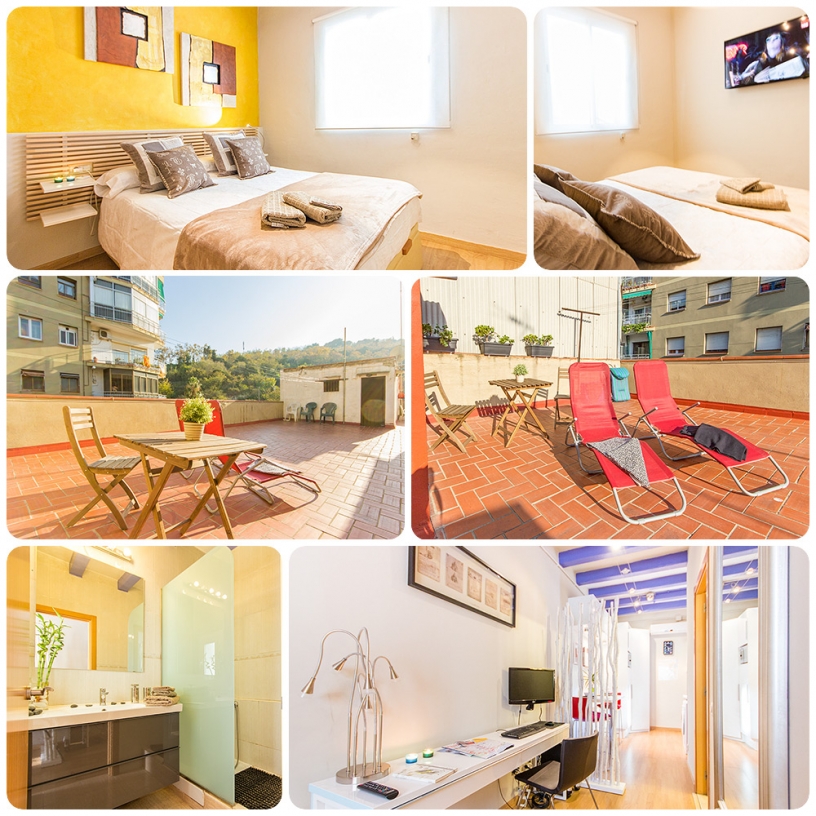 Rambla Terrace II apartment in Barcelona
This small rooftop studio sits on a large terrace that's perfect for relaxing in Barcelona and it's ideal for couples and solo travellers. Before midnight arrives, you can be one of the first to arrive at the official city display because it's all right around the corner from here. Cheers!
Book Rambla Terrace II for a fun New Year's Eve ideal for couples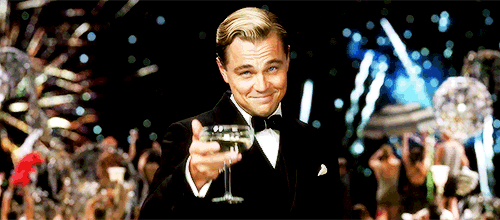 Apartments near nightclubs for a long night out without worrying
The "Zona Alta" in Barcelona has 10 nightclubs all in the space of a few blocks and these apartments are located in the heart of this zone. You can spend as long as you want having fun and celebrating without having to worry about using transport to get home!
Aribau Passeig Gràcia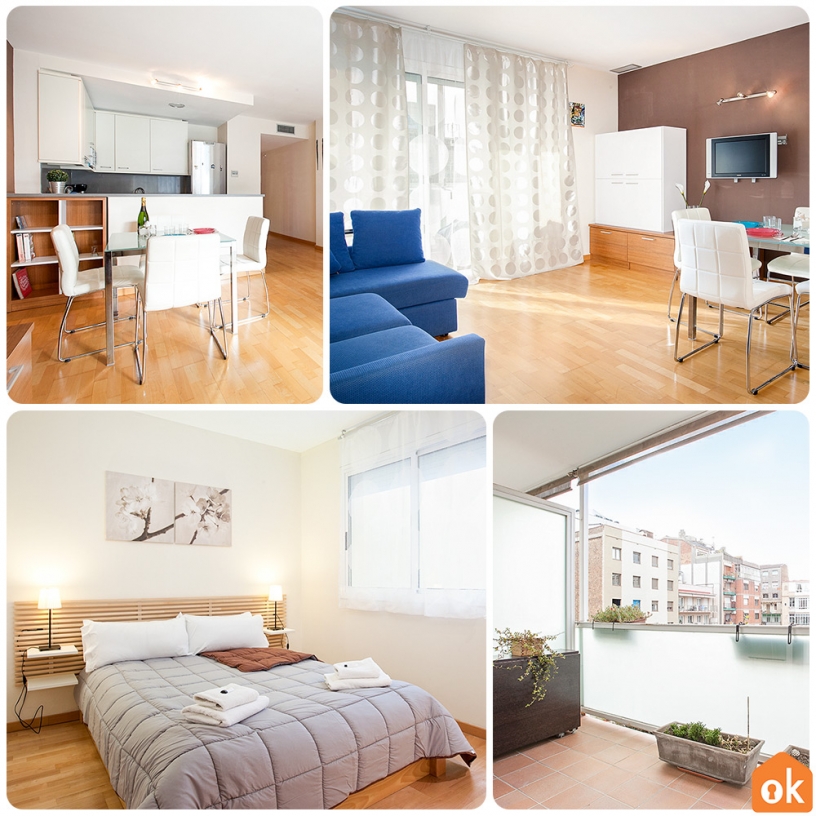 Apartment Aribau Passeig Gràcia in Uptown Barcelona
This fantastic apartment can be found right in the heart of the uptown clubbing area. It's easily the best located apartment for those looking to try a new club every night close to the accommodation over the New Year holidays. This modern apartment can host two couples with one double bed and one double sofa-bed. There's Wi-Fi and a fully equipped open-concept kitchenette so you can easily come up with your own hangover cures the next day...
Book Aribau Passeig Gràcia for New Year's Eve with class and clubbing.
Laforja Sarrià IV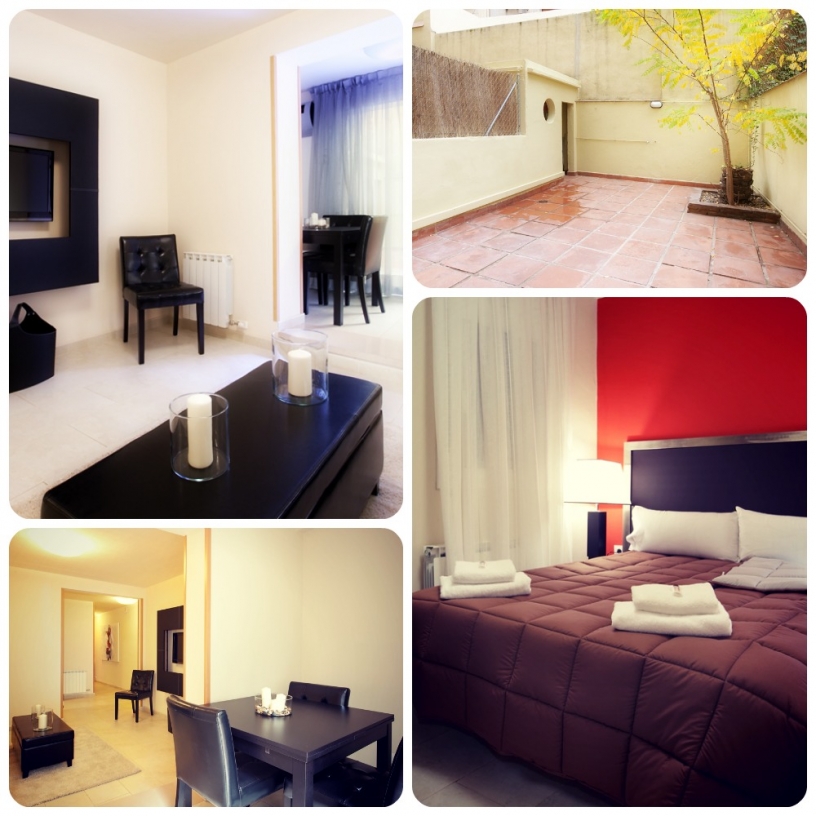 Laforja Sarrià IV
A modern apartment with a large flatscreen TV for up to 6 guests so it is ideal for friends. You can get the celebrations started with one or two drinks on your own private terrace before heading to own of the clubs in the zone.
Book Laforja Sarrià IV. Friends + private terrace + clubs + New Year = Unforgettable trip.
Laforja Sarrià II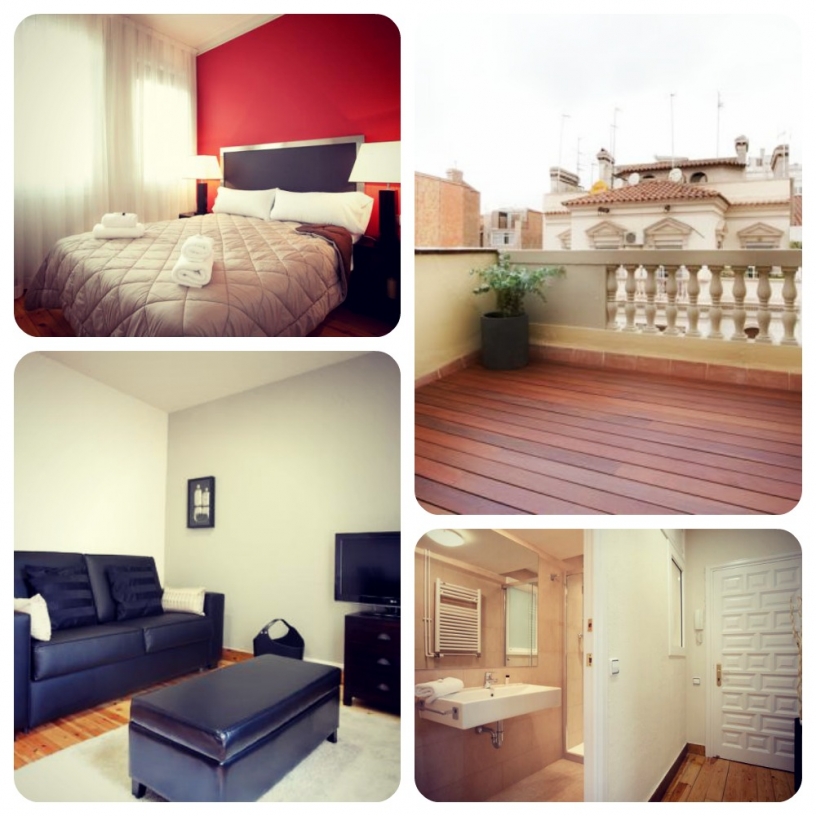 Laforja Sarrià II
This accommodation can be found in the same building as the one before, so it shares similar characteristics. However, it is for 4 people instead of 6 and has a smaller terrace, making it a cheaper alternative!
Book Laforja Sarrià II for a New Year stay without breaking the budget.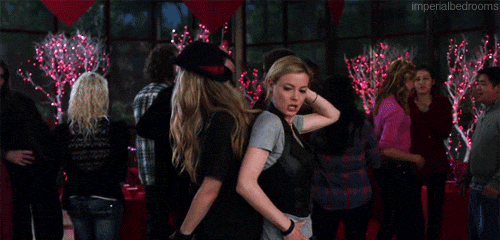 Stay in the city centre for a bit of everything!
Staying the city centre will allow you to get a taste for everything, from the New Year's dinners, to the clubs in the centre and port area. It's also a short distance from the aforementioned city firework display.
Canuda Ramblas 1-1
Studio Canudas Ramblas in the Gothic Quarter
The Gótico area - where this place can be found - is a hotbed of restaurants. It's the ideal location if you are planning a New Year's dinner. If you fancy staying in though, the well-equipped modern kitchenette is ready to go so you can enjoy your own special meal.
Book Canuda Ramblas 1-1 for a New Years Eve dining out or in – you decide.
Rambla Drassanes I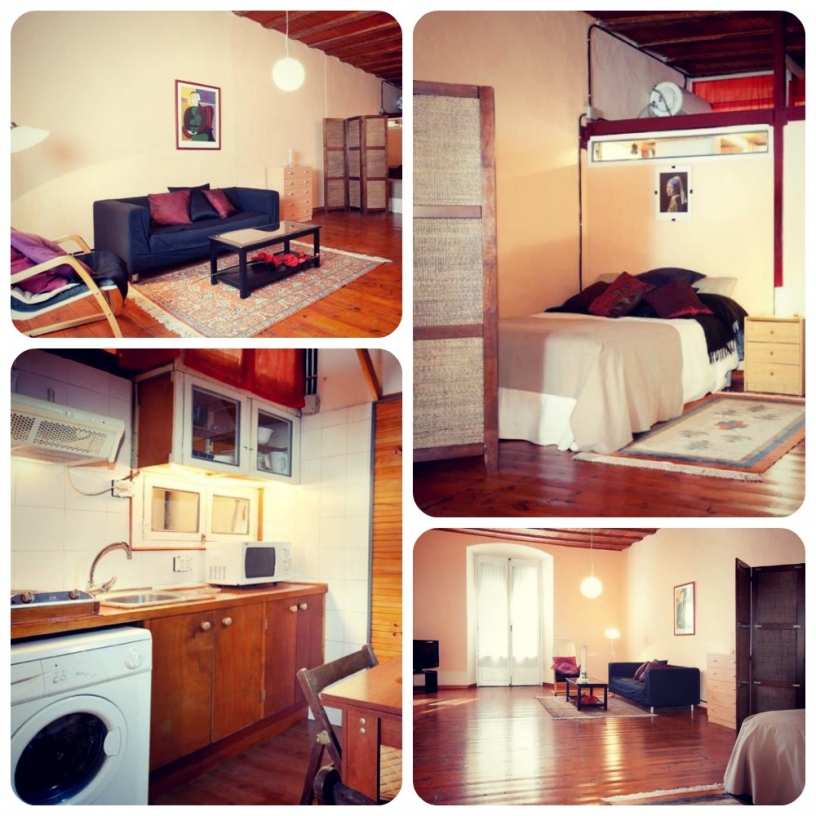 Rambla Drassanes I
If you want to be right next to the famous Ramblas then look no further, because this apartment that's perfect for couples is right there. It's also the neighbouring building to a work by Gaudí – Palau Güell. Whether you want to have New Year's dinner at La Fonda Restaurant nearby or head to the beach, it's up to you because you're in the heart of the city.
Book Rambla Drassanes I for a New Year's by Las Ramblas.
Borrell Executive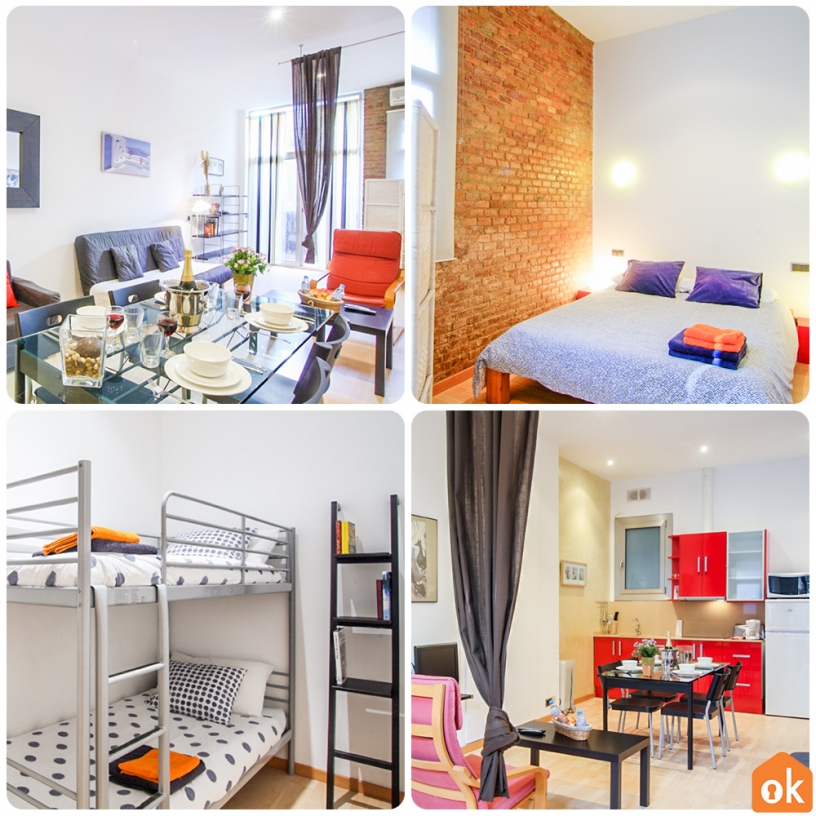 Borrell Executive - The perfect apartment for New Year's Eve in Barcelona?
You can't decide whether you want to go clubbing, watch the fireworks, or have a dinner in the centre? This apartments is located within walking distance from the city centre, Montjuïc's firework display, and various clubs like VIP Sala Tango. The apartment itself is nice too! Wifi, air-conditioning, heating, one double bedroom, and one twin bedroom... This is the most comfortable choice for a New Year's apartment in Barcelona for the indecisive amongst us!
Book Borrell Executive for a New Year stay in the centre for those who just can't decide!
So whatever you're coming to Barcelona in search for this New Year's Eve, one thing you won't be searching for is accommodation, because we just got you covered ;) . For a full list of accommodation for New Year's Eve visit our full list here. See you soon for a very happy new year to welcome 2017!