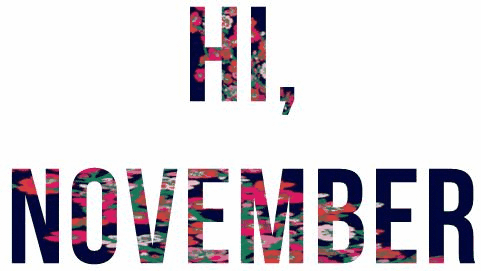 Hi November!
Expositions
Game of Thones
Starting in Barcelona, this exposition will travel all around the world. The world of Game of Thrones is here and with props, costumes, and yes! The Iron Throne! And not only to they show it to you, but you can also sit on it! Forget where you are for a few moments and travel to Westeros, where you are now the successor of Cersei Lannister.
Barcelona's Manga Convention
Enjoy the huge convention dedicated to comics and Japanese culture this month. You can expect expositions, competitions, food and much more. Discover your inner kawaii and have a great time surrounded by characters from your favorite series.
Smart City Expo World Congress
Discover intelligent cities of the future at Smart City Expo World Congress. More than 400 influential and innovative people meet at the event from all around the world ready to share their knowledge, take part in debates about the challenges faced by cities and to encourage innovative ideas to develop cities in a sustainable and intelligent way.
Auto Retro Barcelona 2017
November is the month of fairs ... there is one for everyone! Auto Retro Barcelona 2017 is the fair dedicated to the cars, motorcycles, vintage airplanes and boats for all vehicle enthusiasts' collection. Why the old never gets old!
Fair of Santa Llúcia
The oldest Christmas market in Barcelona awaits you in front of the cathedral from 24 November. During the whole month you can get to know the traditions and unique characters of the Catalan culture, such as the Caga Tío or the Caganer and perhaps find some Christmas decorations.
Music and concerts
49th Voll-Damm Barcelona Jazz Festival
If you are looking for live music, Barcelona will not disappoint! If you like Jazz, don't miss the 49th Voll-Damm Barcelona Jazz Festival. Ambrose Akinmusire, Alfonso de Vilallonga, Antonio Carmona, James Rhodes, Eliane Elías are among the big names at this edition.
Shakira at the Palau Sant Jordi
The Colombian singer returns with El Dorado World Tour in Barcelona after 7 years. There are two dates available to see Shakira in concert at the Palau Sant Jordi on 25 and 26 November.
Shakira Live Concert 2017

Nov

25

-

Nov

26

Don't miss the chance to see international superstar Shakira in concert on 25 and 26 November 2017!



Parties and other activities
Fiesta Mayor of Sant Martí
Participate in the neighbourhood party of Sant Martí, which combines local folklore with Catalan traditions, such as the giants parade or the popular paella, admire the Castellers and move to the rhythm of the Haberna. And don't miss the photography contest!
Fiesta Mayor of Sant Martí 2017

Nov

03

-

Nov

19

Party with the locals in a typical neighbourhood of Barcelona. Discover the famous castellers, the march of th...



Other autumn activities
Discover all the alternative activities that you can do in Barcelona in autumn. Don't miss the opportunity to stroll through some of the most fascinating parks in the city, or visit some of the best museums in the world, perhaps eating some seasonal products at different markets. Finally, discover thrilling tours on the night of Halloween!
Climate in November: The temperature
Different to many European cities, Barcelona still enjoys a mild climate in November. Temperatures tend to fall compared to October, but generally they don't get to close to 0ºC, expect during the last days of the month. Although November is the fifth rainiest month of the year in Barcelona, the rainfall, if any, is light and brief. In case you're wondering what to do if it rains in Barcelona, here is an interesting article about the best activities to do if it rains.
These are the figures for November in Barcelona:
Average temperature: 13° C (55.4 F)
Maximum temperature: 22° C (71.6 F) 
Minimum temperature: 6 ° C (42.8 F)
Sunrise: From 7:23am - 7:57am
Sunset: From 5:46pm - 5:22pm
If you want more up-to-date information, here is a page with reliable weather information!
Advantages and disadvantages of travelling in November
November is a good month to visit the city of Barcelona, although often we have come to believe that travelling in low season only has disadvantages. Here is our advice about the advantages and disadvantages of travelling in low season in Barcelona.
Advantages
First of all? Obviously the cheap prices! Plane tickets and accommodation are more affordable for everyone, even just for the weekend. In Barcelona, there are much less tourists in November, which means saving time in different aspects:
Economically: You can visit one of the most beautiful cities in Spain for a cheaper price
Excitement: Without nerves created by streets full of tourists, long entry queues to places of interest, etc.
Gastronomically: Finally you can have something more traditional in the café's and restaurants, without waiting for a table or finding yourself getting ripped off. Autumn in Barcelona also offers more culinary experiences with more typical products like Panellets, Castañas, Boniatos and the best candied fruit. Also, you won't be able to resist enjoying a hot chocolate, together with typical Churros. Here we recommend the best places to eat Churros in Barcelona.
Disadvantages
Often, the advantages and disadvantages go hand in hand, which is why the main disadvantages of travelling to Barcelona in November are:
Low temperatures: You won't be able to comfortably wear your swimsuit on the beach, nor will you be able to swim in the sea at Barceloneta.
Hours of light: Sunset is earlier in Barcelona in November, so you will have to make the most of the sun!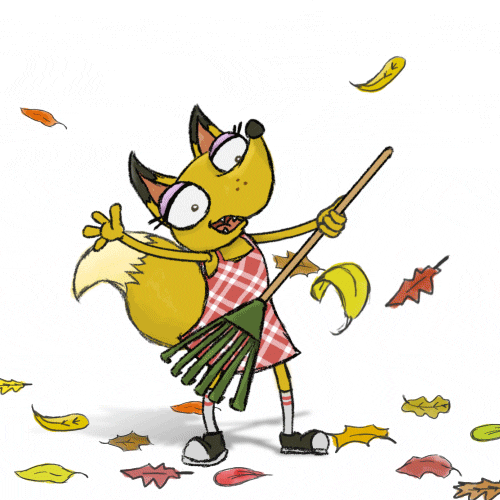 You'll have a great time this November