A great long-term flat for families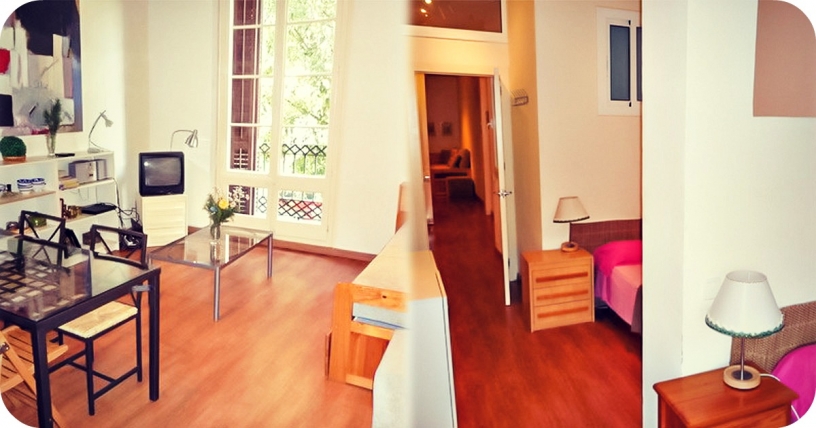 Stay just outside the city centre for a more relaxed time.
One of the best places for families to stay in Barcelona is not directly in the small city centre, but rather just bordering it in neighbourhoods like Sant Antoni. The rent on this air-conditioned flat is only €850/month, with 2 bathrooms, fully-equipped kitchen, an en-suite double bedroom and a twin bedroom.
Monthly rental suitable for large groups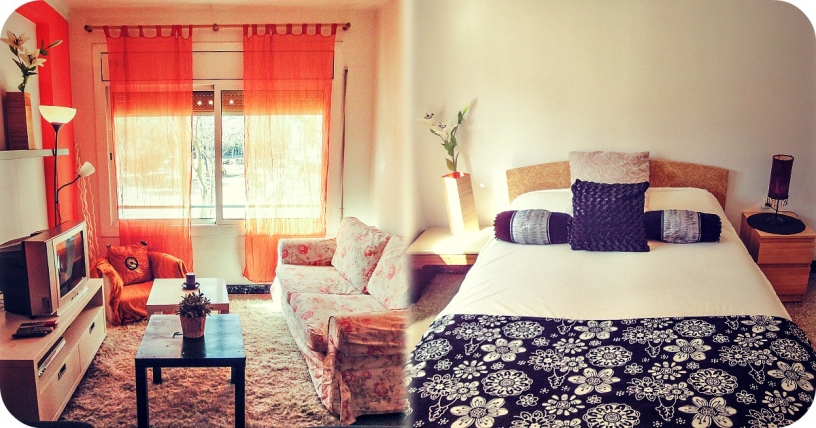 10 people? No problem!
For large groups of up to 10 people, you're in for a great bargain. This apartment for €1975/month works out at only €197.50 per person per month at full occupancy, and even if you're a group of 8 that's still below €250! The beach is literally a 10 minute walk down the road, there's WiFi, the building has an elevator and parking, and if you ask nicely enough - you can bring a pet! It would be pretty silly to miss a deal like this.
A cheap place to rent for couples in the city centre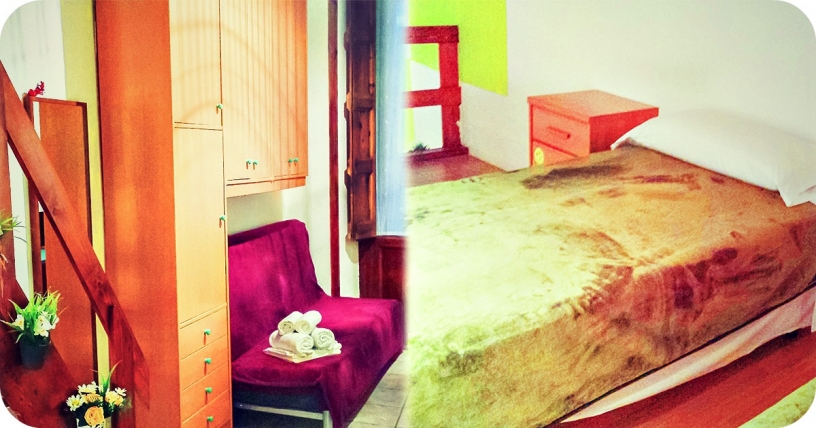 A cosy and central place to stay
Psst. You can stay in the city centre from only €778/month with Internet access included. It has two single beds, so it's good for two singles or a couple (they can be put together to form a double). No, we're not being delusional, this lovingly decorated flat in Barcelona is in the city centre, so is close to attractions, close to the beach, close to El Born, close to Las Ramblas, close to the Metro, close to… Well you probably get the idea. Are you close to booking?
A luxury rental on Passeig de Gracia, for when money is no objective.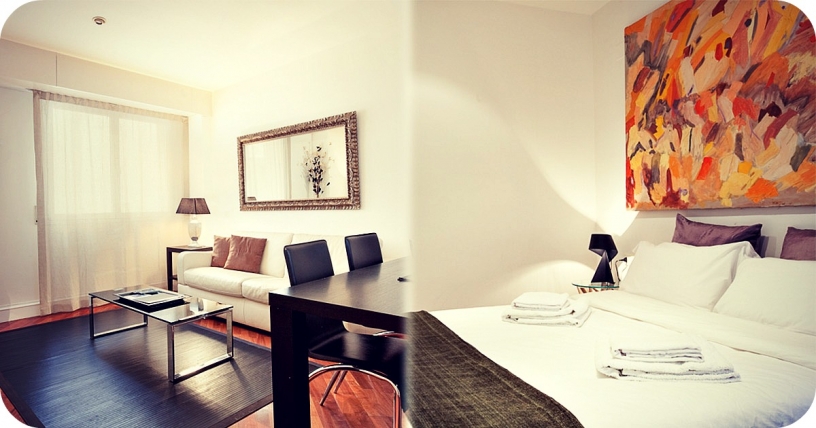 Passeig de Gracia isn't cheap, but it's certainly exclusive.
The most exclusive street to stay on is Passeig de Gracia, home to famous modernist buildings like Casa Batlló and luxurious brands like Gucci, Chanel, Prada, Dolce & Gabbana, and Cartier to name a few. Staying in this exclusive zone of course is not cheap, but if you have the cash, this apartment that's right opposite of Casa Batlló for €4625/month can be yours.
Apartment in a peaceful area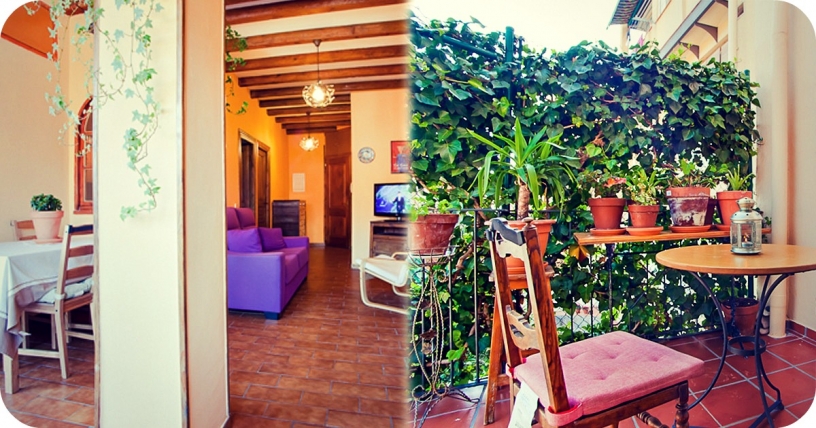 A peaceful flat for a peaceful stay in Barcelona
If the rush of the city centre isn't for you, then an apartment by the beautiful Parc de la Creueta del Coll and Park Güellin a residential zone will be the perfect place to escape it all. What's more, when you do feel like traveling to the city centre, you have the Metro system just around the corner.
Of course, this is but a selection of 5 from hundreds - a mere dip of the toe of the pool. If none of them tickle your fancy, you can easily take a dive in and consult our complete list of monthly rentals in Barcelona. There is bound to be something to suit you!
If you're not actually looking for a monthly rental but instead need a holiday apartment for a short-term stay, well you're in luck because we have an article much like this one for those!