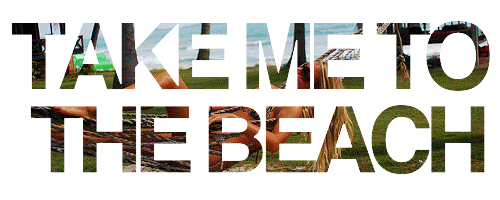 Take me to the beach!
Garcia Beach I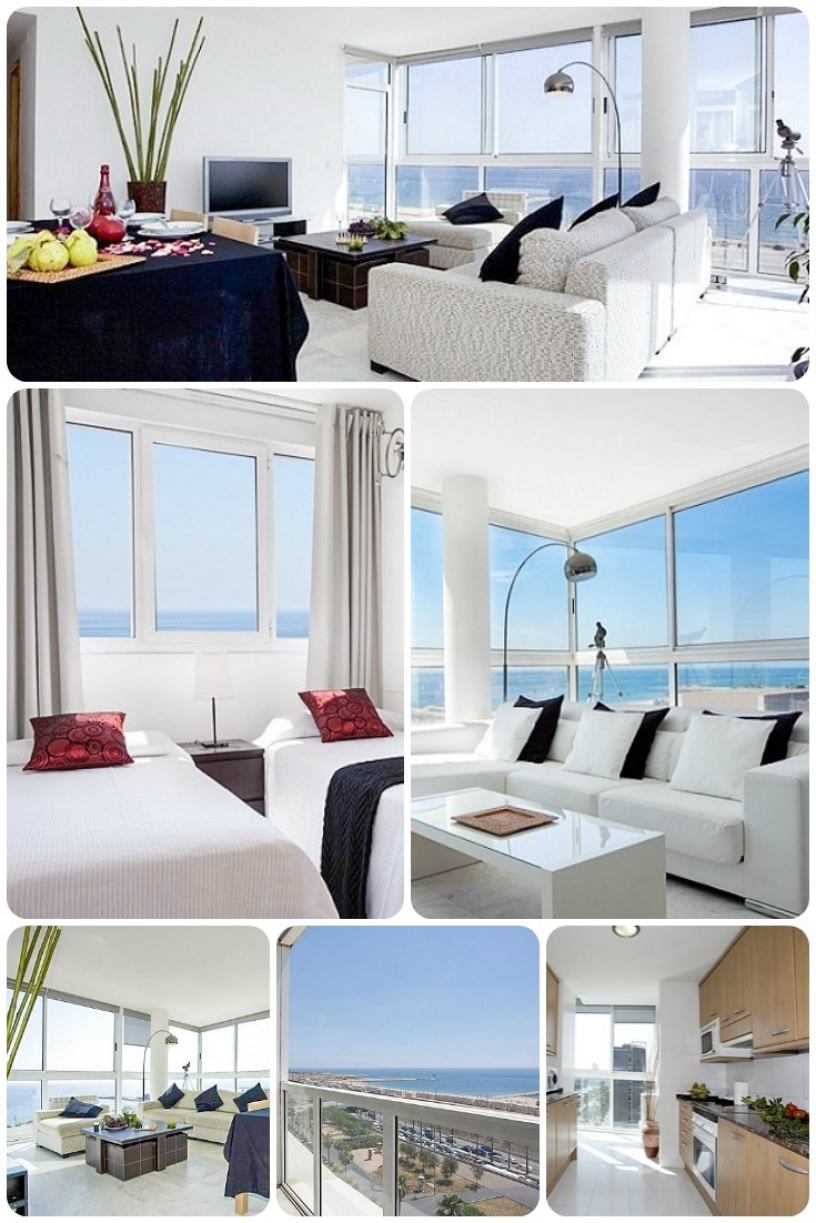 A peaceful beachside apartment with views!
If you're not a fan of the city centre crowds - who can usually be found occupying Barceloneta beach at some point - then you need to opt for an accommodation and beach that's away from the bustle. This huge modern space is fully equipped and almost 150 square metres with a double bedroom and 3 twin bedrooms. It's one of the few holiday apartments in the city that you have direct views over the beach sprawled out in front of you. There is a metro station nearby, so you will have easy access to every part of the city.
Garcia Beach II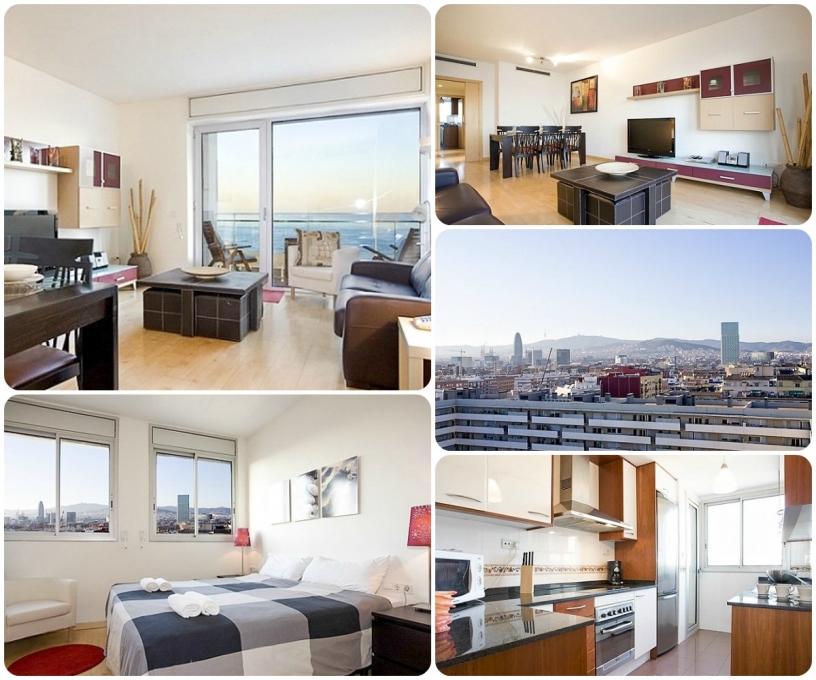 The perfect alternative when Garcia Beach I!
Every great thing needs a sequel, and apartments are no exception. That's why when we discovered Garcia Beach II, we were thrilled. It's cheaper than its counterpart, but not because it lacks quality (they are the same in this regard), but rather because it has 2 bedrooms instead of 4. Both bedrooms are twin bedrooms and the rest of the apartment is well-equipped from air-conditioning to phone-calls and internet access.
Vinaros Beach I and IV
If you were any closer to the beach you'd be in the sea
When we say that these apartments are literally a stone's throw away from the beach, we mean it. At under 50 m away, you can reach Sant Sebastia beach from here in a matter of seconds. These two apartments are located in the same building, and each can accommodate up to 4 guests. This means that if you're traveling as a group of friends you can all stay under the same roof. Both flats are well-equipped with air-conditioning, WiFi access, and well-equipped kitchens. There is also a double bed and bunk-bed in each!
Vila Olimpica Beach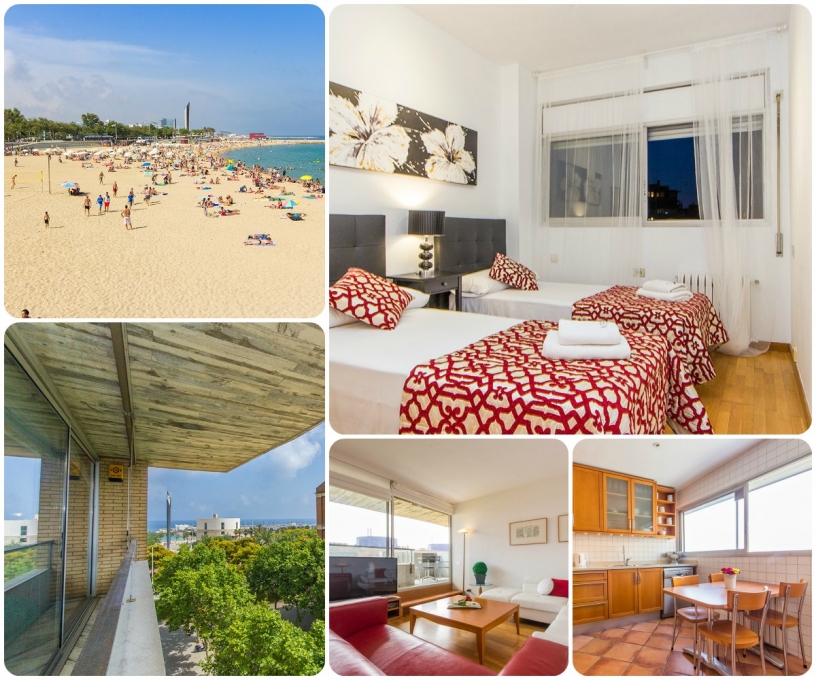 An exclusive apartment in an exclusive area
This is one of our most popular beach apartments and it's located in an area that's frequented by the rich and famous when they visit Barcelona. There is a master bedroom that has an en-suite bathroom, and two twin bedrooms. From the terrace you can see the nearby port and marina, which you can easily visit with its many restaurants and facilities. In front of the building is a beautiful community green space that's ideal for relaxing or letting the kids play.
Icaria Beach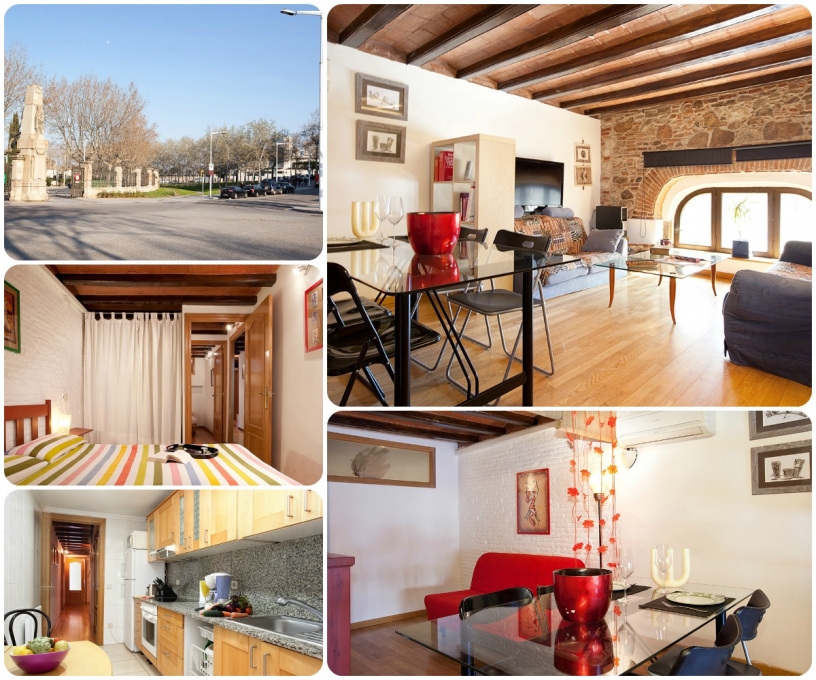 Rustic charm, modern equipment, stunning beaches.
This apartment is a rare gem, because practically all of the other apartments along the beaches are usually decorated in a minimalist modern style, but Icaria beach keeps the rustic charm of Catalan architecture with exposed wooden beams and solid brick walls. You won't feel lost in the past though, because it's equipped even better than the modern counterparts with an independent kitchen and jacuzzi tub in the bathroom. So, sunbathe on the beach all day before coming back, popping open a bottle of Cava (Catalonia's champagne), and taking a blissful session of complete relaxation in your very own hot tub.
Bac Forum Beach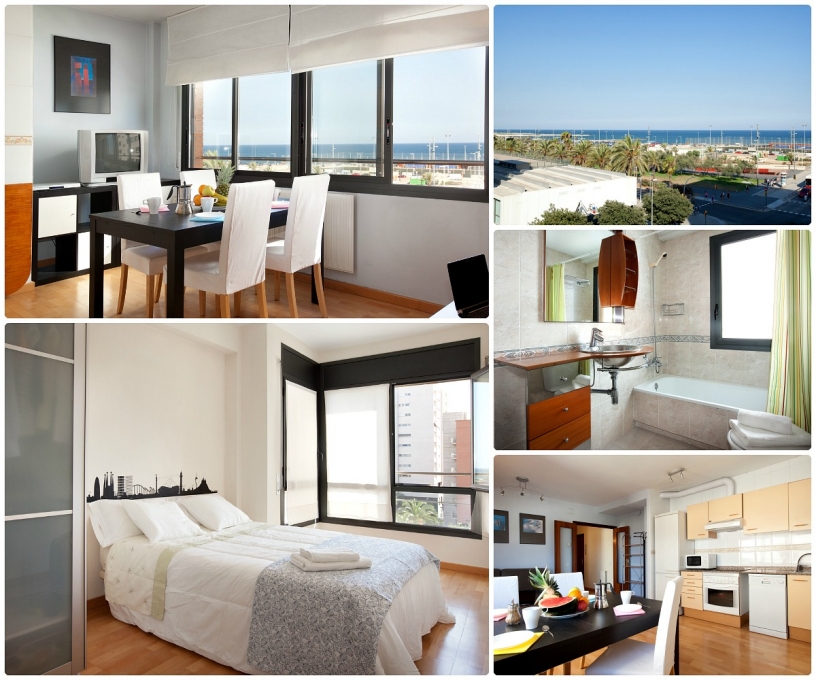 Why settle with just Barcelona's beaches. Have everything!
If you need a beachside apartment in Barcelona with parking, then this one should be right up your alley. It has community parking in the same building, so you can make this flat your base while you enjoy the the city beaches… But if they prove too crowded for your liking, you can simply jump into your car and head off to the magnificent Costa Brava (where you can also find fantastic coastal apartments with OK Apartment Costa Brava. This flat will give you complete freedom to enjoy all of the region's coastline.
Bonus: Live in Barcelona at Escar Port Vell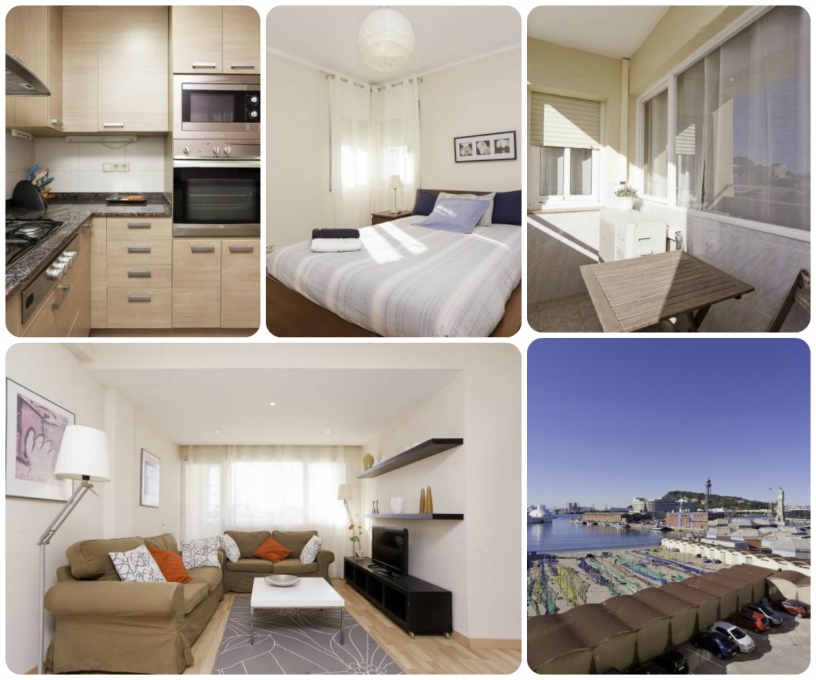 The Barcelona lifestyle can officially be bought. Just stay here.
Why stay a week by the seaside in Barcelona, when you can live there? Barceloneta is one of the most highly rated urban beaches in the world, so this amazing apartment is the perfect place to experience the city to the maximum. And amazing it is, for you see it's very hard to find an apartment in Barceloneta over 50 square metres, let alone over 100 square metres with 3 bedrooms and an office! Oh, and that's not to mention the balcony with exclusive views over Port Vell. It's the lifestyle you've always wanted. We have a complete section dedicated to living in Barcelona, so that can stop dreaming about it and make it happen!
But you know what? The beach isn't for everyone. If all you really need for the summer is your own private terrace and an accommodation that's fully air-conditioned throughout, then what you need is to take a look at this hand-picked selection of apartments ideal for summer vacations, or this full list!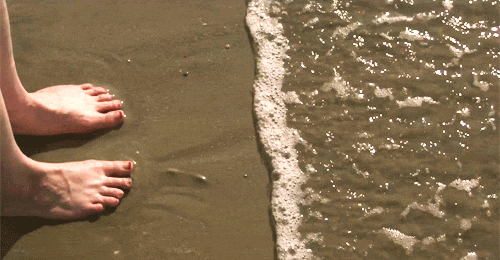 Can you already feel the sea lapping at your feet?