Choose your Style
Whatever style of apartment you're looking for, if you're travelling to Barcelona for Valentine's day then one thing your accommodation needs to be is romantic and intimate. Here you'll find perfect studios for couples like this, but it's also important to find fun and romantic activities nearby, so that's also covered here. What are you waiting for? Bring on the romance!
1. For the Free Spirits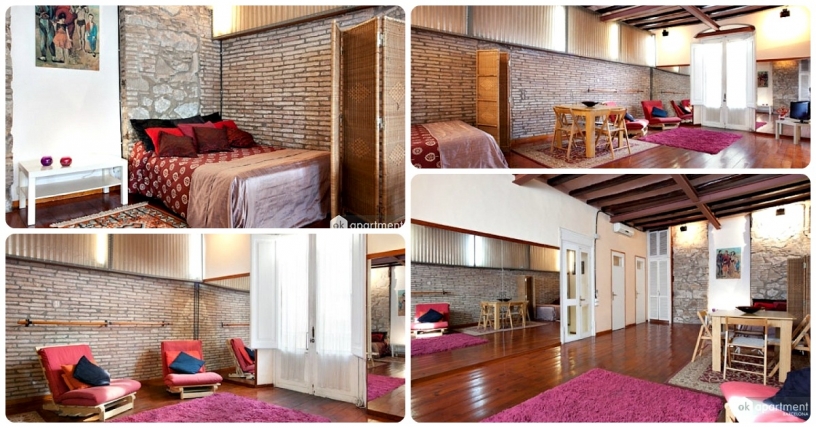 Nou Rambla
Spend a relaxing day in this cosy and intimate studio in the city centre, with large mirrors across the walls and lights that are reminiscent of a dance hall, where you can spend time waltzing with your partner until the sunset.
They city centre is ideal for the perfect date at a local restaurant during the night, but in the daytime the area can get rather crowded and touristic. If you prefer a date without hurry, then why not hop on the nearby Metro and head up to Gràcia to discover the most liberal and authentic part of the city together?
Start at Plaza del Sol, the centre of the Villa de Gràcia area. Chill out at the romantic Café del Sol
If you have a sweet tooth and the cold doesn't bother you, then share a delicious ice-cream at the famous amongst locals 'Il Gelato de Gràcia' on Plaça de la Revolució.
You and your partner might find The Smallest Theatre in the World rather interesting, as well as the legendary School of Music where you can enjoy a turn of the century style piano concerto each Saturday by candlelight and surrounded by art. At the end of the concerto, guests are invited to a stimulating glass of Cava.
2. For the Extravagant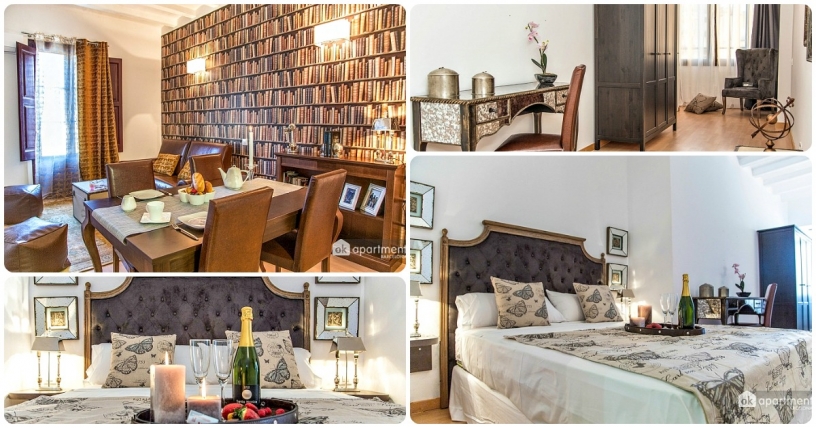 Borrell Cervantes
Want to feel like a king or queen in Barcelona? Then you may want to consider this apartment that's perfect for lovers of luxury. With a majestic bed, beautiful leather sofas, and elegant details throughout, the decór simply exudes an ambience of class.
Just jump on the Metro from Urquinaona for a royal evening. Here are two ideas for an exuberant night out:
What could be more classy than an evening at the opera or ballet inside the Gran Teatre del Liceu, a location that has been frequented by the bourgeois of Barcelona for way over a century.
One of the most beautiful buildings in Barcelona is the Palau de la Musica Catalana, which will provide you with a night of symphonic music at one of the many concerts available. You can even get a discount on us (just don't tell your partner we gave you it).
You can enjoy the music, but above all, let the stunning Catalan modernist architecture of these buildings create an atmosphere of romance for you and your partner.
3. For the Adventurous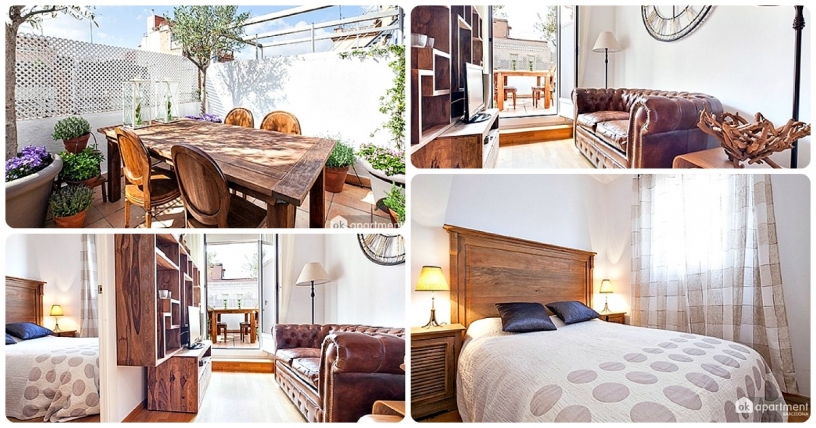 Trobador
Feeling adventurous? This apartment with beautiful terrace and rustic decór, will give you both the peacefulness and intimacy you need to feel free and in love, away from the bustle of the city. But don't fear, the excitement of the city is only a quick Metro ride away. Keeping in mind that this accommodation is located in the Horta district, you can always spend time together at the Parc del Laberint d'Horta... But how about we see Barcelona from above?
You can begin with a trip to Collserola Park. But don't settle for climbing just the mountain of 512 metres. Get an extra 135 metres by heading up the Telecom Tower that over sees the city... and try to avoid the temptation to join the two-fifths of a mile high club. You can enjoy views of up to 70 kilometres over Barcelona and beyond on a clear day.
If you prefer the sea to the mountain, you can board the Port Vell Aerial Tramway or the Montjuïc Cable Car.
For the ultimate experience though, how about flying over Barcelona in a helicopter? The company Cat Helicopters has a special offer for Valentines day so you can see Barcelona from a bird's eye view... Literally!
4. For the Traditional Romantics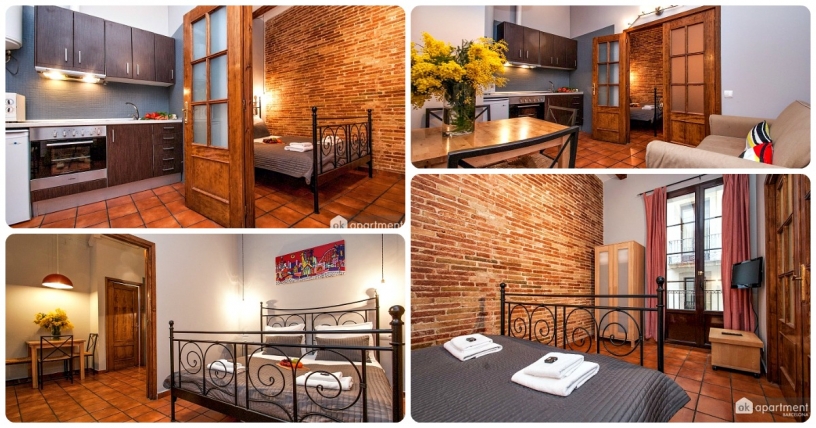 Zurbano Plaza Real
Naturally a list wouldn't be complete without a traditional romantic apartment very close to Las Ramblas. The decór features tiny details that create an intimate, warm, and above all romantic place to stay... And if you love museums you can make a day out full of them with your partner...
Take the metro or simply walk to visit the most unusual museums:
Awaken your senses at the perfume museum, located on Passeig de Gràcia. You will find over 5000 perfume bottles from around the world and various eras, from ancient Egypt to nineteenth-century Europe.
Sweeten your afternoon at the Museum of Chocolate or feel like an inhabitant of nineteenth century in Spain at the Poble Espanyol. We also have discounts for the Chocolate Museum and discounts for Poble Espanyol!
Finish the night watching the nearby Magic Fountain of Montjuïc spectacle.
If you fancy some icing on the cake, then enjoy a dinner at Oleum, the restaurant at MNAC (National Art Museum of Catalonia). It features a beautiful interior and spectacular views.
That's all you need to know! From days out at museums and enjoying some views, to luxurious and intimate accommodation, you're now set to provide your partner with the ultimate valentines gift; a trip to Barcelona.