We have hundreds of places, but to make things easier for you we've made a map of places that we have close to key business areas. These places aren't just nearby, they have WiFi Internet for constant connection, elevator access so after a long day you aren't worn out, and a nice design so you can feel at home while focusing on business.
But if you're still struggling to choose one, here are the best of the best:
Staying in the prime business zone
Catalunya Batlló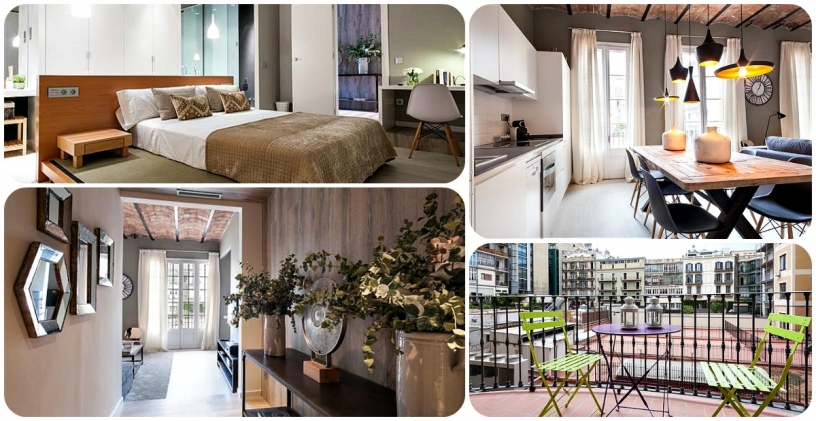 Apartment Catalunya Batlló - For a classy business visit
Coming to a city on business is a mix of pleasure and focus, and there's no better place than this stunning apartment in the heart of the city, right off of Passeig de Gràcia. One of the master bedrooms has its own workdesk, so you can use one for hard work, and the other one - which has a luxurious bathtub and ambient lighting - for relaxing. As a bonus you have a unique view from the balcony, as you can see the back of Casa Batlló.
Rambla Gallery I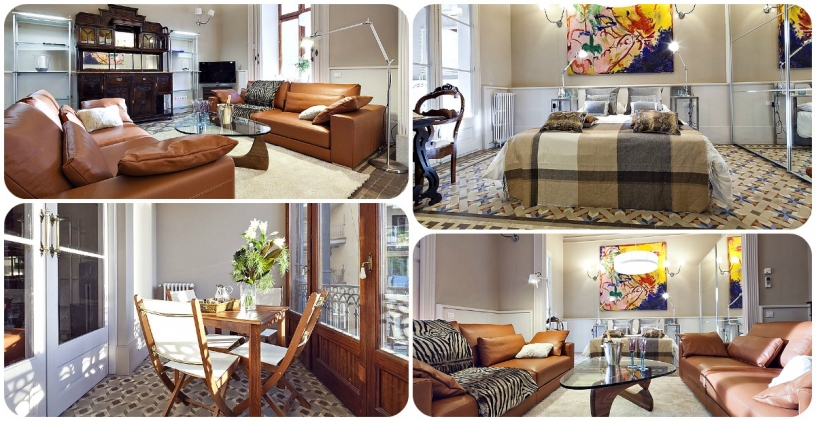 Stay with your colleagues at the spacious Rambla Gallery I
This apartment is also right off of Passeig de Grácia and is ideal for small groups of business travellers as there are 6 single beds and one double bed (for the boss, of course :-P). It features a long dining table that's ideal for holding small conferences with full internet access, and you'll have plenty of room to maneuver around the 130 sq. m of space.
Staying in the District 22@
Moscú Vila Olímpica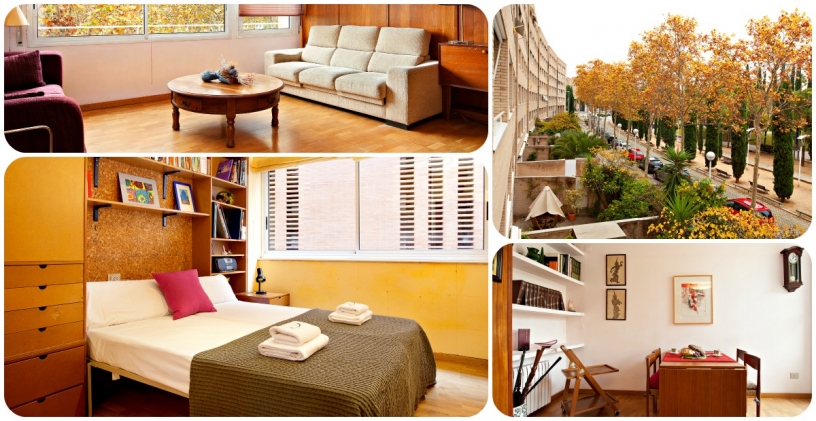 Plenty of space to get work done
This large accommodation has an executive air about it, with the modern master bedroom featuring a work-desk that's ideal for working with your laptop. It's right by the hotel arts if you need to hire out a conference space or hold a gathering with an important group of clients. You can even pop to the beach afterwards to simply chill out after a long hard day of getting down to business.
Mas de Roda Vila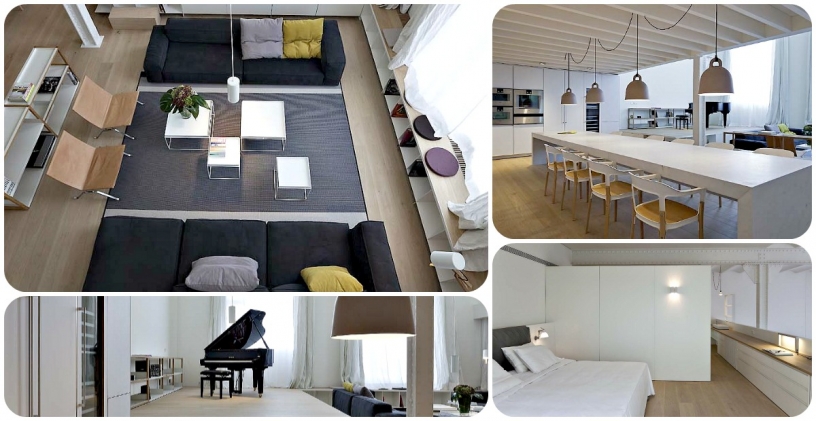 Classy accommodation in District 22@
When top quality just isn't enough, you want pure decadence. This apartment is for the executives and corporate directors who come to Barcelona and want unadulterated luxury during their stay here. The 234 sq m of modern living space is located inside district 22@ with its private terrace overlooking the surrounding area.
Staying near World Trade Center Barcelona
Ramblas Mata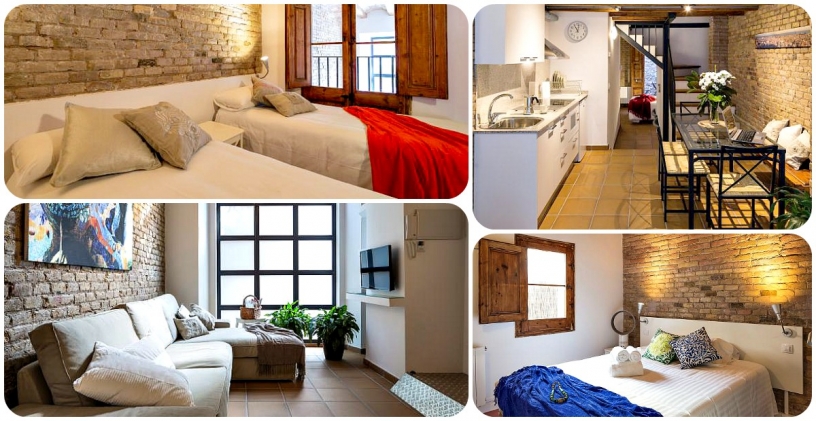 Ramblas Mata apartments are cosy and peaceful; the ideal work environment
There are multiple apartments in this building, so it's a reliable place to stay during busy seasons in Barcelona as there's likely to always be a place ready for your dates. The rustic beams, charming exposed brick wall, and soft lighting throughout means you'll be in the right place to prepare everything you need before you even leave the apartment. The full list of apartments in this building can be found on the map.
Staying near Fira de Barcelona
Font Mágica Montjuic - Fira de Barcelona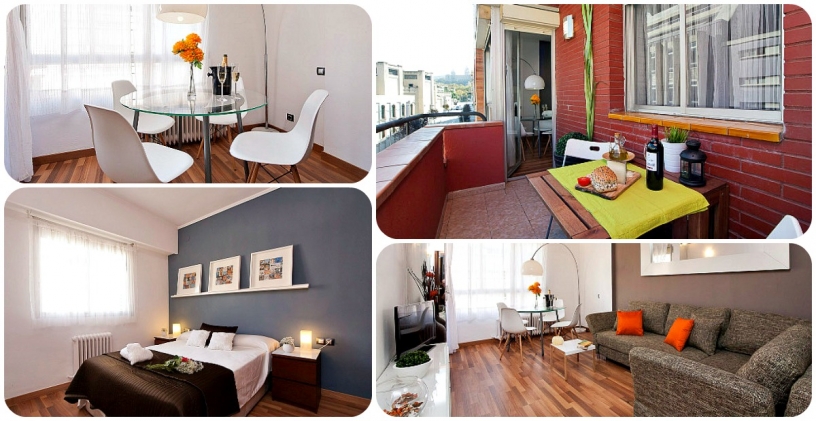 Stay near the Fira in style
There are a lot of apartments to choose from near the Fira de Barcelona (take a look at the full list here, but none are as elegant and contemporary as Font Mágica Montjuic. It has a balcony that's ideal for sitting with your laptop and a coffee while you contemplate the views over MNAC. That's not even mentioning the swimming pool… Work hard, play hard.
Plaza Europa - Fira de Barcelona Gran Via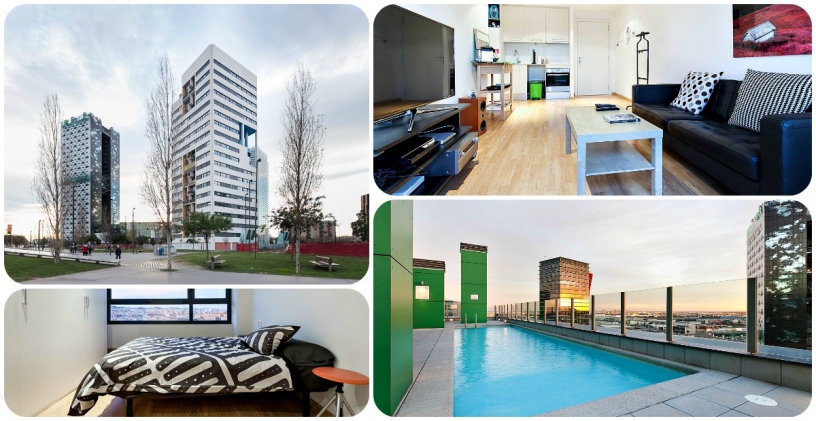 Work hard, play hard at Placa Europa
There's no better place to stay during the Mobile World Congress (and indeed any other time of the year when you need to be near Barcelona's Fira de Gran Via) than Plaza Europa. This flat on the 15th floor has amazing views over the city in addition to a rooftop pool. Simple look over the balcony and you'll see the Fira right there beneath awaiting you.
Of course, this page is simply our summary of business apartments, as the Barcelona Specialists with the largest selection of places to stay than any other business in the city, we have many more that you can choose for, so much so that we dedicated an entire page on our website to business accommodation - take a look at it here and good luck conquering the Catalan capital!