Sant Sebastià
(Beach)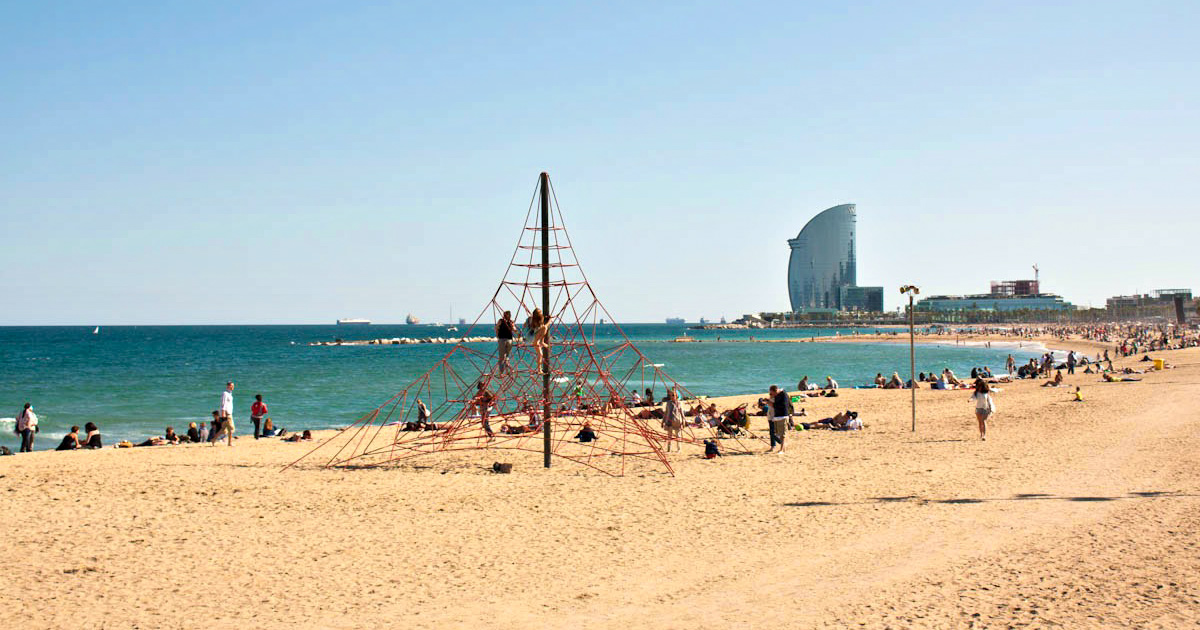 A popular beach right next to Barceloneta
If you come to visit the capital of Catalonia, ​​we will help you to find the best holiday apartments in Barcelona. We offer apartments of different types, renovated and well furnished in all areas of Barcelona!
When included along with Barceloneta, Sant Sebestià is one of the oldest and longest in the city at around 1100 metros. You will find an important sports club of the city here, which offers various activities
It's a very popular beach, especially amongst men, which make up over 50% of the bathers. It's also a popular choice amongst groups of the younger generation and schools for their activities. The majority of people on this beach arrive by foot or public transport, as there is a Metro station very nearby (Barceloneta)and a large selection of bus lines that connect with the rest of the city.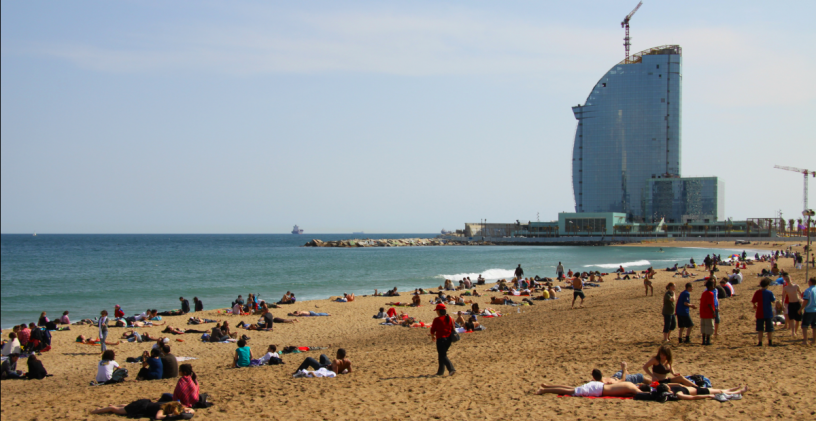 Hotel W on Sant Sebastià
Sant Sebastià also has an area designed for people with disabilities. One such feature of this area is an assisted bathing service with the aim of providing people with disabilities and reduced mobility the means to get in and out of the water with the aid of an amphibious chair. There are also volunteers that accompany users during July, August, and the first week of September from 11:00 to 14:00. There are also walkways to the water, an adapted changing room, and a shower with chair.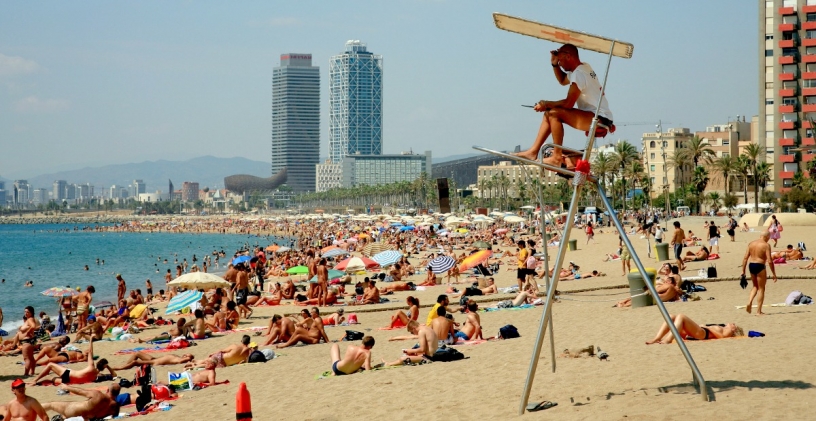 Bañistas en Sant Sebastià
Excursions in Barcelona
To make the most of Barcelona and fill your trip with unforgettable experiences and emotions, we offer you the excursions through the Catalan capital organized by our friends - the GetYourGuide team. Choose your excursion and fall in love with Barcelona:
Services
Drinks and Ice-cream kiosk
Sports area
Nudist area
Reduced mobility area with assisted bathing
Parasol and deckchair rental
Lockers
Showers and public restrooms
Station for the Montjuïc Cable Car (Torre de Sant Sebastià)
Useful information
Location: Next to the W Hotel and Barceloneta Beach
Length: 1.100 metros - Width:81 metros
Limits: Sant Miquel beach and W Hotel
How to get therer:

Buses: 14, 16, 17, 39, 40, 45, 51, 57, 59, 64 and 157.
Metro: Barceloneta L4 (Yellow).

Accommodation nearby: If you want to stay near Sant Sebastià take a look at these holiday rentals!
Accommodation close to other beaches: Here
Other attractions in Barceloneta
Do you like this post?
Click here!

5/5 - 1 vote
Share your thoughts
Apartments in Barcelona
Related articles
Tired of reading about Barcelona? Find an apartment and stay there!