Transport
TMBAPP (Metro Bus Barcelona): This free app, divided into various categories about Barcelona's public transport services, allows you to consult the status of the metro lines, bus and metro timetables, get directions, and get in touch with the TMB offices. Being directly from the Barcelona transport board themselves, the information should be slightly more up to date than other apps.

TMB app

Moovit: This is essentially offers the same features at the TMB app, but it's also available in other cities around the world (useful if you're visiting other parts of Spain). Moovit takes a look at all forms of public transport and has features such as journey planning, alternatives routes, public transport schedules, and traffic information. Push notifications can also inform users of any incidents that occur.
Bicing: This app allow you to find all the Bicing stations in Barcelona including those closest to you. It really comes into being in that you can see the number of bikes available as well as follow your progress in ways like number of calories burnt or CO2 saved. You'll also see your most used routes and more ecological routes. These all add up to points for cool gifts. An app that will make you want to take out your bike!

Bicing app
Gastronomy
El Tenedor: With this app you can find for your perfect restaurant with a search that gives you filters based on name, location, type of cuisine, or average bill price. The app includes restaurants closest to you if you're on the street and need a quick place to eat. You can also reserve tables and get up to 50% in discounts. Each restaurant has it's own details page with photos and comments from users. This app also works in various cities around the world.
BCNRESTAURANTS: This application is also available in several languages. It gives a selection of 170 restaurants from around the city and also has filters to find the place you desire. Ideal if you're looking for cheap restaurants in Barcelona or want to discover Catalan cuisine. You can save restaurants to your favourites if you have a bunch that you never want to forget about! It's very similar to El Tenedor but it 'specialises' in Barcelona.

Bcnrestaurants app
Culture
Barcelona Official Guide: This application can be downloaded in various languages. It gives an overview of Barcelona's unmissable attractions. You can find photos, a section on culture, information on the city zones, and a map of the public transport systems. It's like having Barcelona in the palm of your hand!
MTrip Barcelona: This app is very complete. You can create your only your own itinerary to sightsee at your own pace, thanks to the info on the most famous monuments like location and opening hours. You'll know where to go, when, and how long it will take to get there as well as to the next place. Each one is accompanied by photos, descriptions, and prices. Perhaps the most useful part though is that the map can be used to navigate the city completely offline, so you can always find your way around whether or not you have access to the Internet, unlike with the native Maps apps. The app costs €3.99.
BCN Visual: A free photo archive of Barcelona that will give you a new appreciation of the history and transformation that your new home has undergone! See streets like never before with historic photos organized district by district. Locate the area on a map and visit to see how it's changed. Great diversion for history-lovers.
Barcelona Design Tour: This app is for anyone looking for modern and original attractions. Recently Barcelona has become a design capital. The Barcelona Design Tour app shows all the designer and modern hotels, bars, bookstores, and restaurants around the Catalan capital.

BCN Design Tour app
Entertainment
Meetup: Meetup lets you meet and make friends that share your interests. Looking for Catalan courses? Or perhaps dancing the salsa...? Or making salsa?! All you need to do is look and you're bound to find something you'll enjoy. It's one of the fastest ways to makes friends in Barcelona! Many are already using this app, you can too!

Meetup App

Barcelona Corre: For people who love jogging, this app provides 23 possible itineraries within the city's neighbourhoods.
iBeach: Lovers of sun, sea, and sand along the Mediterranean won't want to miss this one. iBeach lists all of Barcelona's beaches indicating the current colour of the flag, wind velocity, water temperature, and presence of jellyfish.
Finally, one that should cover any that may have been missed is the app "Barcelona al mòbil" by the city council. It is a portal app that lists dozens of apps that you'll find useful - some of which are mentioned here - that you might find yourself needing. Hopefully you won't need the car impound locater, but it's there ready to be installed among many others.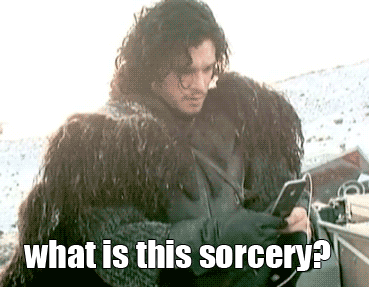 With these apps, even Jon Snow knows what's on in Barcelona.