So you've just moved to Barcelona and survived the relentless torture of bureaucracy, like finding an apartment, getting your NIE, and getting a Spanish telephone number, then it's time to make some friends! That's not so hard in Barcelona. Here are 5 easy ways to do it.
If you are coming to study in Barcelona we advise you to look at our offer of student housing in barcelona.We offer apartments of different types, renovated and well furnished in all areas of Barcelona!
1. Couchsurfing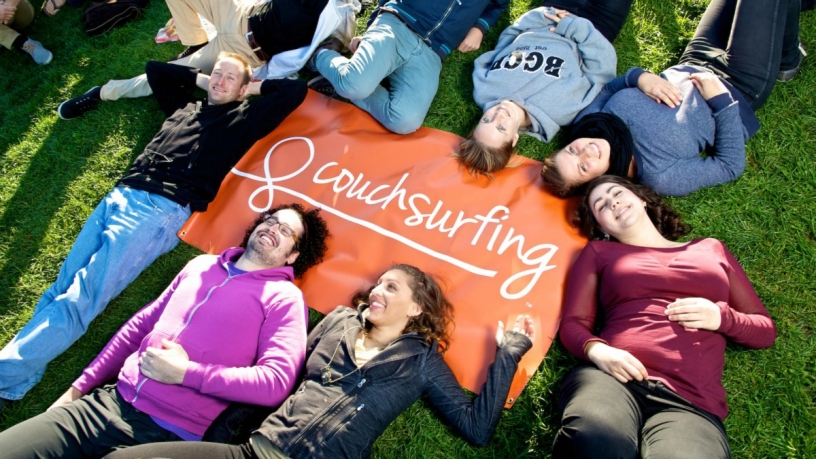 Couchsurfing
Do you know the site Couchsurfing.com? It's a fantastic page used by solo travelers, among others, to find a place to stay during a trip, whereby you stay in the home of someone who offers their couch to travelers to spend the night. But Couchsurfing is much more than finding a place to stay, it is a community of people who love to share experiences and moments.
The first few days, when you get into town, find a host with whom to stay, and immediately enter the couchsurfers circle. How is it done? Every city has a reference group's official website, where members organize events or discussions. They are events continuously and of all kinds; going out, having a coffee or a drink, and making new friendships, to meet other foreigners and speak in different languages, to visit the city, or to play some sports.
Very often there are also more specific sub-groups, such as for people who like extreme sports to vegetarians, or those who want to play an instrument. It is a platform where you will find people with common interests and new friends, I assure you!
Excursions in Barcelona
To make the most of Barcelona and fill your trip with unforgettable experiences and emotions, we offer you the excursions through the Catalan capital organized by our friends - the GetYourGuide team. Choose your excursion and fall in love with Barcelona:
2. Meetup
The meetup.com website is similar to Couchsurfing. Here you also have the opportunity to meet people with similar interests. Want to do yoga? Want to participate in photo tours within the city? Using MeetUp you can find practically anything! Write the topic that interests you in the search engine on the home page and you can see a list of groups that organize events and meetings matching your search. They even have a mobile app that will let you search from anywhere!
In Barcelona there are about 450 groups made thanks to Meetup. Most of them provide information in English, but events are open to all nationalities. Most events and meetings are free, while others, for example if you want to participate in courses or individual lessons, are not free, but the cost is really insignificant (€5 - 10 max). I have personally tested this way to meet new people in Barcelona and I can tell you that is a very interesting and fun!
3. Participate in a language exchange group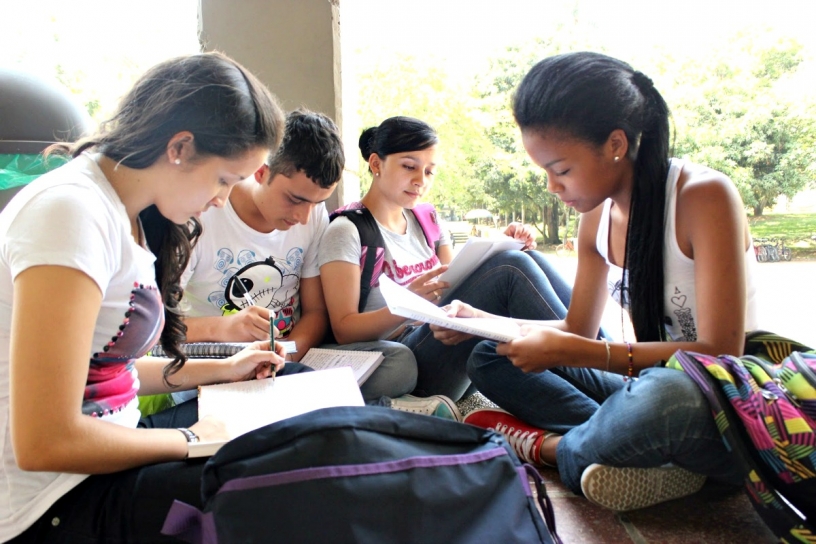 Language courses
A language exchange is when people come together to discuss and learn a new language. You can improve your Spanish or speak some Catalan or teach English to others. It is also an opportunity to meet interesting people from other cultures and share with them other activities, such as going to the movies, watch a show, or just go for an outing in good company.
In the city there are many groups that organize these meetings, and very often, also through Meetup.com. In the afternoons they can be found in bars, or scheduled for Wednesdays and Sundays. In fact, just do a search online, and see that every night there is something organized.
In addition, the University of Barcelona organizes language exchanges for foreigners who are interested in learning Catalan, amongst other languages. They organize sessions twice a week, where you can meet new people, cultures, and languages. You can find all the details on how to participate on their official website.
4. Group sports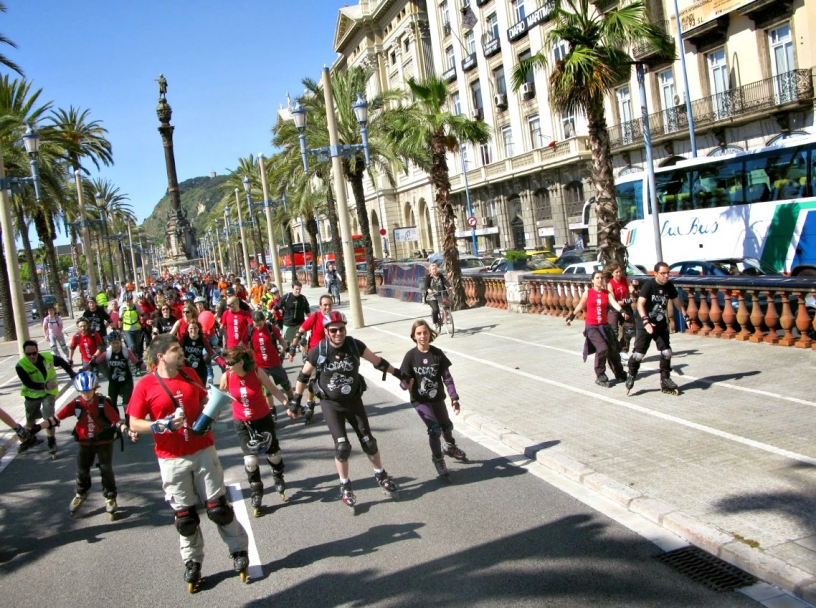 Group skating
Barcelona is a city of sports. Just walk around and see runners, skaters, people stretching and working out in the parks like Parc de la Ciutadella, in addition to groups that dance or do yoga in public spaces - like what occured to me during my visit to Arc del Triomf. Why not participate in a group sport? You'll gain new skills and it's good for your health.
You can enroll in groups like the Runners' Club (there for professionals and for those who do it with a more philosophical approach) or with group of roller-skaters, the latter found on Meetup.com. The skater group also organizes night tours on skates, aimed at all levels. Lately it takes place on Tuesdays at 21.30 on 'Passeig de Garcia Faria / Rutes' or Fridays at 22.30 in 'Centre de la Vila'.
Though it's not so much of a group sport as it is a dance, there are many bars and nightclubs around the city where you can go and have fun learning to dance salsa with others. It's an ideal option for people who like to push their comfort zone going full-throttle in meeting new people!
5. For families.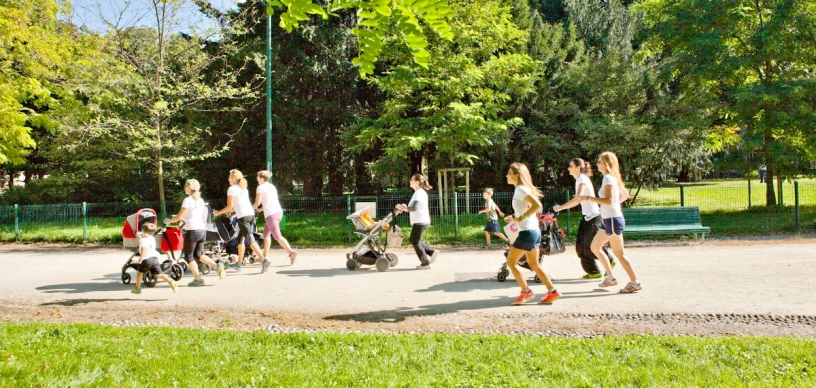 Jogging for mothers
If you're looking for an older crowd, even families can make friends. For families that have just arrived, some may find it a bit difficult to get their Barcelona rhythm, but here are some ideas.
There are several free online forums for families in Barcelona, where you can post questions and suggest meetings. They are organized for everything from going for a coffee between mothers or participating in fitness groups. Here are some useful websites: mamifit.es, for pre and postnatal activities and to get fit; or bcnwomensnetwork.com which organize weekly and monthly meetings between parents for coffee, a drink, or a gripping movie.
I think there is no shortage of ways to make new friends in Barcelona. If you have other suggestions, do not hesitate to leave a comment and I will add it to the list!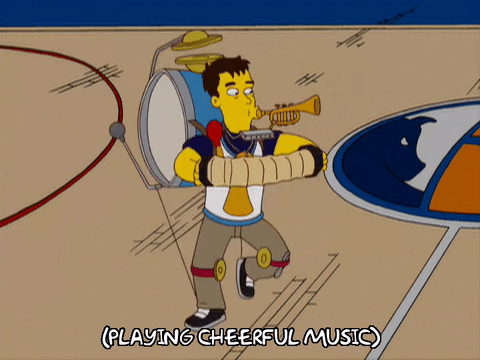 You won't have to assault people to make friends in Barcelona!