Here are the different marathons and races around Barcelona in chronological order:
1. Sant Antoni Run
As usual, the Sant Antoni Run (Carrera de Sant Antoni in Spanish) hosts this annual athletic events with a distance of 10 km. A good opportunity to eliminate those calories from meals after the holidays.
When? Late-January
Distance? 10 km
Time? 9:30AM
Register here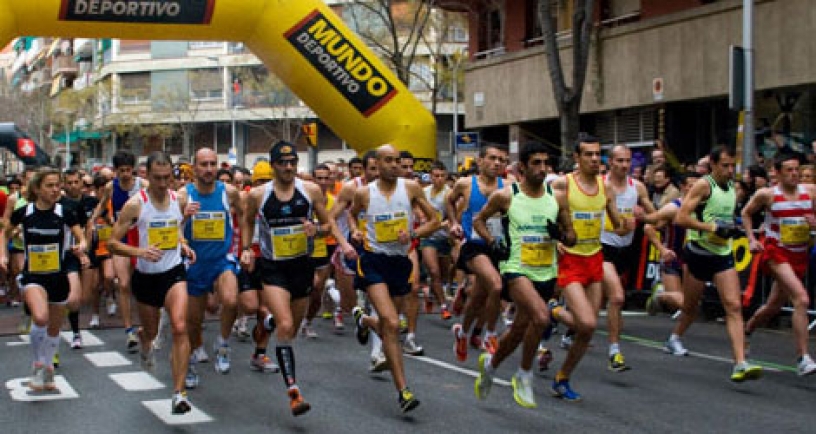 Sant Antoni Run
2. Barcelona Half Marathon
When? Mid-February
Distance? 21 km
Time? 8:45AM
Register here
3. Barcelona Marathon
The Barcelona Marathon is an event of international importance that since the 2014 and 2015 editions has been the 4th largest marathon in Europe thanks to the participation of over 20,000 runners.
When? Mid-March
Distance? 42 km
Register here
4. Barcelona Triathlon
Swimming, cycling and running, are you motivated? There are 3 difficulties available.
When? Mid-October
Distance? 51 km, 26 km, or 13 km
5. Ironman
This race is just like a triathlon, but covers even longer distances. It is an extreme run and absolutely not for beginners.
When? End of May
Distance? 226 km or 113 km
Register here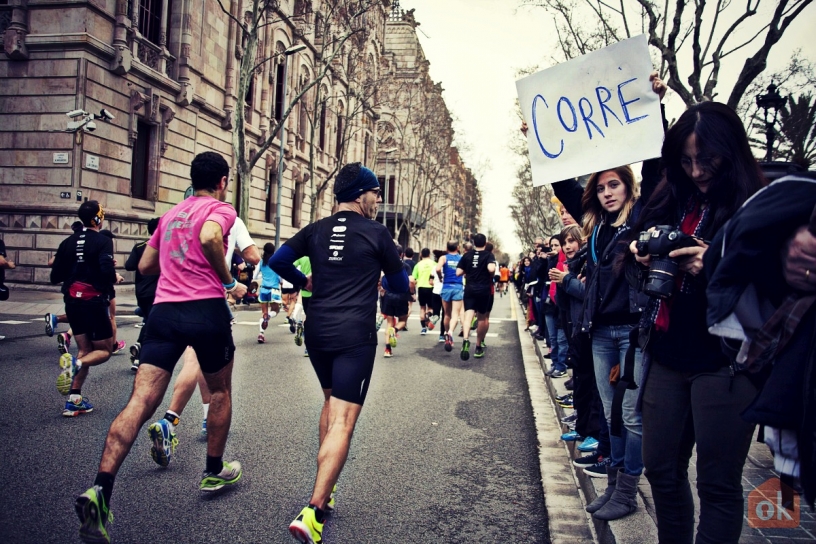 Group of runners in Barcelona.
6. The Color Run
This race, however, is for beginners and the goal is not to stand in the crowd, but rather have fun and enjoy the moment. Five kilometres of laughing, painting and music!
When? Varies each year
Distance? 5 km
7. Cursa de la Merce
The Mercè race is one of the most popular in Barcelona and takes place as part of the framework for the public celebrations called the Festes de la Mercè. It's also an act of solidarity, as the organization works with several NGOs such as UNICEF, associations responsible for researching the cure of diseases and other initiatives.
When? September
Distance? 10km
Register here
8.Firemen Run
The firefighters organize this particular 10 km race that passes through the most emblematic places of the city. Don't miss the opportunity to run alongside more than 16,000 runners admiring the beauty of Barcelona.
When: May
Km: 10 km
Register: here
You can also take time to go running on your own. Barcelona is full of nice routes and parks to go jogging (Parc Guell, Ciutadella, Montjuïc, etc.) or the beach (Barceloneta, Puerto Olímpico, etc.).