The Color Run Barcelona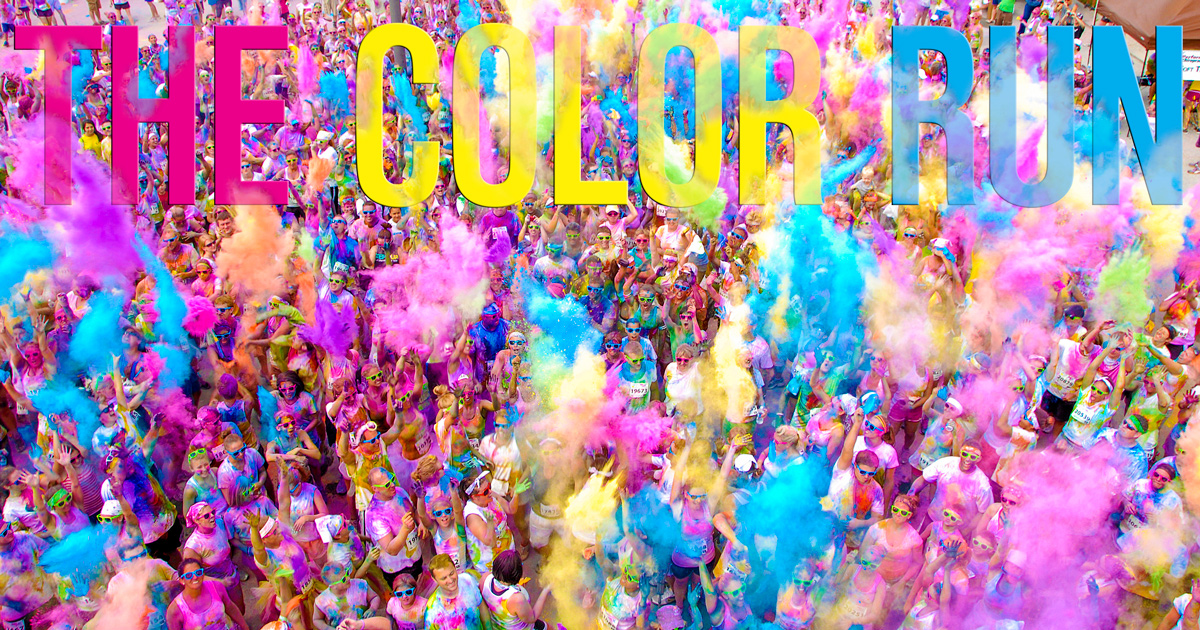 When: 6-10-2019
Where:

Race Start and Finish: To be determined
Concert: To be determined

Accommodation Nearby: Browse our apartments in the city centre and experience The Color Run!
Are you ready for the Happiest 5K Run on the Planet?
Color Run — a 5K race that has no time limit and where the most important part is to simply have fun rather than the running itself.
The thousands of participants can expect to get covered in colour from head to toe at each kilometre. The party continues at the finish with a huge "festival of colour", a rainbow-tastic display of colour. A magical spectacle that spreads joy to both runners and onlookers!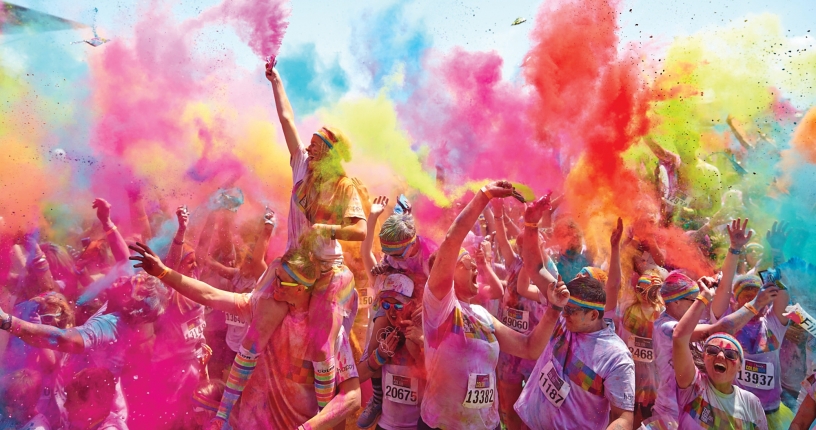 Color Run Post-Party
What is The Color Run?
Today, The Color Run is the the single most largest race on the planet. Created in January 2012, when in that year alone it was already present in over 50 cities, totalling more than 600,000 participants. These days there are more than 300 cities and close to 6 million participants.
Among the many races that are organized in Barcelona throughout the year, this is undoubtedly the most fun. The rules to participate in The Color Run are simple: 1. Everyone is welcome, fast or slow; old or young. 2. Dress in white with the "Color Run by Skittles" t-shirt that you'll get given, and turn up stain-free at the beginning of the race. 3. Finish as a true work of art that's full of colours.
This year, the maximum capacity for the race is 15,000 people, so do not wait too long to sign up because it's a very successful event and you might just miss out. It features a festival zone too where you can party to sounds from popular DJs.
On the day of the race
As you register to run you can choose to be included one of 3 waves at either 9AM, 9:30AM or 10:00AM. A thousand racers will leave every 5 minutes so the course doesn't get saturated and everyone has a chance to get covered in colour at the corresponding "colour rain points". Once you leave, you can decide to run or not; the time you take doesn't matter, only that you enjoy it.
If you've registered for The Color Run, then on the day that you arrive you'll be given a runner bag with material to carry the day of the race. Here's what they'll give you:
Bracelet/dorsal to give you access to the race starting line.
The Color Run shirt.
Two adhesive tattoos.
A bag of coloured powder (which you will receive when going to the festival zone to celebrate)
The Color Run headband.
The Color Run string-backpack.
Various goods from the sponsors of The Color Run.
Video clips from The Color Run 2016
Do you like this post?
Click here!

3.25/5 - 4 votes
Share your thoughts